Description
A FESTIVAL FOR THOSE REVOLUTIONIZING PHOTOGRAPHY, TECHNOLOGY & VISUAL COMMUNICATION
Now in its fourth year, the EyeEm Festival & Awards brings together the people shaping the future of photography, technology and visual communication to discuss what's next. The Festival will feature insightful talks, workshops, portfolio reviews and more from leaders in the visual space.
Join us as we celebrate the biggest ever EyeEm Festival & Awards ceremony!
PRICES ARE GOING UP: GET YOUR TICKET NOW!
_____
THE MAIN EVENT
_____
September 16, 2017
10:30 - 11:00am
Doors open and Registration
The State of Photography & Going Behind the Lens
11:05am
Florian Meissner, Co-Founder & CEO, EyeEm
The visual industry is advancing more rapidly than ever. The status quo is being challenged constantly, influencer marketing is booming, and technology is changing everything. Hear from EyeEm CEO Flo Meissner about the current landscape of photography and where things are going next.
11:20am
David Uzochukwu, Photographer and Videographer
Hear how 2014 EyeEm Photographer of the Year went on to work with top stars including Benjamin Clementine and FKA Twigs, as well as international brands like NikeWomen and Adobe.
11:30am
Massimo Portincaso, Partner and Managing Director, Boston Consulting Group
Brand as Art Movement
11:45am
Richard Walch, Photographer
With over 25 years of experience, Canon Ambassador Richard Walch specializes in dramatic action shots of snow and water sports, and became the official photographer for the German America's Cup sailing team. Join as he presents his line of work.
12:15pm
Break
Putting the 'Art' in Artificial Intelligence
01:00pm
Ramzi Rizk, Co-Founder & CTO, EyeEm

Machine Learning and AI are transforming the digital content industry for both creators and image buyers --from empowering the entire creative workflow, scanning and identifying valuable content, to allowing brands to quickly find images that match their brand aesthetic -- EyeEm Co-Founder & CTO Ramzi Rizk will discuss these changes and what we can expect next.
01:45pm
Christoph von der Malsburg, Neurobiologist
Where did AI come from? Where is it going? And what are the challenging problems we need to solve in the future if art and science can intersect in that region?
02:30pm
Mario Klingemann, Artist and 'Neurographer'
Putting the 'Art' in Artificial Intelligence by creating art autonomously with machines. Mario Klingemann creates photographs using neural networks, calling himself a 'neurographer'. How will technologies like this affect creators in the future?
03:10pm
Break


The Photographer's Point of View
04:00pm
Mustafah Abdulaziz, Photographer
WATER, Mustafah's ongoing project which looks at how different cultures perceive water, the exploitation this leads to and the challenges we face to preserve our planets most vital resource.
04:45pm

Eric L. Hu, Photographer and Content Strategist

The shift in the marketing industry is having a foundational impact on clients, agencies, and creators. It's fundamentally shifting the very definition of what it means to create content.
Brands are looking for authentic ways to stay relevant without adhering to insane big-agency budgets. The good news? There has never been a better time to be a creative, and my hope is to help photographers find success in working with brands and agencies directly.

Social media is the single most powerful tool that markets have at their disposal today; it serves as the catalyst of change, from stock photography, to Instagram personalities who provide the imagery. It's no longer about influencer marketing, it's just about marketing.
05:30pm
Kay Nietfeld, dpa Photographer and Alexander Karst, Bildbeschaffer
In this session, Kay Nietfeld and Alexander Karst will discuss the pictures and the image rights with the example of the G20 summit in Hamburg. When does a private photo become a press picture? What should a photographer pay attention to when their pictures can be used by a community like EyeEm in editorial or advertising? And which pictures should remain private? Advertisers, journalists, photographers and agencies can look forward to an exciting discussion.
06:15pm
Daniel Arnold, Photographer
Daniel Arnold is considered one of the best photographers on Instagram. The "paparazzi of strangers" publishes digital and shoots in analog.

07:00pm
Break
The 2017 EyeEm Awards Presentation
08:30pm
We're rolling out the red carpet to celebrate the finalists and winners of the world's largest photography competition: The 2017 EyeEm Awards. Join us as we unveil the winners from over 590,000 submissions for the very first time. The Awards are EyeEm's annual competition to discover the most outstanding new photography talents from around the world.
_____

Portfolio Reviews

Helping emerging photographers improve their craft. Whether they want tips on how to get discovered or submit to Market – our team will propel their work to the next level. Over three rounds, there will be 54 slots of 20 mins available. Bookable at the 2017 EyeEm Festival on a first come, first served basis.
Portfolio reviewers include Emmy Lynch (BBC), Clemens Poloczek (iGNANT), Richard Walch (Canon), Mustafah Abdulaziz, Andy Kassier and Daniel Arnold (Photographer) as well as EyeEm photographer Brada Vivi Barassi, Madeline Dudley-Yates, Maya Hristova and Jonathon Davison.
Round 1 : 12:00pm, 12:20pm, 12:40pm
Round 2 : 02:00pm, 02:20pm, 02:40pm
Round 3 : 04:00pm, 04:20pm, 04:40pm
Workshops
STUDIO 1
11:30am
WORKSHOP: Sylvie Gagelmann, goodfeelography / Portraits Part 1
Part 1 of this two-part workshop will teach you the art of shooting portraits
01:00pm
WORKSHOP: Profoto / Profoto Stories
02:45pm
WORKSHOP: CANON / Richard Walch "Live For The Story: Being A Visual Storyteller"
How to tell your story through imagery? How to capture your next adventure? How to convey emotion through photography?
03:45pm
WORKSHOP: An Intro to Drone Photography, Guiga Pirá and Lukas Erichsen
Join a 2017 EyeEm Awards finalist to learn the basics of drone photography
04:45pm
WORKSHOP: Sylvie Gagelmann, goodfeelography / Portraits Part 2
In part two of this workshop, you'll add the finishing touches to your portraits with a lesson in editing
STUDIO 2
01:00pm
TALK: EyeEm, how to sell
Join the EyeEm curation team to learn the best tips and secrets to selling your photos
02:45pm
TALK: Norbert Wiesneth, Photowerk Berlin / Das Photo-Portfolio
03:45pm
WORKSHOP: Profoto / Profoto Stories
04:45pm
TALK: Andy Kassier, Artist and Photographer / An essential part of his work concerns the phenomenon of 'self-branding,' especially referring to the cultural perception of the 'self' in the digital sphere. How does our comprehension of these terms change in this ever globalizing world? What does it mean to be perfect, to be an influencer, and to have prestige?
____



Limited tickets available.
---
—

FESTIVAL SPONSORS

—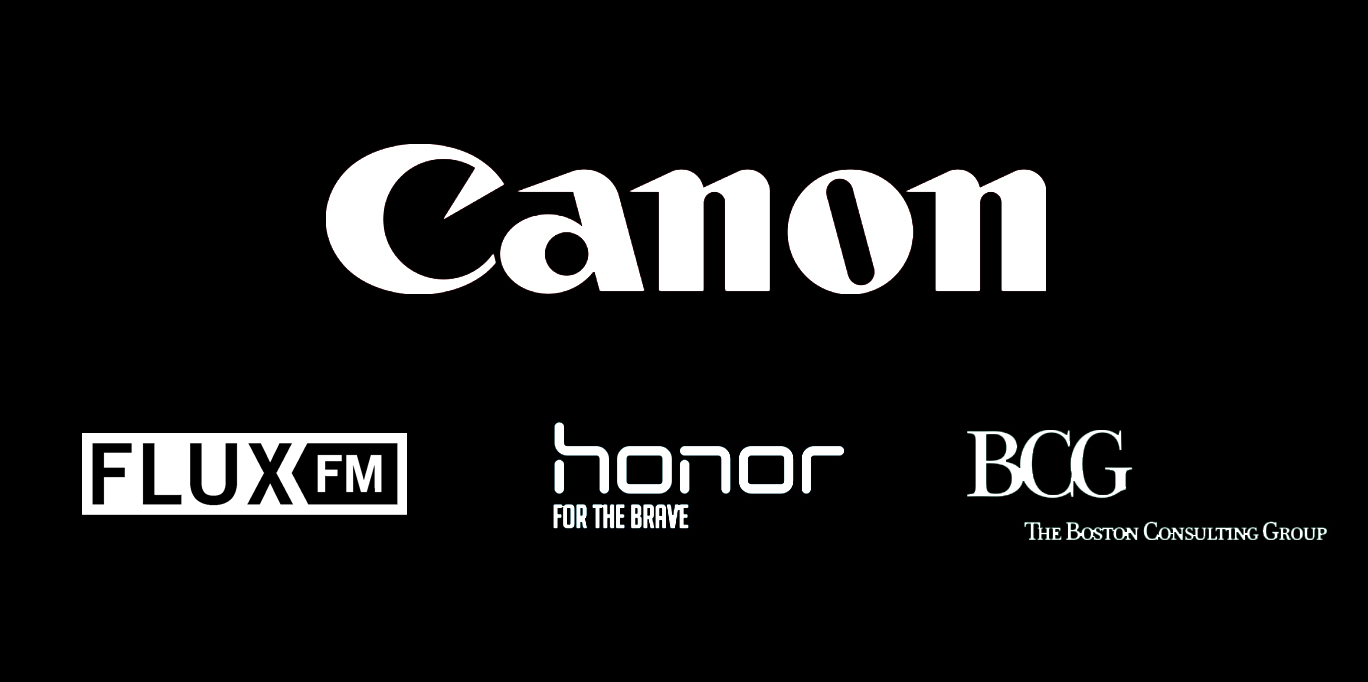 ---
FAQs
Is my registration/ticket transferrable?
Yes, please use Eventbrite to modify your registration as required. All transfers must be complete by September 13, 2017.
What is the refund policy?
All tickets are non-refundable.
*Speakers and schedule subject to change. If possible, EyeEm will make every effort to communicate this with advance notice.