Description
Take your business to the next level!
Business ownership has been your dream. Now is your chance to help that dream grow. Hear from community leaders, create a solid plan, and network with like-minded go-getters.
At this event, you'll have the opportunity to:
Hear from local business leaders as they provide insights and advice on entities, marketing, hiring, financing and other essential topics.

Discover essentials of creating a business plan and locating sources for funding your small business.

Stay after the event and connect with panel, staff, faculty and other small business owners.
This event is open to the public! Registration will begin at 5:30pm.
Panelests and Guests from the Small Business Community to include:
University of Phoenix School of Business Faculty, Students, and Alumni
Small Business Development Center (SBDC)
Small Business Administration (SBA)
California Coast Credit Union (Event food and beverage sponsor)
VetBiz Community
North San Diego Business Chamber
Accion
San Diego International Airport Authority Small Business Development Office
CDC Small Business Finance
Robertson Working Capital, Inc.
Cooking 4 Life
BSE Security Service, Inc.
Jackie Robinson Family YMCA
Walt Disney Company, Office of Supplier Diversity and Strategic Sourcing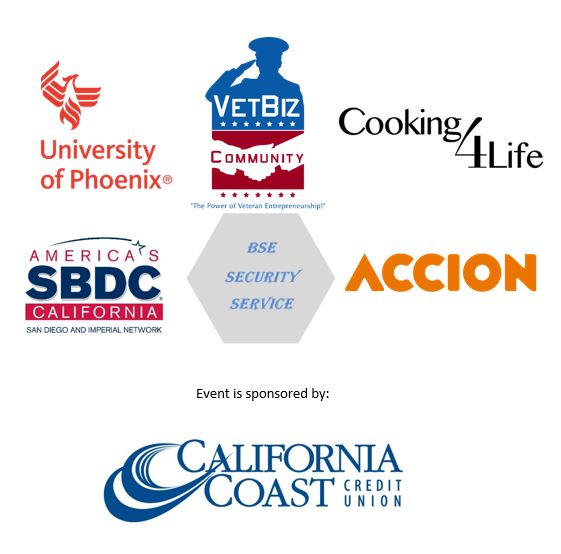 *Food and Beverages for this event sponsored by Cal Coast Credit Union.