Description
Explore new energy efficiency technologies
Exchange ideas • Discuss best practices
Workshops • Vendor booths • Networking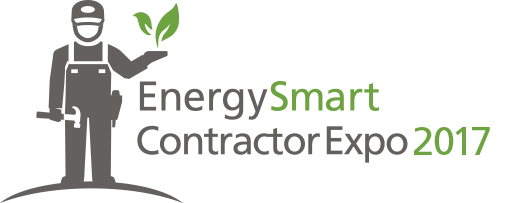 Keynote presentation by Tom Plant
Senior Policy Advisor, Center for a New Energy Economy
former director, Governor's Energy Office
ENERGY SMART CONTRACTOR EXPO 2017 AGENDA

8:00 am: Contractor Expo
Featuring 25 vendors demonstrating energy efficiency and renewable energy products and services

9:30 am: Keynote Presentation featuring Tom Plant, Center for the New Energy Economy at Colorado State University.

10:00 am: Workshops Round I
1. "Energy Codes for Commercial Buildings: A Top 10 Approach." Shaunna Mozingo, Colorado Code Consulting.
2. "Zero Energy Homes." Scott Mills, DOE Zero Energy Builder Trainer.

11:00 am: Workshops Round II
3. "Understanding the Core Values of the 2015 IECC for Residential Buildings." Shaunna Mozingo, Colorado Code Consulting.
4. "ReStore: Sustainability Facility Helps Sustain an Organization." Dana Dalla Betta, Habitat for Humanity
12 pm: Lunch / Expo / Networking
12:45 pm: Workshops Round III
5. "Grid-Connected Solar plus Storage." Steven Haines and Katharine Rushton, Sunsense Solar.
6. "Solutions to Reduce Energy Consumption in Advanced Rooftop Units." Juan Grobler, Fridgewize.

1:45 pm: Workshops Round IV
7. "Controlling LEDs to Meet Customers Expectations." Aaron Elam, All-Phase Electric and Doug Cuneo, Lutron Controls.
8. "Black Hills Gas Programs and Benefits." Misty Darby and Patricia Riber, Black Hills Energy.
2:30 pm: ADJOURN


Vendors:
Ajax Mechanical

All-Phase Electric Supply

Atlasta Solar Center

Black Hills Energy

Building Performance Contractors

City of Aspen Utilities

Climate Control Co.

Colorado Energy Office

Colorado Crawlspace / Steam Master

Colorado Window Solutions

Conserve-A-Watt

Energy Smart Colorado / CORE

Glenwood Springs Electric

Holy Cross Energy

Lutron Controls

Modern Finishes LLC

One Source Lighting

Renewal by Andersen

Shamrock Sales

Sol Energy

Stanton Engineering

Super Traxx Roaring Fork LLC

Xcel Energy
Sponsored by