Actions and Detail Panel
2017 Energy Accounting and Technology Conference
Tue, May 16, 2017, 8:00 AM – 4:30 PM CDT
Event Information
Location
UNO University Center
2000 Lakeshore Drive
New Orleans, Louisiana 70148
Description
EARN UP TO 8 CPE CREDITS for less than $240!!! See our commercial at:
https://www.youtube.com/watch?v=p1MgG95u-Pw&feature=youtu.be
The UNO Energy Accounting & Technology Conference qualifies for up to 8 hours of CPE credit in Louisiana and many other states, and features experts representing the energy industry, public accounting, and regulatory agencies. The Conference covers a wide range of energy issues that are accounting-, tax-, and technology-related, and offers an excellent opportunity to meet with your peers in the industry while earning CPE credits.
The Conference will be held at the University of New Orleans University Center (UC), located in the Northeast corner of the UNO Campus, not far from the intersection of Lakeshore Drive and Elysian Fields Avenue. Parking may be accessed either from Elysian Fields or Alumni Drive. The UC is item #34 on the map below, with a star indicating parking. Refreshments and lunch are provided!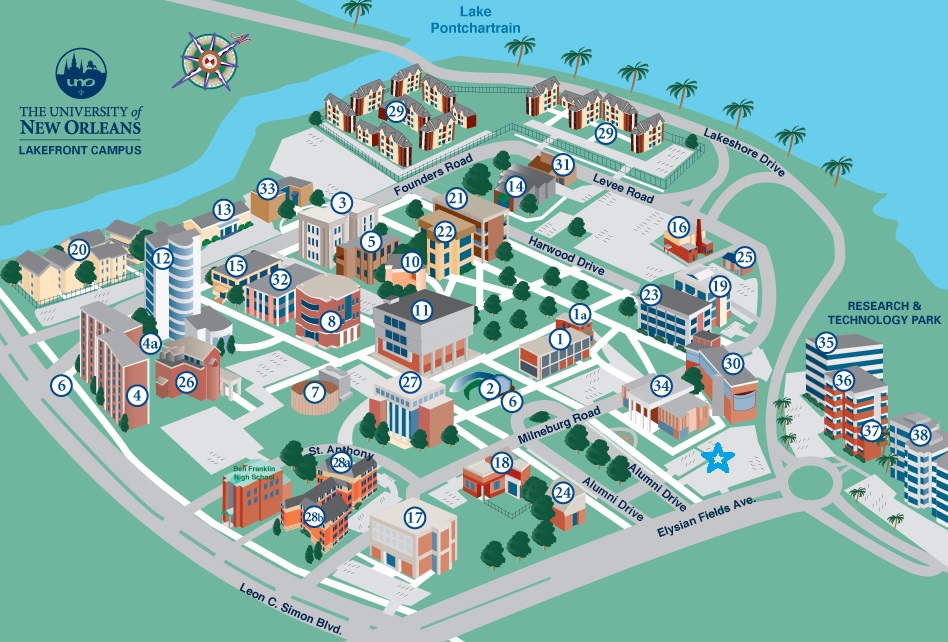 Date and Time
Location
UNO University Center
2000 Lakeshore Drive
New Orleans, Louisiana 70148