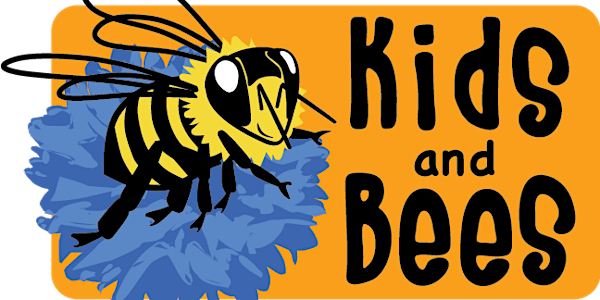 2017 EAS Kids and Bees Beekeeping Academy
When and where
Location
University of Delaware Newark, DE 19716
Description
The Beekeeping Academy is a one day camp for up to twelve (hearing) kids going into grades four through six. Students will spend their day in a fun and educational immersion into the world of the bee. During the morning hours, we will take an in-depth look into bee anatomy, biology, and sociology, and their vital role in our food system. The afternoon will be spent up close and personal with honey bee hives and native bee observations. Throughout the day students will learn about present challenges bees face, and how they can be part of the solution in the bee's survival.
Exact drop off and pick up location will be sent to students the week before the academy.
The camp will run on Thursday, August 3rd from 9:00am to 3:00pm at the University of Delaware in Newark.
The 2017 Bee Academy is a collaboration between the Eastern Apicultural Society, the American Beekeeping Federation, University of Delaware, and Bee Girl.
Tuition for the academy is $60 per student.
Join our event on Facebook here for any updates and announcements!

Check out all the photo albums of past Kids and Bees events here!

About your instructor:
Sarah Red-Laird, aka Bee Girl, is the American Beekeeping Federation's Kids and Bees Program Director, the US Ambassador of the International Bee Research Association's Bee World project, and the founder and executive director of the Bee Girl organization, with a mission to inspire and empower communities to conserve bees and their habitat. Every year, Sarah engages with thousands of kids across the nation, and the globe, spreading knowledge and bringing a sense of wonder from the hive to our kids. Sarah holds an associate degree in Outdoor Recreation Leadership, and has been leading camps and working with kids for over ten years. Prior to leading bee camps, Sarah worked as a substitute teacher and paraprofessional for the Skagway, Alaska, school district, and also volunteered for many kids' programs including equine-assisted therapy. Her resume also includes five years with the Skagway Volunteer Fire Department and the Missoula County Sherriff's Search and Rescue teams. She is certified in swift water rescue and has been a Wilderness First Responder and an Emergency Trauma Technician. More at www.beegirl.org