Description
Save the date for the 2017 Applied Video Technology Digital Media Fair! Join us to meet with all your favorite Audio Visual, Digital Signage and Video Production Vendors as well as workflow seminars and a special keynote presentation by Gary Kayye, from rAVe Publications!
Schedule of Events:
Open House and Trade Show- 9:30am to 4pm - Breakfast sponsored by Extron Electronics

Workflow Seminars:
10:00am - NewTek:The Power to See Ahead
10:30am - Sony: Media Backbone NavigatorX
11:00am - Avid: Avid at NAB: What You Need to Know.
11:30am - Telestream: File Management Workflow

Buffet Lunch and Trade Show: 12pm to 1:00pm Lunch sponsored by Harman Professional Solutions and Telestream
Keynote Speaker, Gary Kayye, rAVe Publications: 1:00pm to 2:00pm Sponsored by Sony and Extron Electronics. InfoComm CTS RU approved.

Happy Hour: 3pm to 4pm Sponsored by Avid

Keynote Presentation:


The DigitalCANVAS: How 4K Collaboration Boards and Projectors Are About to Transform Rooms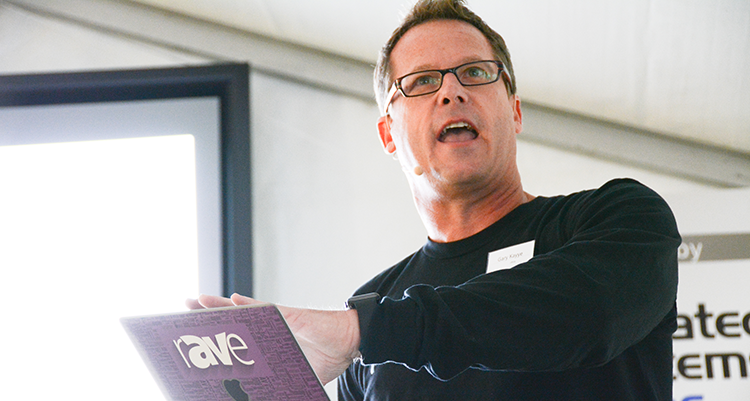 No technology will impact the future of the meeting room or classroom like 4K resolution displays - projectors AND flat-screens. Sure, HD brought us better quality video and images but 4K is way, way more than prettier, higher-resolution pictures. 4K projection will mark the dawn of the DigitalCANVAS. What is the DigitalCANVAS and why should you care? Well, if you are involved in AV decision making on your campus or in your company, you'll want to attend Gary Kayye's luncheon keynote, The DigitalCANVAS: How 4K Collaboration Boards and Projectors Are About to Transform Rooms. The 4K DigitalCANVAS is not just the future of projection, it's the future of rooms. The DigitalCANVAS will free the presenter from being limited to presenting only the content that can fit in the rectangular-screen hanging in front of the room and allow every room to be a completely immersive environment – encouraging seamless collaboration, presentations and content from anywhere, anytime.
Sponsored by:



Participating Vendors: