Description
Sandy's Land 6th Annual Detroit Doll Show has a NEW LOCATION
DoubleTree by Hilton, 5810 Southfield FWY, Detroit MI 48228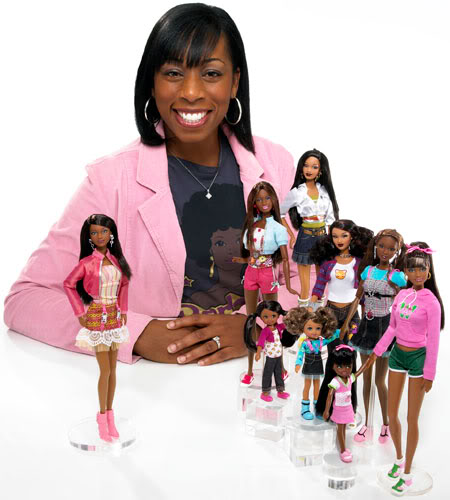 Stacey McBride Irby is our featured speaker for Exhibit Day. She worked for Mattel Inc. for over 13 years where she designed the first African American Barbie line, "So In Style." Stacey also designed the first African American Greek Barbie Alpha Kappa Alpha, Disney Princess line and Career Barbie.
FRIDAY, NOVEMBER 10, 2017 - Masquerade Party - 6:00 p.m. - 11:30 p.m.
Mingle with the Doll Artist & Authors, Mini Exhibit, Doll Legacy Award Presentation, Caricature Artist, Fun Photos, DJ, Dancing, Decorate your mask, Hor 'D'oeuvres and FUN. Tickets are $25 per person. There will be Mask & Beads provided.
HONOREES: Myla Perkins, Natalie Durham and Robin Hickman.
SATURDAY, NOVEMBER 11, 2017 - Vendor Exhibit - 12 noon - 6:30 p.m. Shop Til You Drop with Doll Makers from around the world. There will be a DOLL LOOK ALIKE Contest, Fun Photos, WORKSHOPS, ART & CRAFTS, AUCTION, RAFFLE, Guest Speaker, Stacey McBride-Irby and an American Girl Model. And a few children authors will participate as vendors. Regular Admission is $10 online and at the Door.
Pamper & Pillow Paint Party for "Girl's Night Out" which will include Massage, Finger Food, Foot Soak, and Pillow Painting of a 16"x16" Pillow.
SUNDAY, NOVEMBER 12, 2017 Workshop and Show Doll finale'
If you would like to participate as a DOLL VENDOR please submit pictures of your dolls and a brief bio to sandysland@gmail.com.
We are seeking doll artist and or manufacutures who create dolls of color. Our tag line is "Image Is Everything" because every child should see themselves in the products that they use that include: Dolls, Books, Apparel, etc. We are coined as "The Largest Doll Show of its Kind in the Midwest!"
VENDOR TABLES ARE FOR DOLL ARTIST and a Few Hand Picked Children Authors...If you have a book and a featured doll we welcome you.
PLEASE DO NOT PAY FOR VENDOR TABLE IF YOU HAVE NOT SPOKEN WITH THE HOST and or EMAILED Photos of YOUR DOLLS or BOOK to sandysland@gmail.com. THANK YOU!!!
For hotel bookings make sure to use the code DDS to receive a discount at DoubleTree by Hilton, 5801 Southfield FWY, Detroit MI 48228 - 313-336-3340
SANDY'S LAND DETROIT DOLL SHOW MISSION IS TO CELEBRATE HISTORY, CULTURE, your BEaUty, and SELF LOVE WITH DOLLS OF COLOR.
CONTACT THE HOST BY PHONE at 313-492-6953
Thank you to our Sponsors: Black Women Lawyers Association Of Michigan, The Detroit HUB Magazine, DJ Mike Todd and MIX 92.3 FM.
***********NO REFUNDS ON TICKET SELLS***********
EARLY BIRD TICKETS END SEPTEMBER 2, 2017