Actions and Detail Panel
2017 DeSoto County Hunger Summit
Wed, April 26, 2017, 10:00 AM – 4:00 PM CDT
Description
Mission Statement: Building awareness of hunger in DeSoto County by fostering solutions that inspire self-sufficiency, community empowerment, and support for a hunger-free tomorrow.
The DeSoto County Hunger Summit: This year's Summit will begin to address challenges and solutions to ending hunger in DeSoto County. Plenary sessions will include experts on food insecurity and hunger and the problems currently facing our county. Breakout sessions will focus on potential solutions through education, awareness, resource sharing, actions and collaboration on topics like:
Collaboration and the Collective Voice
Income and Poverty statistics relevant to our area
Childhood/Senior Nutrition and Local programs
Policies and Programs that affect Access and Affordability of food
Feeding the "Working Poor"

Community Gardens

Donating Food: Policies and Regulations for Restaurants and Vendors

Understanding Food Donation Policies for Growers and Restaurants and Retailers


Intended Audience and Participants: This Summit is intended for anyone who is working to feed residents of DeSoto County. This includes Nonprofits, Religious Organizations, Restaurants, Food Retailers, Elected Officials, Local Leaders, and Grantors.


The DeSoto County Hunger Summit is sponsored by: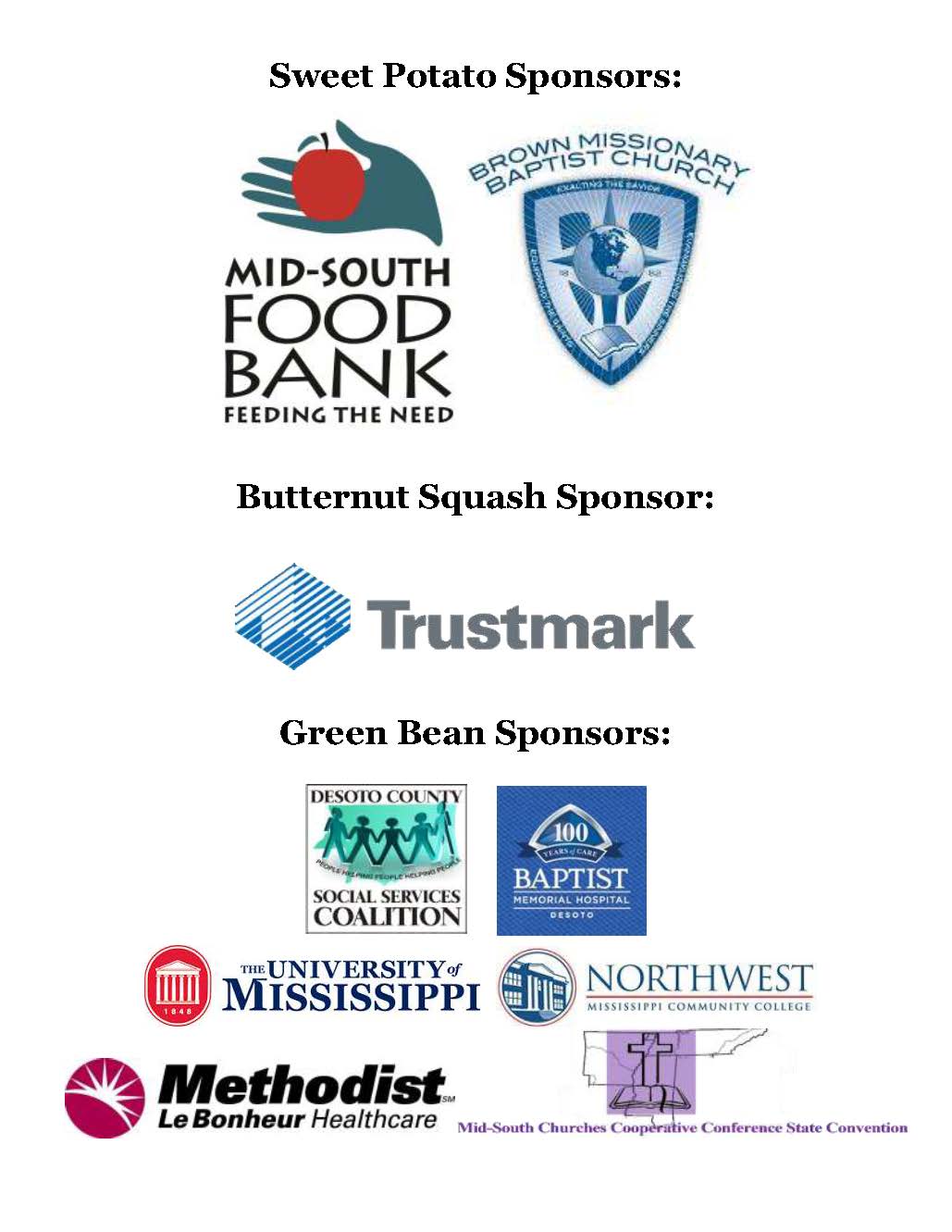 Thank you to the members of the DeSoto County Hunger Summit Planning Committee: