Description

The 2nd Annual Angelwish WIFFLE Ball Classic in the Mile High City of Denver is scheduled for August 18, 2017.
Come join corporate teams from Ciena, CenturyLink and others in a 16 team, single game elimination WIFFLE Ball tournament and home run derby. We'll provide official WIFFLE bats and balls, but feel free to bring your own customized WIFFLE Ball bat. Team Jerseys and shirts are encouraged*. We'll provide breakfast, lunch, and a great after party that we'll keep a secret for now. If you want to sponsor any aspect of the event - check this page out.
You can register your team below, find the rules here and check out pictures of the tournaments held from 2006 through 2016 here.
We look forward to seeing you on the field!
Tournament Host Committee (In formation):
Altech Services: Mike Vespoli
Angelwish: Shimmy Mehta, Manee Brinksma
Ciena: Jim Brinksma, Ali Pasick, Karen Spencer
CenturyLink: James Feger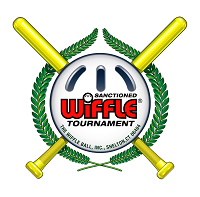 FAQ -
The event is first come/first served and is rain or shine. We appreciate your using a credit card to secure your spot. If you require a paper invoice, please email wiffleball@angelwish.org ASAP to ensure you don't lose a spot.Tickets are 100% tax deductible to the full extent of the law.
Team Apparel - We encourage the creation of custom team apparel - from bedazzled hats to professional baseball jerseys, bring it! We would love for you to include the Angelwish WIFFLE Ball Classic Logo - Click here for a zip file of approved artwork. We suggest using Customink, Uniforms Express, or Bolt Printing for team apparel.