Actions and Detail Panel
2017 D1spects All American Player Registration
Fri, Jan 13, 2017, 5:00 PM – Mon, Jan 16, 2017, 9:00 PM EST
Sales Have Ended
Ticket sales have ended
Thank you
Sales Have Ended
Ticket sales have ended
Thank you
Description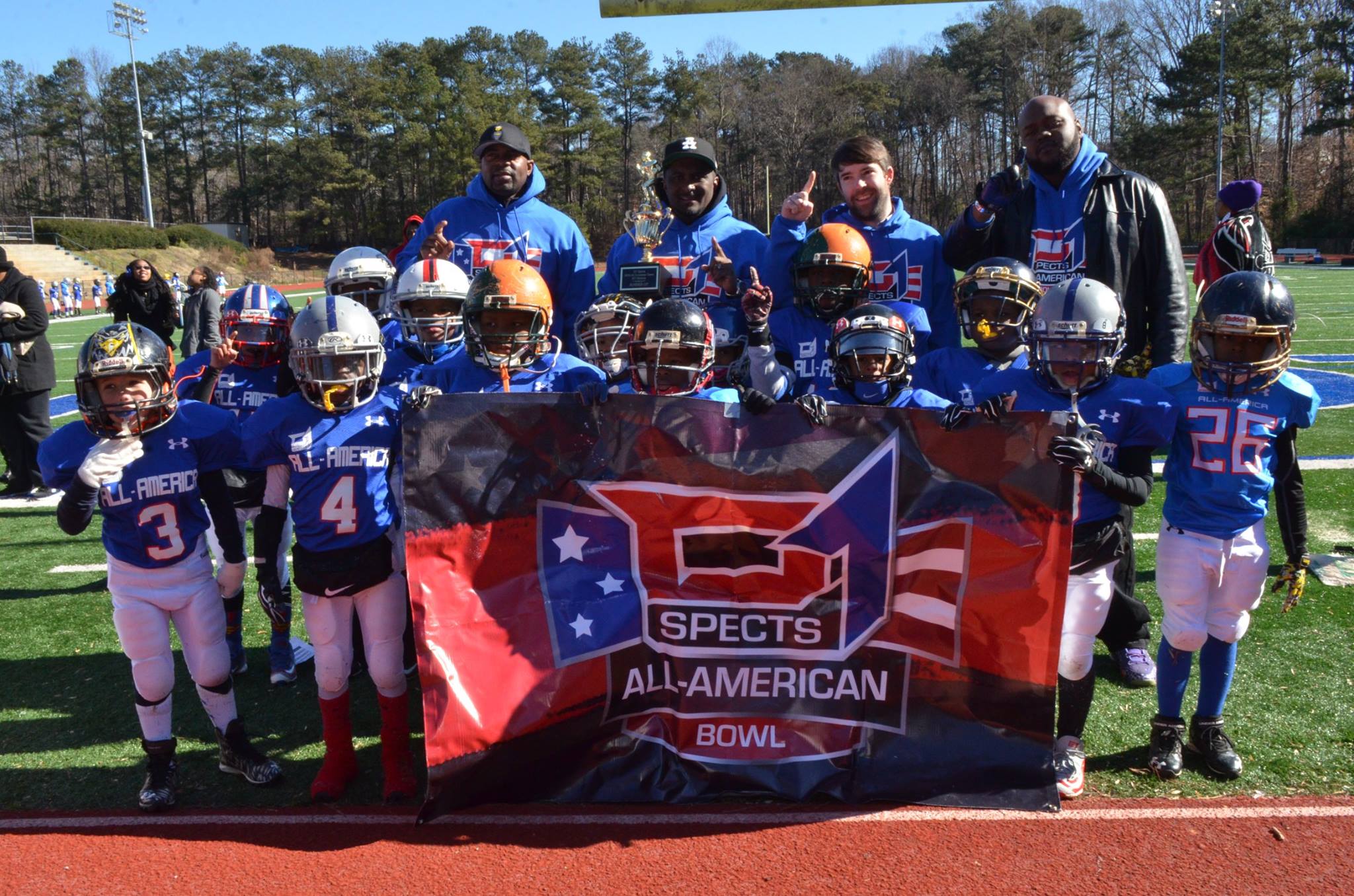 Congratulations:
Your player has been selected for D1spects All American Bowl January 13-16. This will be an amazing exposure event for football players Ages 6U-14U. Please see the information below. Golden Ticket recipients do not have to try-out.
D1SPECTS ALL AMERICAN BOWL – JANUARY 13-16
AGE GROUPS
Ages 6U, 7U, 8U ,9U, 10U, 11U, 12U ,14U
TEAMS:
There will be four teams in each age group (North ,South East , West). Rosters sizes will be limited 25 Players and will be broken down as such. Players will be allowed to play both ways. Each player must play at least 2 quarters, There will be Three Games – First Round ,Saturday 14 Sunday January 15 . Championship Games , Monday January 16
QB – 2
RB/FB – 4
OL / DL – 8
WR/TE – 3
DB – 5
LB – 3
PRACTICE:
Each Team will have three days of practice the week of the event. Coaches will be selected by D1Spects. To remove bias , Coaches will not be allowed to coach their age groups.
GAME PLAY:
Each Game will have: Four 10 minute quarters. Each player must play two full quarters. 4th quarter will be coaches Selection. Games will be played on Saturday, January 14 , Sunday January 15, and Monday January 16. Top two teams will play for the All American Bowl Championship, bottom two teams will play for 3rd and 4th Place
REGISTRATION:
1. Uniform – Jersey and Pants / Practice uniform mesh top/shorts/ Event T-Shirt
2. Player Banners – Banners will be presented during the Awards Banquet Friday,
3. All American Bowl Games – Every one will play three games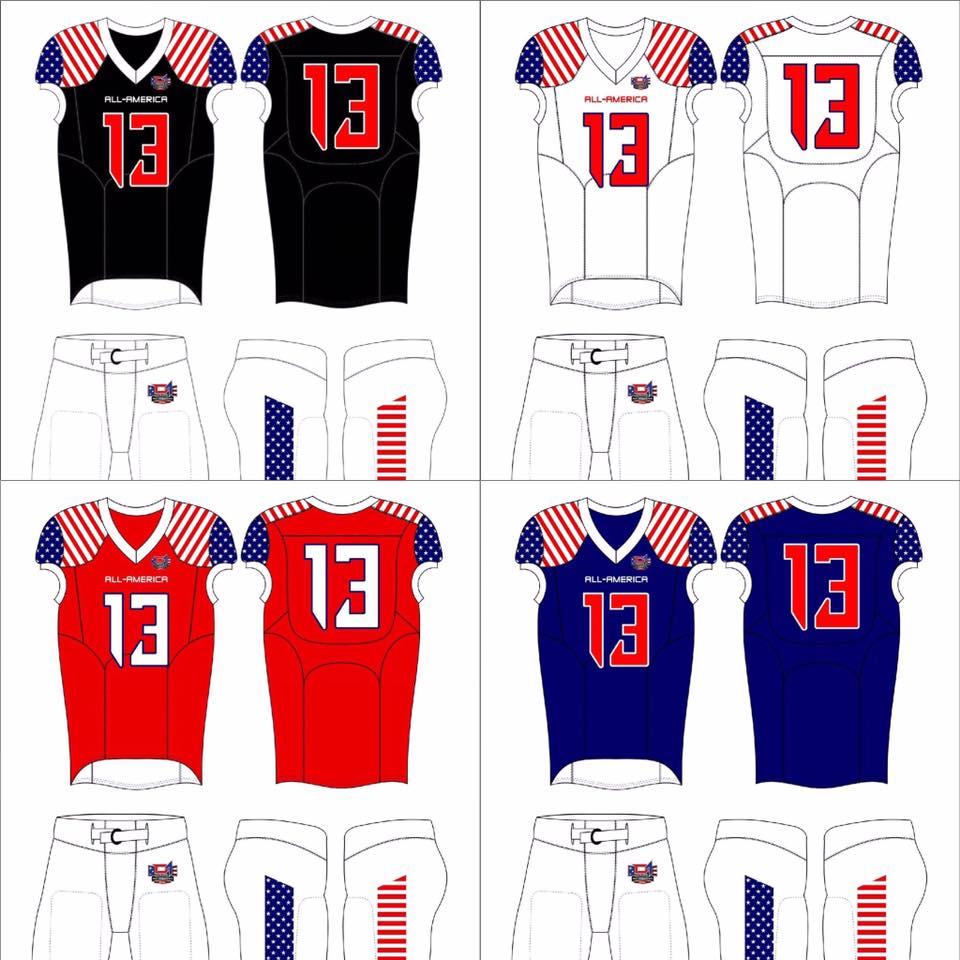 NATIONAL MEDIA:
D1SPECTS , NextGen , Rivals , 247 Sports , Sports Rewind , Twins Sport TV and More.