Description
Colorado Technical University is excited to bring CTU Presents, our leadership speaker series, to the Colorado Springs campus. Open to the public and no cost to attend, CTU Presents will bring proven leaders across multiple industries together to share how they've pursued leadership in their careers. Members of the Pikes Peak community and CTU campus are encouraged to join us to learn from four speakers with vast experiences and success in private, public, and military sectors.


---
February 22, 2017 - 4-5:30pm MST
Major General Jack Briggs, Director of Ops NORAD/NORTHCOM
The first of four sessions kicks-off with Major General Jack Briggs, Director of Operations for Headquarters U.S Northern Command at Peterson Air Force Base. Starting out as an Air Force pilot, he flew missions during Operation Desert Storm, Desert Shield, and later, led the first mission when the U.S. entered Baghdad in 2003. During the interactive session, Major General Briggs will share insights from his 30-year career in the Air Force and his path to his current leadership position.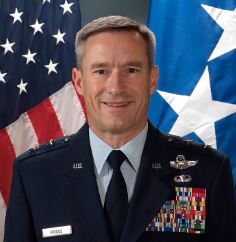 Special event giveaway: all attendees at the February event will be entered to win Switchbacks FC tickets.


---
May 10, 2017 - 4-5:30pm MST
Major General Nina Armagno, Director of Strategic Plans, Programs, Requirements and Analysis Headquarters Air Force Space Command, Peterson AFB, CO.
The second of four sessions continues with Major General Nina M. Armagno, who is the Director of Strategic Plans, Programs, Requirements and Analysis, Headquarters Air Force Space Command, Peterson Air Force Base, Colorado. She is responsible for developing strategy, doctrine and policy for the command's space and cyberspace operations; defining the future of space and cyberspace systems through requirements definition, mission area architectures, analysis, science and technology development in support of the joint warfighter, Department of Defense, civil, and national users.General Armagno earned her commission and graduated from the U.S. Air Force Academy, Colorado, in June 1988. Her experience in space systems operations includes combat-mission-ready operator, instructor, evaluator and flight commander in strategic missile warning, space surveillance, space control, space launch and theater missile warning mission areas.
---

August 16, 2017 - 4-5:30pm MST
John Suthers, 41st Mayor of Colorado Springs
Mayor Suthers brings decades of experience in government and management to the City of Colorado Springs and will speak on the topic of leadership and the importance of being involved in one's community. Before being elected Mayor, Suthers served as Attorney General of Colorado from 2005 to 2015. Under Suthers' leadership, the Colorado Attorney General's office earned a national reputation for excellence. In 2012, he was awarded the Kelly-Wyman Award, the highest honor given by the National Association of Attorneys General.
Prior to being Attorney General, he was named by President George W. Bush in 2001 to be United States Attorney for Colorado and he was unanimously confirmed by the US Senate. In 1999, Suthers was appointed by Governor Bill Owens as Executive Director of the Colorado Department of Corrections, based in Colorado Springs. In that position he managed an organization with 6,000 employees and a budget in excess of $500 million. From 1988 - 1996, he served as District Attorney of the 4th Judicial District, which includes El Paso and Teller Counties. In this role, he managed the largest and most productive prosecution office in the state of Colorado. During that time he also served as President of the Colorado District Attorney's Association and President of the El Paso Country Bar Association.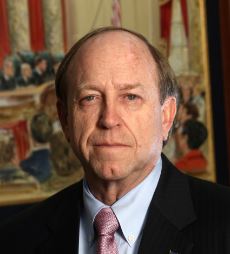 ---
November 1, 2017 - 4-5:30pm MST
Russ Trainor, Vice President of IT
Denver Broncos Football Club
Russ has been in the IT world for 26 years and will speak on leadership in the corporate sector. From 1985 to 1990, Russ was in the Coast Guard as an Electronics Warfare Supervisor and then moved on to work for Equifax, Atlanta Gas & Light. He was a Senior Systems Engineer up until 2001 at The Home Depot corporate office. Russ started his NFL Career in 2001 with the Atlanta Falcons as the organization's Technical Manager. In 2008 he became a Denver Bronco and now manages the IT Systems at both the stadium and the training facility.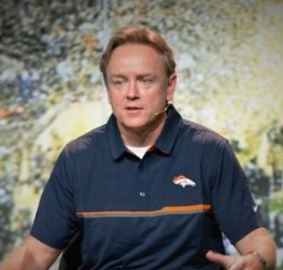 ---
The 2017 CTU Presents series is in proud partnership with Leadership Pikes Peak.

For replays and recaps of past CTU Presents events, visit: http://www.coloradotech.edu/about/ctupresents
CTU Leadership Speaker Series is provided as a public service, for informational purposes only. The thoughts, views, and opinions expressed in any series do not necessarily state or reflect those of Colorado Technical University.
---
FAQs
What are my transportation/parking options for getting to and from the event?
Guests may park in the front, side, and back of the Colorado Springs campus property.
How can I contact the organizer with any questions?
For special accomodations or questions, please contact the Colorado Springs campus at 719-598-0200.