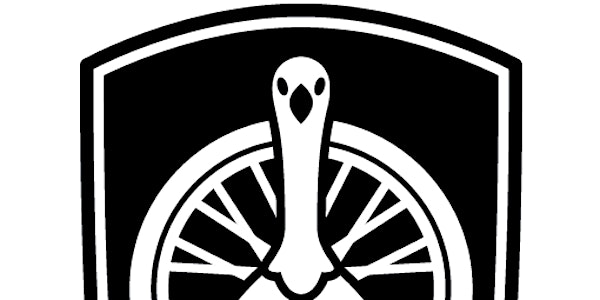 2017 Cranksgiving Canned Food Drive / Bicycle Ride
Location
The Schlafly Tap Room
2100 Locust Street
St. Louis, MO 63103
Sales Have Ended
Ticket sales have ended
We are sorry but online registration has ended. You can still register the day of the event at the event. Thanks
Description
12 years ago, Bworks volunteers wanted to host one last event of the year to give back to the St. Louis community that supports our work with area youth all summer long. A canned food drive seemed like a good idea given the time of year near Thanksgiving.

In 2006 we collected 200 food items and in 2016 more than 900 participants collected over 18,000 food items riding from grocery store to grocery store, purchasing food items to be donated. Over the past years, with your help, WE have collected over 80,000 items.

We hope that you will join us!


FREQUENTLY ASKED QUESTIONS.

WHAT DO I NEED TO BRING TO CRANKSGIVING?
Individuals who want to participate in the bike portion of Cranksgiving need to bring a bicycle, helmet, and lock. Most people do the ride as small or large groups, one person often watches the other person's bikes at the grocery store. Unless you have a group plan, please do not rely on others to watch your bicycle - a lock is advised.
A backpack, rack, or trailer is recommended if you wish to carry the food items you purchase. Otherwise, look for "Food SAG" vehicles to leave purchased items. Helmets are NOT optional!

HOW MUCH DOES IT COST TO PARTICIPATE?
Cranksgiving is a free event, however riders are asked to bring $20 with which to purchase food items to be donated to Food Outreach. This is a food drive after all!

Food items most needed by Food Outreach are the following canned, nonperishable items:
Tuna fish, salmon, turkey, chicken, corn, green beans, chickpeas, peanut butter, and fruit in juice. Please avoid purchasing items that have limited nutritional value like snacks and condiments. Food Outreach's mission is not only to provide food to folks in need, but provide nutritional education to their healing clients. If you'd like to give treats, please stick to granola bars or hot cocoa mixes.

A food wish-list will be included at the start of the event and will be printed on route maps.

WHEN DOES THE RIDE BEGIN?
There will be staggered start times based on the mileage chosen. Please keep an eye on our social media pages for route info and start times. Our longest route, the 25 mile option, starts first with the 5 mile route leaving last. If you're late to the start, you can still ride! Just make sure to check in at registration to complete a release form.

WHERE DOES THE RIDE GO?
Long Route (25 miles) 9:30 AM, Medium (10 miles) and Short (6 miles) 10:15 AM
Each year we try to vary the route, we try to use low volume streets that are easy and enjoyable. Streets are NOT closed to traffic and you are expected to follow all laws of the road.

Maps and links to download maps will be released the week before the event on our social media page. Paper copies of the maps will be available at the event the morning of.

DO I HAVE TO CARRY ALL OF THE THINGS I BUY?
There will be grocery stores on each route that have food SAG trucks that will carry items purchased from the store back to the start / finish for you. We will not keep track of who purchases what, we will only be collecting on the spot. Riders may choose to carry all of the items they purchase back to the start/finish if they wish.

HOW FAR DO WE RIDE? HOW DO I KNOW WHERE TO GO?
BWorks has planned routes starting at 6 miles and going all the way up to 25 miles. Please choose the route that is most appropriate for your skill, fitness, and experience level. Maps will be provided at registration to help you along the way. All routes will have markings intermittently on the road to help guide you. For those of you using GPS, we will release the routes the night prior with links to download via our Facebook page.

WHAT HAPPENS IF I GET A FLAT TIRE OR HAVE AN ISSUE WITH MY BIKE?
The Alpine Shop is generously providing mechanical SAG (support and gear) for the ride. If you have a mechanical issue on the road, they can assist you. On the day of the event, phone numbers for mechanics will be included on the map and on our facebook page. In the event of an medical emergency please call 911. Please remember to air up tires and do a safety check before you arrive.

WHERE DOES THE FOOD I PURCHASE GO?
The food items purchased at Cranksgiving are all donated directly to Food Outreach, a St. Louis area organization providing nutrition support for men, women, and children living with HIV/AIDS or undergoing cancer treatment.

We encourage you to visit their website to find out more about what they do and to stop by their information table on the morning of the ride to talk with staff members about their impact.

WHAT HAPPENS AFTER THE RIDE IS OVER?
After the ride has ended, we encourage you to stay and play while the food pile grows! There will also be food and beverages for sale both in the parking lot and inside.

I WANT A T-SHIRT
We will not be doing t-shirt sales ahead of time this year, We hope to have our printer doing on-demand shirt printing at the event.

WHAT IF I CAN'T PARTICIPATE IN THE RIDE, BUT WANT TO CONTRIBUTE?
Monetary Donations can be made via this website
Canned food donations can be dropped off at Bworks in Soulard until November 4th.