Description
2017 Contemporary Italian Film Series: "La Pazza Gioia" (Like Crazy)
Join us at the ICCC for the fourth film of our 2017 Contemporary Italian Film Series, a monthly series of Italian movies. Come watch and enjoy Director Paolo Virzì's comedy/drama "La pazza gioia," (Like Crazy); starring Micaela Ramazzotti and Valeria Bruni Tedeschi. The 2016 release and 118 minute-long film, will be screened in Italian with English subtitles. No rating is provided, some material may be inappropriate due to profanity and sexual language; attend at your own discretion.
Wednesday, April 19, 2017 | film starts at 7:15 pm, doors open at 6:30pm
Previous registration not required, but suggested: suggested donation at the door - $5 for members, $10 for non-members
Reserve Today - Eventbrite, call 713-524-4222 ext. 7 or email ProgramEvents@iccchouston.com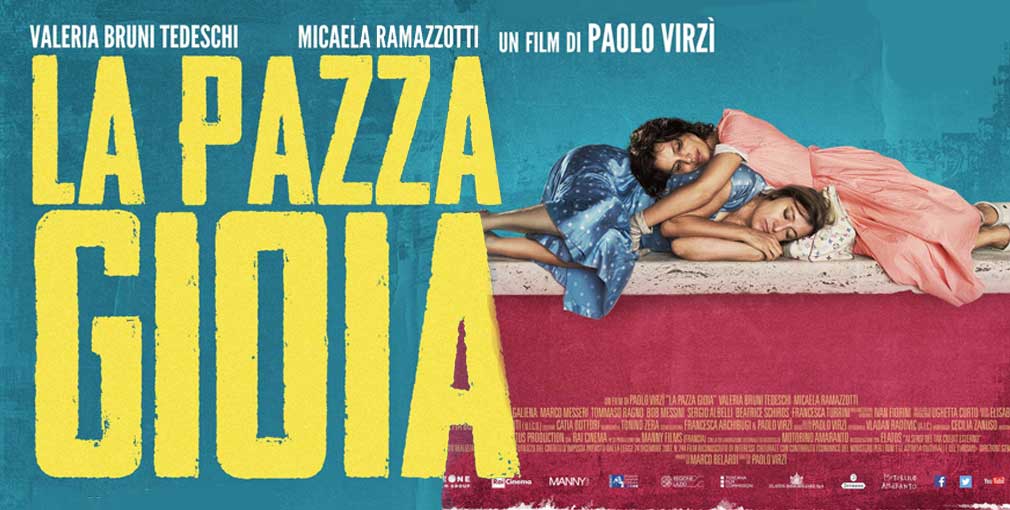 Plot: Donatella and Beatrice reside in a psychiatric facility in Tuscany. They have different life stories, but a chance to escape brings them together in an adventure that will change their lives forever and will help them realize the beauty in imperfection.
Trama: Beatrice Morandini Valdirana è una chiacchierona istrionica, sedicente contessa e a suo dire in intimità coi potenti della Terra. Donatella Morelli è una giovane donna tatuata, fragile e silenziosa, che custodisce un doloroso segreto. Sono tutte e due ospiti di una comunità terapeutica per donne con disturbi mentali, entrambi classificate come socialmente pericolose. Il film racconta la loro imprevedibile amicizia, che porterà ad una fuga strampalata e toccante, alla ricerca di un po' di felicità in quel manicomio a cielo aperto che è il mondo dei sani.
Want more information? Click here to visit the ICCC website.