2017 Contemporary Italian Film Series - I, Who Loves Only You
Description
2017 Contemporary Italian Film Series: "Io che amo solo te" (I, Who Loves Only You)
Join us at the ICCC for the fifth and last film of our 2017 Contemporary Italian Film Series, a monthly series of Italian movies. Come watch and enjoy Director Marco Ponti's romantic comedy/drama "Io che voglio solo te," (I, Who Loves Only You); starring Riccardo Scamarcio, Laura Chiatti, Michele Placido, Maria Pia Calzone, and Luciana Littizzetto. The 2015 release and 102 minute-long film, will be screened in Italian with English subtitles. No rating is provided, some material may be inappropriate due to profanity and sexual language; attend at your own discretion.
Wednesday, May 17, 2017 | film starts at 7:15 pm, doors open at 6:30pm
Previous registration not required, but suggested: suggested donation at the door - $5 for members, $10 for non-members
Reserve Today - Eventbrite, call 713-524-4222 ext. 7 or email ProgramEvents@iccchouston.com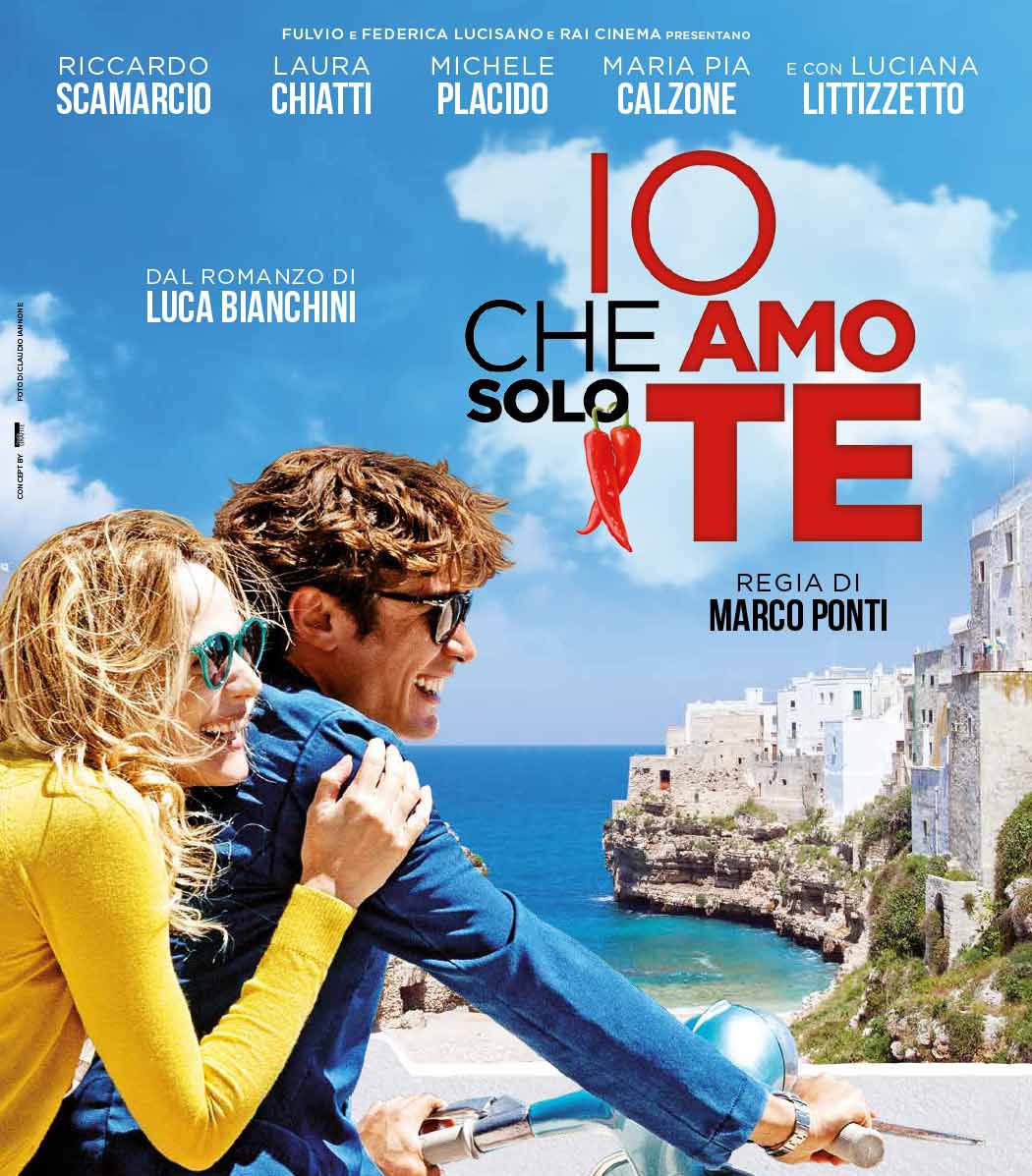 Plot: Chiara and Damiano, two young people from Polignano a Mare, are about to be married, but they do not know that their parents were about to do the same thing many years before. Ninella, Chiara's mother, as a young woman was supposed to marry don Mimì, Damiano's father. Their dream of love and marriage never came about. Between secrets and revelations Chiara and Damiano learn what love really is.
Trama: Ninella ha cinquant'anni e un grande amore, don Mimì, con cui non si è potuta sposare. Ma il destino le fa un regalo inaspettato: sua figlia si fidanza proprio con il figlio dell'uomo che ha sempre sognato, e i due ragazzi decidono di convolare a nozze. Il matrimonio di Chiara e Damiano si trasforma così in un vero e proprio evento per Polignano a Mare, paese bianco e arroccato in uno degli angoli più magici della Puglia.
Want more information? Click here to visit the ICCC website.