Description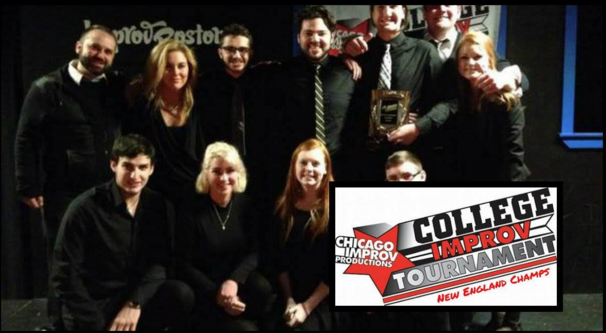 The College Improv Tournament is a fall performance opporunity for local college improv troupes where the winner gets a special chance to perform in Chicago. This year's fest takes place on November 11th with preliminary matches will be held at 11 AM, 1 PM, and 3 PM, and we'll have the finals at 11:30 PM that night.
Each team will have 20 minutes to perform any type of improv they'd like and will be scored from a panel of three judges. Each team will also receive written feedback on their performance from the judges. The highest scoring team from each preliminary round will advance to the finals match at 11:30PM and the winner from that match will be declared the regional champion.
FINALISTS
TBA based on day-of scores
Saturday, November 11 @ 11:30PM
$15 adults, $10 students
---
TICKET INFORMATION
Once you purchase, you will receive an order confirmation email from Eventbrite.
Just show up at the door 15 min prior to the show, say your name and head into the theater!