Description
Time to get ready!
Join DC Web Women (DCWW) and The Urban Institute as we kick-off the one of the biggest tech events around - DCWW's 2017 Code(Her) Conference.
Come kick-back, relax and connect with hundreds of other technologists as we celebrate one of the biggest women tech conferences in DMV-area.
Featuring keynote speaker Renee Forney, cybersecurity expert and CEO of the Forney Group LLC.
Food and drink sponsored by The Urban Institute.
AGENDA
5:30p - 6:00p -– Start of Event/Networking
6:00p – 6:10p -– Priyanka Intro/Welcome Remarks
6:10p - 6:20p -– Networking
6:20p - 6:30p –- Speaker - Khuloud Odeh, Vice President and CIO of Urban Institute
6:30p - 7:00p -- Networking
7:00p - 7:15p -- Keynote with Renee Forney, CEO of the Forney Group LLC
7:15p - 7:45p -– Fireside chat with Renee Forney (Priyanka to moderate + Q&A)
7:45p - 7:55p -– Raffle winner announcement – Byteback Google cardboard
7:55p - 8:00p -– Closing remarks from DCWW Leadership
8:00p - 8:20p -– Networking
8:20p - 8:30p -– Wrap Up/Clean Up
Need parking? Check out local garages/spots near you.
Also, there will be a special raffle featuring Google Cardboard sets sponsored by Byteback!
#CodeHer17
---
ABOUT THE CODE(HER) CONFERENCE
Code(Her) Conference is the premier 2-day conference where women come together to learn the latest in technology!
The Code(Her) Conference is different from other tech conferences - NO non-interactive presentations, droning panels or superficial lightning talks!
Instead, attendees receive immersive "hands-on" training from some of the industry's top experts in an informal, informative and inclusive environment. All conference sessions are designed to teach or introduce to participants practical skills, techniques, or ideas that can be applied at work or in participants' daily lives.
All workshops feature sessions that are 50 percent lectures and 50 percent hands-on learning.
Sessions will include immersive workshops on such topics as:
App Development (Mobile and Web)
CRM Platforms (Marketing Automations)
Cyber Security
Data (Data Science & Analytics)
Design (UI/UX)
Digital Strategy (Content & Social Media)
Product Development/Scrum
For more info and to register, visit the Code(Her) Conference site here.
Want to sponsor the Code(Her) Conference - there's still time left - visit our sponsors page here.
Many thanks to our Sponsor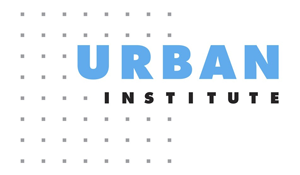 ABOUT THE URBAN INSTITUTE
The Urban Institute is the United States' leading research organization dedicated to developing evidence-based insights that improve people's lives and strengthen communities. With nearly 50 years of expertise, Urban is a trusted resource for timely, nuanced analysis of social and economic policy.