Actions and Detail Panel
2017 Cobia Owners Rendezvous
Thu, Jul 27, 2017, 10:30 AM – Sun, Jul 30, 2017, 1:30 PM EDT
Description
We are pleased to invite all Cobia Boat Owners to the 2nd Annual Owners Rendezvous hosted in Bimini, Bahamas! Thank you to everyone who came out last year to make that event a success, hope we see you as well as new faces to make this year even better.
---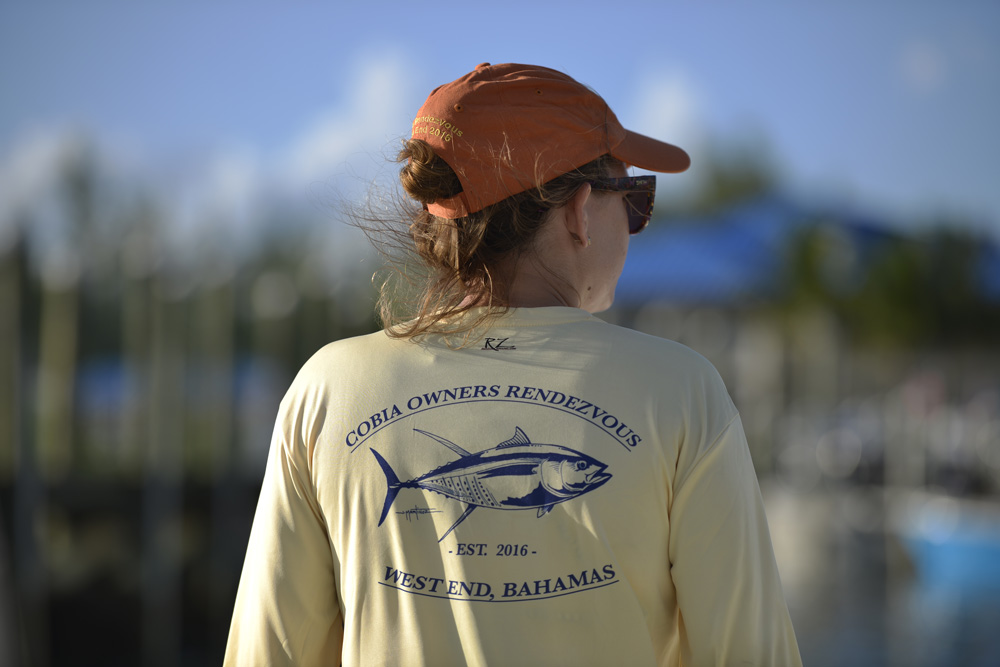 This year the event will take place at the Bimini Hilton, a well reviewed and beautiful cruising destination. Your ticket will include the following events:
Welcome Party and Drinks-
This will kick off our event on Thursday evening. There will be a premium open bar and appetizers as well as some information concerning the rest of the weekend. You can plan dinner at any of the resort restaurants or explore the many options on the island of Bimini.
Honeymood Harbour Island Sandbar Party-
The favorite event last year is back! This year the event will take place at the nearby Honeymoon Harbour where drinks and snacks and sun can be expected. This will take place Friday in the early evening, so spend the day fishing or exploring. You can also plan for your own dinner acoomodations upon return to the resort.

Sendoff Dinner Party-
Saturday evening we will have a Bahamian Bar-b-que with premium open bar at one of the beautiful resort restaurants. Following dinner and drinks, there will be a raffle of some incredible prizes as well as a live band to dance the night away. Of course, the evening will end with Junkanoo.

---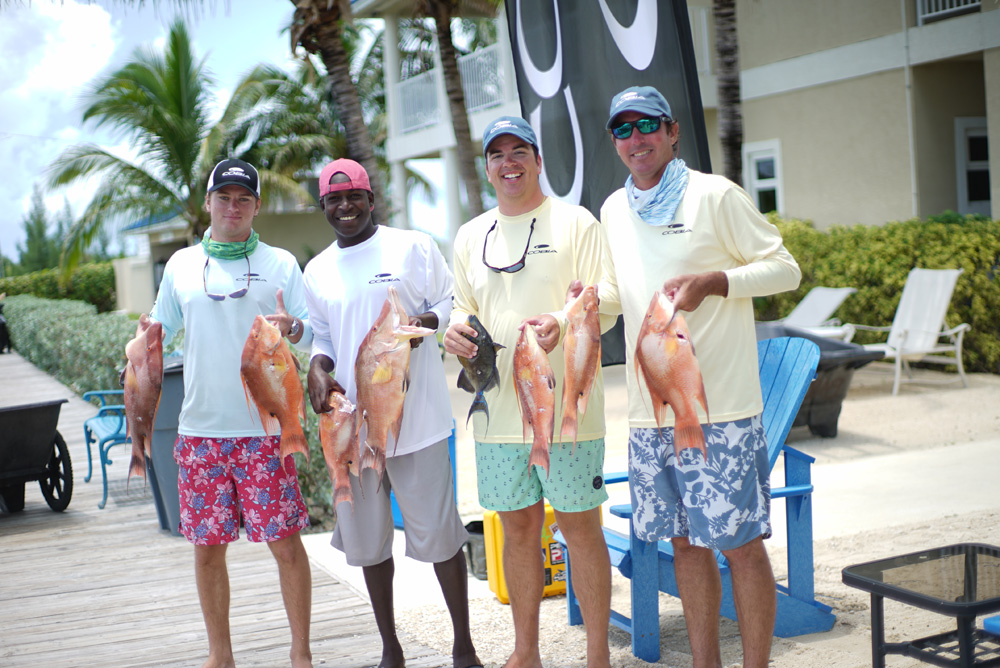 On Island:
Rooms: You can book your rooms through the link below. If the group code for "Maverick Boats" does not appear, contact Elliott Deal (edeal@maverickboatgroup.com) before reserving.
http://www.hilton.com/en/hi/groups/personalized/B/BIMBRHH-GMAVBO-20170727/index.jhtml?WT.mc_id=POG
Marina: The marina is conveniently located near customs and check in at the resort. Our group will have a section of the marina held for us, so please make sure to register your boat when purchasing tickets and contact the marina to make a reservation. The marina cost is $4.25/foot. The marina info is below:

Bimini Hilton Marina: marina@rwbimini.com
305-374-6664 x1035 & x1036
Golf Carts- It is highly recommended by the resort to rent a golf cart, which can be done upon arrival on Bimini. There are also active trams around the Hilton property as well as into town.
Raffle- This year, we have added additional ways to secure raffle tickets and we have secured some prizes that are better than ever. Upon arrival, you will receive a scorecard to enter a friendly fishing tournament or complete in a scavenger hunt. Your success with those activities could secure you additional raffle tickets and opportunities to win!
Activities- The Resort has a casino, spa, multiple restaurants and offers a convenient location for fishing, diving, and spearfishing. In addition to taking part in the group events, the resort offers more than needed to have a fun, safe, Bahamian weekend.
Customs (Entering)- Customs will be at the marina to meet our group and you will need to fly the yellow quarantine flag while coming into the marina. Upon arrival only the CAPTAIN of the boat is allowed to leave the vessel with the passports and immigration cards of those on board and a Customs Clearance form. It is recommended that you pick up the immigration and clearance forms at one of the locations listed in the return sections to enable a quicker customs experience. Computer printed versions are not typically accepted.

Customs (Exiting) - We highly recommend you register for SVRS (Small Vessel Reporting System) which will make entering the US easier as you do not need to report to a location. If you are not registered for SVRS, you will need to call the following number upon arrival and have the following information available:
1-800-432-1216 or 1-800-451-0393
Name, date of birth and citizenship of all persons on board (including passport number);
Name of the boat and/or boat registration number;
CBP user fee decal number (if 30 feet or longer);
Homeport and current location; and
Return contact number.
You will then need to report to the closest location convenient to you located on the list here.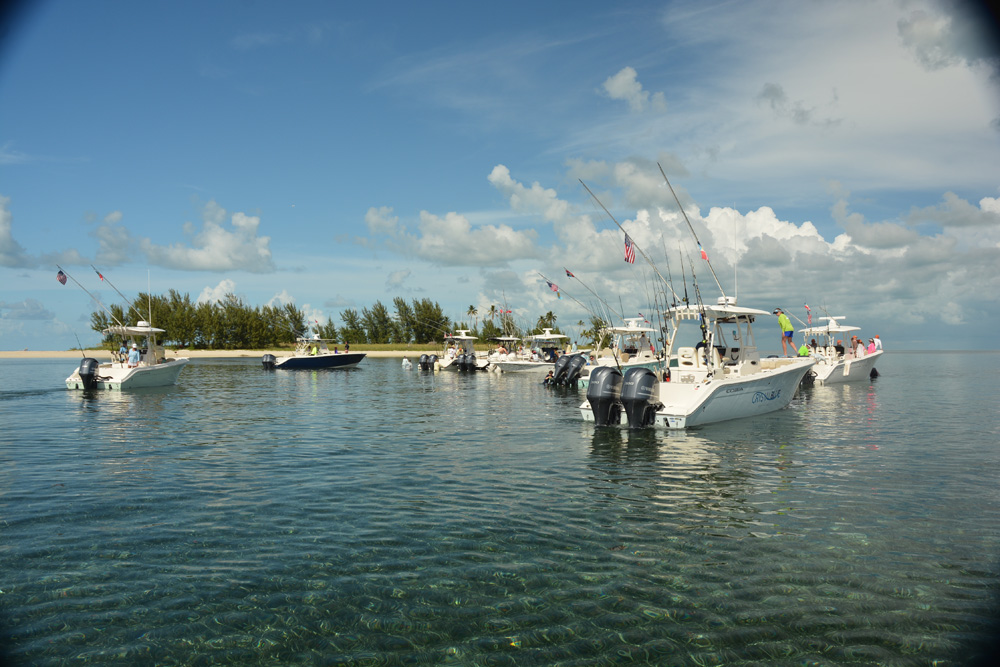 ---
FAQs
Are there ID or minimum age requirements to enter the event?
There is no age requirement to enter the event and we encourage everyone to bring their whole family. The legal drinking age in the Bahamas is 18, which will be carded at the resort. We will only be enforcing the 18 and over drinking age.
What can I bring into the event?
No part of the planned events is formal. The July weather is sunny and warm so we recommend light weight clothing, sun protection and BUG SPRAY. Hopefully we have a strong breeze through the weekend, if not bugs tend to become pests.
How can I contact the organizer with any questions?
Please direct any questions to Elliott Deal at the information below.
edeal@maverickboatgroup.com
772-465-0631 x124
What's the refund policy?
There is a 100% refund policy up to 30 days prior to the event. This includes tickets as well as accomodations. If you are within the 30 day window, please contact Elliott and we will work with you to the best of our abilities.
Do I have to bring my printed ticket to the event?
You do not need to bring registration to the event with you. We will have a printed list of all attendee names with us and you will receive a wristband upon checking into the resort. The wristband will allow you access to our privately held events.
Can I update my registration information?
You can update the registration leading up to the day of the event. Please make sure the registration info is accurate for everyone attending as it will help us have a smooth first day.