2017 CO2 & ROZ Conference Week (Registration by individual events or packag...
Description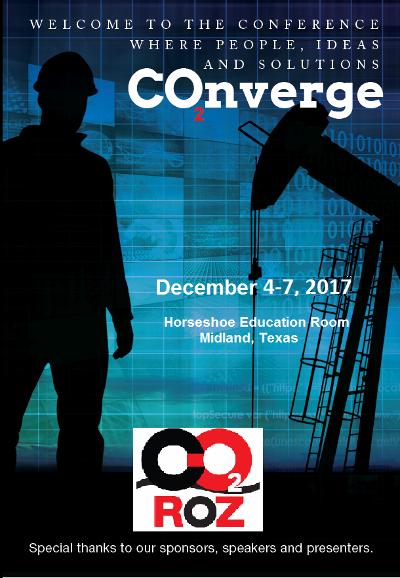 The CO2 Conference Week: Dec 4 - 7, 2017 in Midland, Tx
_____________________________________________________________________________
Monday Dec 4th
Conference Week opens Monday, Dec 4th with the EOR Carbon Management Workshop at the Midland County Horseshoe Education Room. The AM Session I on Monday, Dec 4th is from 8:00 am - 11:30 am at the Horseshoe Pavilion. Luncheon from 12:00 pm - 1:00 pm, with keynote speaker (TBA). PM Session II is from 1:00 pm - 5:30 pm at the Horseshoe Education Room. The Workshop will present the latest progress in legislative, regulatory and field project activity recognizing CO2 storage in CO2 EOR projects. A reception follows at the Horseshoe Education Room from 5:30 - 7:30 pm.
____________________________________________________________________________
Tuesday, Dec 5th
The Tuesday AM Seminar 1 event starts at 8:00 am and ending at noon. It examines the "Expanding Insights In Carbonate Reservoir Understanding from the Horizontal Well Revolution." Integration of the body of pre-drilling, drilling, and logging data for insights into reservoir continuity and fracture identification/properties will be part of the subject material. A lunch will follow beginning at 12:00 noon with a speaker TBA. At 1:00 pm the second half of the Seminar will kickoff (Seminar 2) entitled "Case Histories for Exploiting Unconventional Oil in a Conventional (Carbonate) Reservoir." The Case Histories will include both the horizontal depressuring wells and CO2 EOR projects. The seminars can be registered for separately or combined. All the day's activities are at the Horseshoe Education Room except the popular Conference week reception to be held at Susie's South Forty Confectionary in downtown Midland.
____________________________________________________________________________
Wednesday, Dec 6th
The Wendesday Events will be the ever-popular CO2 Conference Week Theme Sessions The entire day is devoted to actual field deployed case histories exposing new practices in CO2 EOR projects and exploiting the residual oil zones via either EOR or reservoir depressuring using horizontal well technologies.
CO2/ROZ Theme Session I: CO2 EOR Operations and ROZ Activity - Case HistoriesTech Session I on Wednesday, Dec 6th from 8:00 am –11:30 am (at the Horseshoe Education Room).
Luncheon and Keynote Speaker (TBA) on Wednesday, Dec 6th from 11:45 am –1:00 pm (at the Horseshoe Education Room).
CO2/ROZ ProjectsTechnical Session II on Wednesday, Dec 6th from 1:15 pm – 4:45 pm (at the Horseshoe Education Room).
There is no reception planned for Wednesday evening.
______________________________________________________________________
Thursday, Dec 7th
The Thursday activities will be devoted to a full-day field trip just over one hour north of Midland. Early plans include travel to the vertically flooded Wellman field and its modern recycle and NGL recovery plant with a side trip to western Yoakum County where over 50 horizontal wells have been drilled in three years in the San Andres formation ROZ there. The trip route will also take the occasion to drive by Kinder Morgan's Tall Cotton Greenfield ROZ CO2 flooding project on the way back to Midland and, time permitting, a drive-by of the impressive Seminole San Andres Unit CO2 Recycle and natural gas liquids removal plant. The buses should return to Midland by 4:15 -4:30 at the latest so that folks can catch their evening flights out of Midland.
_______________________________________________________________________
Directions & Map of Midland County Horshoe Education Room
Hotels
Code Word for Room Blocks : CO2
117 West Wall Street Midland, TX 79701
Phone: 432-683-6131 Fax: 432-683-0958
Click Here to book now
---
Holiday Inn Express & Suites I-20
900 Crump Street Midland, TX 79701
Phone: 432-695-9020


---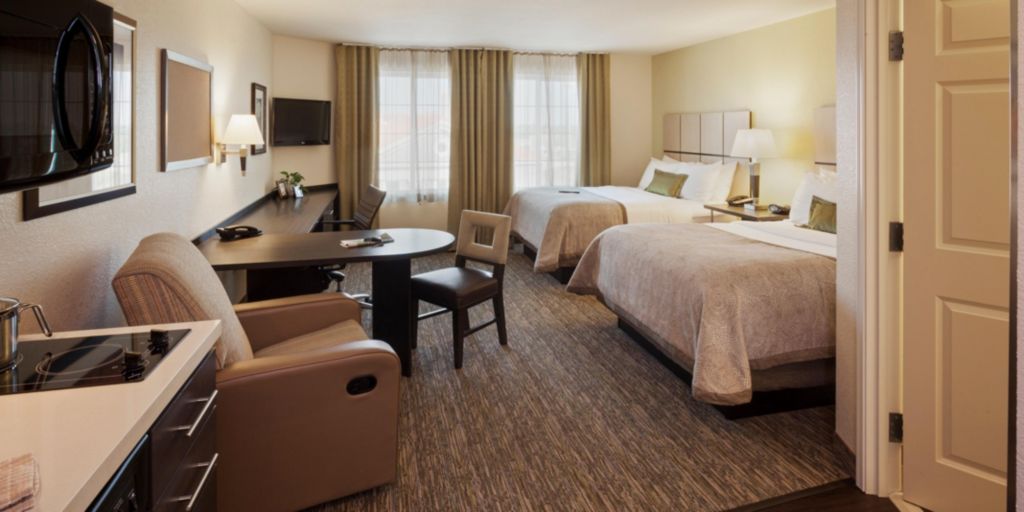 110 Longview Avenue, Midland, Texas 79701