2017 Clark County Prayer Breakfast
Sales Have Ended
Ticket sales have ended
Thank you! Please encourage others to attend & please consider purchasing a ticket or table for Those In Uniform. We will see you there!
Sales Have Ended
Ticket sales have ended
Thank you! Please encourage others to attend & please consider purchasing a ticket or table for Those In Uniform. We will see you there!
Description
Our Vision - Inspiring Clark County residents to honor, encourage and support each other.

Our Mission - Residents, businesses and organizations honoring, thanking, and praying for our community leaders and those that serve and protect us.


Presented by . . .

"Making A Difference"
with our Keynote Speaker - Larry Whittlesey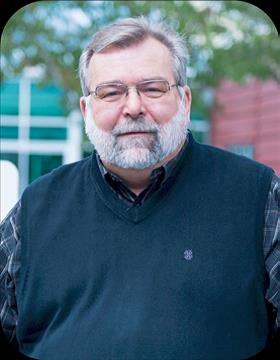 Larry Whittlesey was born in Portland, Oregon, moved to Northern California, followed by moves to Reno, Nevada and eventually Salt Lake City, Utah. At the age of 17, he joined the Air Force, accepting an initial assignment at George AFB in the middle of the Mojave Desert. Two years later an assignment to Cambodia was cancelled, when the Vietnam War was ending, allowing Larry to transfer to the Air National Guard so that he could pursue his college education. He attended Point Loma College in San Diego and served in the California Air National Guard. During college, he met Chris Lindsey & they were married in 1976 following their Junior year of college. Larry's first two jobs were as a Summer Children's Intern working in the ghettos of Long Beach, California, and then as a Youth Pastor in a local church in San Diego.
A change in Larry's military status required his family to move to the Randolph AFB in San Antonio, Texas, wherein he also worked part time as the Youth Pastor at the local Nazarene Church and they had first their son Larry in June 1977, and their 2nd son Jeremy, born just 2 days before Larry completed his military service on March 1, 1979. His family settled in Eugene, Oregon where he became the Associate Pastor at the Eugene 1st Evangelical Church allowing him to complete his undergraduate education at the University of Oregon & in 1981 welcomed their daughter, Marci, to the family. He then attended Western Evangelical Seminary, located in Portland, Oregon graduating with a Master of Divinity. Following Seminary, his family moved to Santa Rosa, California to plant a new church for the Pacific Conference of the Evangelical Church and even though he had planned to "retire" serving this local congregation, God had other plans, moving him & his family back to Eugene in 1992, where he became the Senior Pastor of the Eugene 1st Evangelical Church, where he had served as the Associate Pastor from 1979-1981.
Larry has always been the "community" pastor, actively involved in the local ministerial associations, organizing Easter Sunrise services, sponsoring concerts, or working with interdenominational conference ministries. When Promise Keepers came to Eugene in 1996, he became the Local Event Volunteer Manager for their conferences in Eugene in 1996 & 1998, and then in Portland in 2000 & 2003. In addition, he served with PK in other conferences around the West Coast in a variety of roles. After 8 years of active involvement as a local volunteer, he joined the Promise Keepers staff fulltime in June 2004 as one of 3 National Event Directors. In November 2007, he became the Senior Director of Church Relations and traveled extensively to organize local volunteer teams and layout the logistics for upcoming PK's National conferences, produced and emceed regional workshops for Pastors and Men's Ministry Leaders, and communicated effectively with local churches and ministries all around the country. After leaving Promise Keepers, he moved back to Portland, Oregon and regularly shares his passion for "making a difference" in the lives of men and their families at retreats, local churches, and other Christian gatherings. In March 2012, while still serving as a fulltime pastor, Larry was asked to launch and lead a new ministry of the Luis Palau Association, later called the School Partnership Network to help connect hundreds of local public schools in the Portland metro areas with a sustainable faith partner. In December 2013, he became the National Director – US Mission Network for the YMCA, wherein he now travels around the country helping to promote the Christian mission of this great organization.
---
Become a
Corporate Sponsor ($250 to $5,000)
to allow us to keep the breakfast pricing down as well as providing funds for our speaker honorariums, travel, overall promotional efforts and providing tickets for those in uniform.
Download the 2017 Corporate Sponsorship Info Packet Here
Download the 2017 Those In Uniform Sponsorship Form Here
---
This prayer breakfast is served by a dedicated volunteer committee of civic and business leaders who are committed to insure the success of each year's program. Join the Steering Committee at anytime, wherein we meet at Lisa's Country Kitchen at 11:30am (for no-host lunch) on the 3rd Tuesday of each month.
ALL funds are used solely for this annual prayer breakfast. Thanks for joining us in supporting this important annual event.