2017 Chicagoland Advanced Permaculture Design Course
Description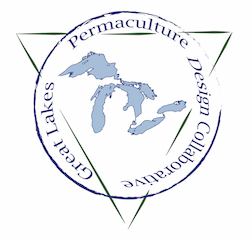 Great Lakes Permaculture Design Collaborative Presents
2017 CHICAGOLAND ADVANCED PERMACULTURE DESIGN COURSE
Course Dates: Oct 14 (orientation call), Oct 20-22, Nov 11-12
Location: Old Schoolhouse Community Garden - 4733 Cermak Road, Hillside, IL 60162
Course Fee: $750 early bird discount before 8/14, $900 after
$250 non-refundable deposit required. Payment plan available.
Have you taken your PDC and are looking for a next step in permaculture design? Come deepen your understanding of permaculture: assess your skills; create a plan for self-empowerment; learn new skills and insights to enliven your permaculture practice. Use your permaculture education to leverage a regenerative community.
This 5-day course empowers you to:
Work fluently and appropriately with the contexts of design

Deepen the integration of permaculture into your life

Understand the matrix of your own skills and be able to apply them to your design work

Extend your design skills including: mapping/imaging; surveying work; patterning; specifics for selection (plant, etc…)

Work better with collaborators, clients, contractors, and local authorities

Build a plan to increase your competencies

Effectively share your knowledge of permaculture with the world
Students must have completed their permaculture design course. We especially invite women, community leaders, students, and other design professionals to join in.
There will be a 90 minute required orientation call 1pm Central, Saturday, October 14, to cover introductory material and meet each other. There will extensive material to cover before each weekend in addition to a design project.
Facilitators: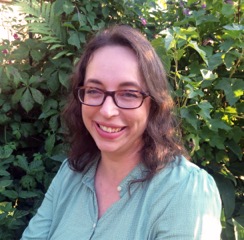 Rhonda Baird is a seventh generation Hoosier, with deep ties to the forested hills and rivers of southern Indiana. In 2005, as she was finishing up her second stint in graduate school, she stumbled into a Permaculture Design Course with Peter Bane and Keith Johnson and never looked back. From the end of that course, she began apprenticing as a teacher. She holds diplomas in Education and Site Design from the Permaculture Institute of North America.
In 2006 she co-originated the Bloomington Permaculture Guild. In 2008, she began working with Permaculture Design Magazine (formerly The Permaculture Activist) and began Sheltering Hills Design, LLC. She presented at both North American Permaculture Convergences (as well as serving on the 2016 core organizing team); co-originated the Great Rivers and Lakes Permaculture Institute, and serves on the diploma committee for the Permaculture Institute of North America. She also sits on advisory committees for Permaganic (farm certification for permaculture-based farms) and Cambia (a regenerative system of almond-farming based in California).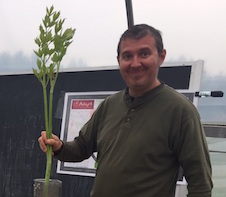 Milton Dixon is an permaculturist, forager, educator, and and all around computer savvy guy. Having relocated to Ann Arbor from urban Chicago he is syncing with the rhythms of permaculture in his new location. You can read about his latest projects at Permaculture Productions. He has taken a PDC with Midwest Permaculture, a teacher training course with David Jacke, and besides working with the GLPDC, he has taught PDCs with Midwest Permaculture, The Permaculture Project , and a two year Educators PDC co-designed with Jesse Tack. He is a farm consultant for Polliwog Farm and co-manager at the emergent The Cooperative at Dawn Farm.
William Faith Shortly after completing a permaculture design course at the Ecovillage Training Center at The Farm in Summertown, TN in 2006, William co-founded Ars Terra, a sustainable homestead project in Palmdale, CA, where he taught several permaculture courses and workshops before moving to Chicago, where he co-founded the Chicagoland Permaculture Guild in 2012, and completed an advanced permaculture design course at Kinstone Academy of Applied Permaculture in Fountain City, WI in 2014. In 2015, he completed an advanced permaculture teacher training at Kinstone, became board president of the Great Rivers and Lakes Permaculture Institute, co-facilitated the first ever vegan PDC in the U.S. at Wild Earth Farm & Sanctuary in Irvine, KY and also launched Genius Loci Permaculture, a full-service Design, Build and Education firm. In 2016, he began work toward the Permaculture Diploma in Education through the Permaculture Institute of North America (expected to complete in 2018), as well as co-facilitating the first ever permaculture design course in Chicago city limits, as well as another vegan PDC in Kentucky. 2017 brings more courses, more education and more design and implementation.
William regularly gives presentations on permaculture at libraries, colleges and universities, eco/green fairs and festivals and private events, including several radio interviews on the subject.