Description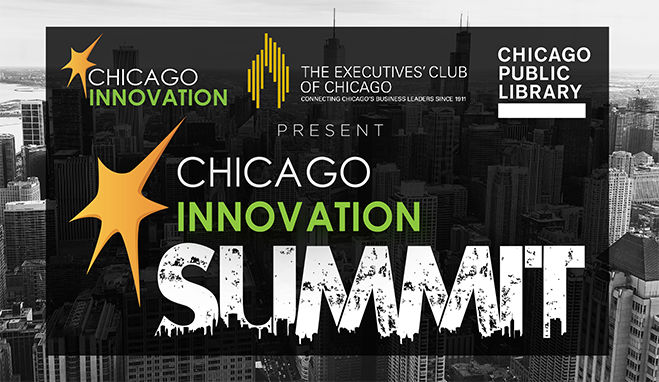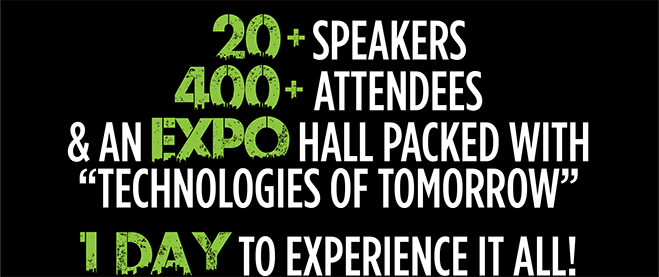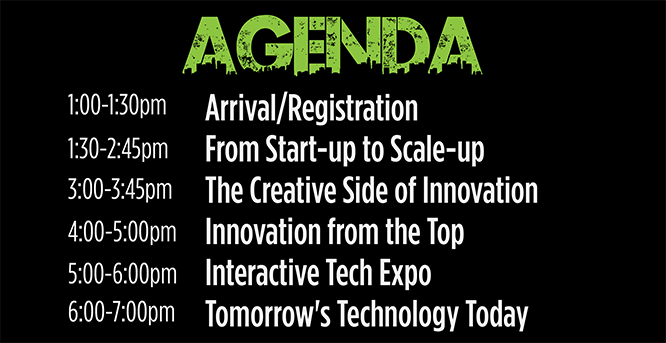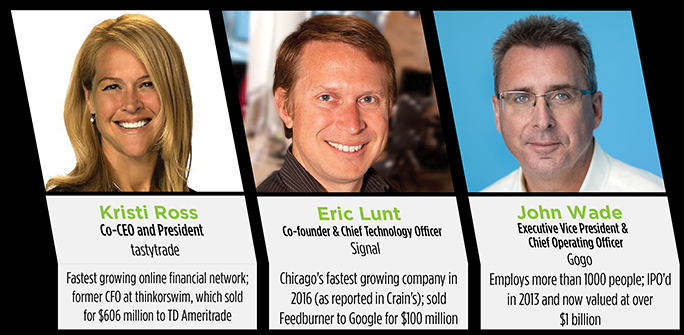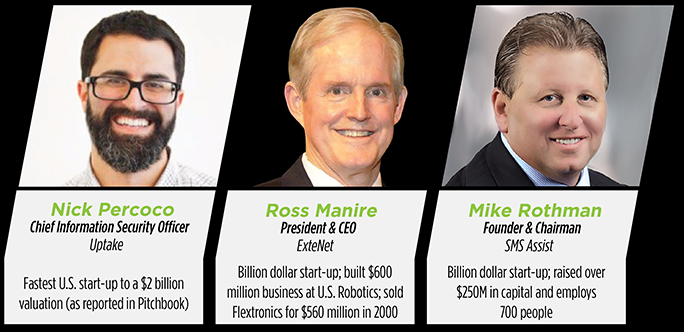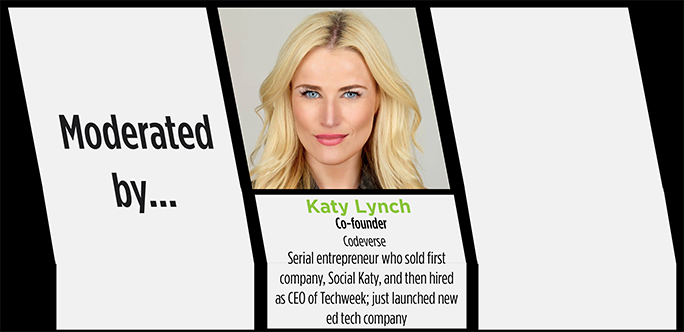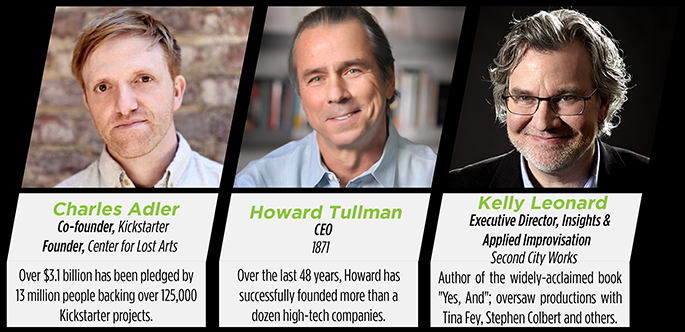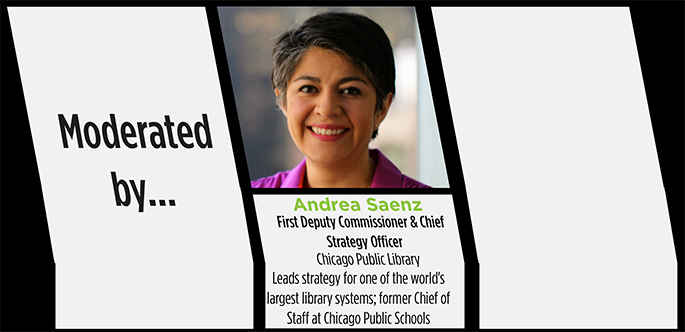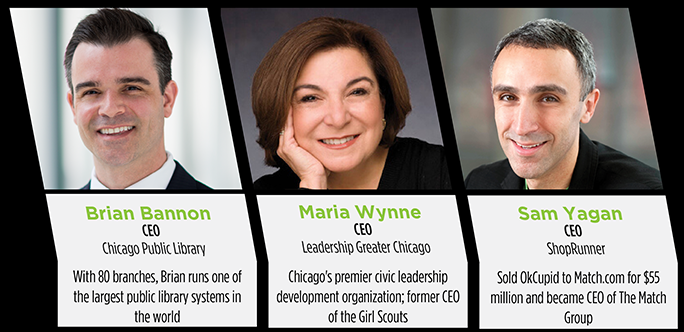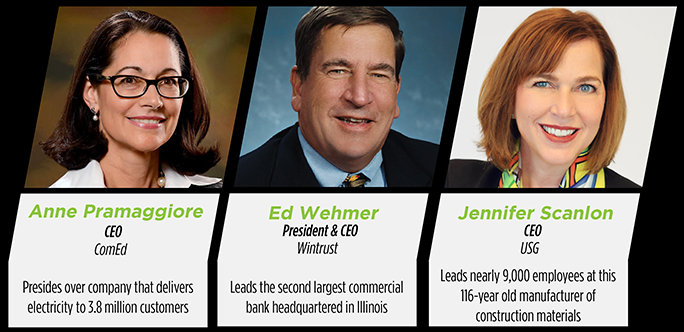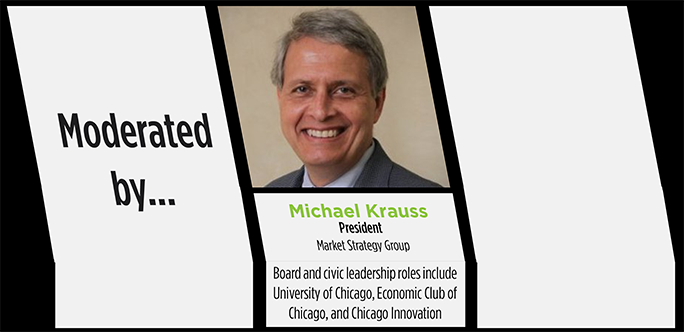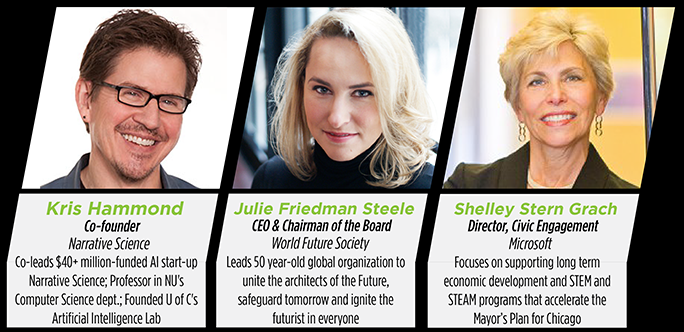 Charles Adler
Charles Adler is a social entrepreneur, Co-founder and former Head of Design at Kickstarter, the ground-breaking funding platform for creative projects. As a leading entrepreneur and designer, his interest lies in platforms that empower creatives to pursue their ideas with economic footing. In 2013, He was named one of the "Top 12 Most Disruptive Figures in Business" by Forbes Magazine. Charles is also the founder of the Center for Lost Arts, a new type of workshop and studio for creatives to explore and launch new ideas.
Brian Bannon
With nearly twenty years of experience developing and implementing innovative educational programs and leading large-scale operations that provide digital skills training, community-based learning, and educational advancement for children, families, and adults, Brian Bannon is a recognized leader in the government and nonprofit sectors, and has developed cross sector recognition as an innovator. Since 2012, Brian has served as commissioner and chief executive officer of the Chicago Public Library (CPL), one of the largest public library systems in the world. Over his tenure, Bannon has built an executive team that has dramatically changed the library's organizational direction and brought design thinking—specifically human-centered design—and experimentation front and center to the CPL's programming and operations.
Julie Friedman Steele
Julie is a social entrepreneur and futurist, with a background in entertainment, science, technology and structured finance. She is the Board Chair and the driving force behind the World Future Society, a 50 year-old global organization which unites the architects of the Future and exists to guard tomorrow and ignite the futurist in everyone. Intel recently featured her on America's Greatest Makers in their new online series for her work as CEO and Founder of The 3D Printer Experience, working to realize the vision that digital manufacturing will change the world. Julie has been named by The Chicago Tribune as a top 100 innovator in the City. She's garnered national and international media attention appearing in over 20 countries in print, radio, and television including The Today Show, Time Magazine, and a profile in Entrepreneur Magazine.
Kris Hammond
Dr. Hammond is a Professor of Computer Science at Northwestern University as well as co-founder and Chief Scientist of Narrative Science, an Artificial Intelligence company focused on the generation of natural language narratives based on data and advanced analytics. Prior to Northwestern, Kris founded the University of Chicago's Artificial Intelligence Laboratory. His academic focus is on artificial intelligence, machine-generated content and context-driven information systems. This year, he has also taken on the role of faculty lead for Northwestern's CS Plus X initiative, aimed at amplifying the impact of Computer Science in other fields. He recently sat on a United Nations policy committee run by the United Nations Institute for Disarmament Research (UNIDIR) focused on the regulation of autonomous lethal weapons.
Michael Krauss
Michael Krauss is a veteran strategy consultant, business advisor and organizational coach with over 30 years of professional experience helping organizations adapt to emerging trends. His company, Market Strategy Group serves global organizations, mid-size businesses and new ventures assisting clients in creating and implementing strategies to achieve profitable growth. Michael speaks and writes frequently on business, technology and marketing issues. He serves as the C-level Columnist for Marketing News, the publication of the American Marketing Association. He is past president of the Business Marketing Association and a former business columnist for the Chicago SunTimes. He serves as co-chair of the Mayor's Council of Technology Advisors and on the advisory board of the Polsky Center for Entrepreneurship at the University of Chicago Booth School of Business.
Kelly Leonard
Kelly Leonard is the Executive Director of Insights and Applied Improvisation at Second City Works, overseeing the Behavioral Science and Improvisation Initiative with the Center for Decision Research at the University of Chicago's Booth School of Business. His book, "Yes, And," was published to critical acclaim by HarperCollins. Kelly has spoken at Aspen Ideas Festival, Microsoft and TEDxBroadway and hosts the podcast "Getting to Yes, And" for WGN and Second City. For over twenty years, he oversaw Second City's live theatrical divisions working with such talent as Tina Fey, Stephen Colbert, Amy Poehler, Seth Meyers, Keegan Michael Key and others.
Eric Lunt
Eric is the Chief Technology Officer of Signal. Prior to co-founding Signal, Eric was co-founder and CTO of FeedBurner, which Google acquired in 2007. After the acquisition, Eric remained at Google in a senior technology role. Prior to FeedBurner, Eric co-founded and served as CTO at Spyonit.com (acquired by 724 Solutions), served as lead technical architect at Digital Knowledge Assets (creators of the collaborative personal publishing software "sceneServer"), and helped to lead the application architecture team in Accenture's next generation technology group known as "Project Eagle." Eric graduated from Princeton University with a B.S.E. in Mechanical Engineering and a Certificate in Applied Computational Mathematics. Eric was recognized as one of Crain's Tech 25 for his contributions to drive technology growth in Chicago.
Katy Lynch
Katy Lynch is the Co-founder and CMO at Codeverse, the world's first full interactive coding school and educational tech platform for kids that was founded on the mission to teach one billion children to code.Prior to Codeverse, Katy was the CEO of Techweek, the nation's largest traveling technology festival, as well as the President and Co-founder of SocialKaty, a full service social media marketing agency. In 2014, SocialKaty was acquired by award-winning digital agency, Manifest. Katy has appeared on FOX, NBC, Inc, Huffington Post, and Today.com, amongst others. Follow her on Twitter @thekatylynch.
Ross W. Manire
Ross Manire brings more than 30 years of business management, finance and leadership experience to the industry. Prior to founding ExteNet Systems, Manire was President, Enclosure Systems Division of Flextronics International, Ltd., a multi-billion dollar electronics manufacturing services company. Manire came to Flextronics through the company's acquisition of Chatham Technologies, Inc., where he was Chief Executive Officer.
Before joining Chatham, Mr. Manire was Senior Vice President of 3Com Corporation's $1 billion Carrier Systems Division. Prior to his position with 3Com, he led the dramatic expansion of U.S. Robotics' Network Systems Division, which he founded to capitalize on the growing demand for Internet access in the enterprise. Under Manire's leadership, the division grew from its founding to $600 million in fewer than four years.
Nick Percoco
Nick Percoco is the Chief Information Security Officer at Uptake. Mostly recently, he served as the vice president at Rapid7, a publicly held security data-analytics company. He co-founded the "I Am The Cavalry" movement, a highly regarded grassroots hacker organization that focuses on the intersection of computer security intersect, public safety, and human life. He also founded SpiderLabs, the ethical-hacking test lab that contributed to growth of Trustwave, the information security company. Nick is the creator of THOTCON, a growing annual Chicago hacking conference and has served as a media spokesperson on CNN, Fox News, CNET, and Forbes.
Anne Pramaggiore
Anne Pramaggiore is president and CEO of ComEd, an electric utility company delivering electricity to 3.8 million customers in Chicago and Northern Illinois. Pramaggiore joined ComEd in 1998 to work on the company's transition to competitive energy markets under the Illinois Consumer Choice Law of 1997. In her role as ComEd's lead lawyer and as head of Regulatory Policy, she led major policy work around the restructuring of the Illinois electric industry.
Pramaggiore was promoted to her current position in February 2012. She is the first female to hold the post of president and CEO at the electric utility. Pramaggiore serves as a board member of Chicago Federal Reserve Board, Motorola Solutions, Inc., Babcock and Wilcox Enterprises and several civic and community organizations.
Kristi Ross
Kristi Ross is the co-CEO and President of dough, Inc, a newly formed company which includes tastytrade, the fastest growing online financial network and dough, a financial technology content aggregator. Previously, Ms. Ross was the CFO of thinkorswim where she led numerous mergers, acquisitions and integration. Thinkorswim was sold to TD Ameritrade for $750M in 2009. Prior to that Ms. Ross was CFO of Automated Trading Desk Specialists, a stock specialist on the Chicago Stock Exchange (CHX). Ms. Ross started her career in public accounting, specializing in financial services industry clientele including individual traders, proprietary, market makers, specialists, discount brokerage and advisory firms. She is also a certified public accountant and has been in and around the trading business for more than 20 years.
Michael Rothman
Michael Rothman has over 25 years of experience in the industrial service sector and 10 years in the retail services industry. Mr. Rothman has served as chairman and CEO of SMS Assist, L.L.C. since its startup in 2003.
Mr. Rothman transformed the business from a traditional brick and mortar service company into an advanced technology company whose mobile and cloud-based facilities maintenance platform manages over 28,000 affiliated providers to service a nationwide roster of Fortune 500 retail and industrial clients representing over 50,000 locations. SMS Assist's proprietary technology provides vendor management, logistics planning, real-time order tracking, predictive modeling and electronic invoicing to deliver on-time, best-in-class service to every location, every time. A leader in facilities management, SMS Assist and its affiliated providers execute millions of services annually while delivering significant cost savings to their clients.
Andrea Sáenz
Andrea Sáenz serves as First Deputy Commissioner & Chief Strategy Officer for Chicago Public Library, a system of 80 neighborhood libraries, where she leads strategy, service design, program development and evaluation. Previously, Andrea served as chief of staff at Chicago Public Schools, policy advisor for career and technical education at the US Department of Education, and executive director of HACE, a national organization working to increase Latinos' success in professional careers. Andrea earned a Master of Public Administration from the Fels Institute of Government at the University of Pennsylvania and BA in Latin American Studies from Scripps College. She is active in Chicago's civic life through volunteer and board service with the Albert Pick Jr. Fund, Blair Thomas & Company, the James Dyson Foundation, and as chairman of Instituto del Progreso Latino.
Jennifer Scanlon
Jennifer F. Scanlon is President and Chief Executive Office, USG Corporation. She was elected Chief Executive Officer in September 2016. Scanlon's previous roles with USG include President, International; President, L&W Supply Corporation; Chief Information Officer and Chairman of the Board for USG Boral Building Products. She has led the company through some of its most significant strategic moves in recent history, including establishing the USG Boral Building Products joint venture and the divestiture of L&W Supply Corporation. Scanlon serves on the boards of the Chicago Council of Global Affairs and of SHORE Community Services, Inc. She is a member of the Economic Club of Chicago, The Chicago Network and the Executives' Club of Chicago.
Shelley Stern Grach
Shelley Stern Grach is the Director –Civic Engagement for the Technology and Corporate Responsibility (TCR) group at Microsoft Corporation. Based in Chicago, Shelley focuses on supporting long term economic development and STEM and STEAM programs that accelerate the Mayor's Plan for Chicago. Stern Grach focuses on the intersection between open data for citizens, community digital skills and the utilization of MS Philanthropies resources, and creating the pipeline for STEM skills and careers for students and entrepreneurs. In addition to Chicago, she leads Civic Engagement programs in the Detroit metropolitan area. She is a past Commissioner for the State of Illinois Workforce Board and has served on Governor Rauner's Advisory Board on Workforce and Talent.
Howard Tullman
Howard A. Tullman is the CEO of 1871 – where digital startups get their start and the General Managing Partner of G2T3V, LLC and of Chicago High Tech Investment Partners. He is a member of the National Council on Innovation and Entrepreneurship (NACIE); Mayor Emanuel's Chicago NEXT and Cultural Affairs Councils; the Innovate Illinois Advisory and Arts Councils; a member of President Preckwinkle's New Media Council; an adjunct professor at Kellogg; and an advisor to many start-ups. He is the former Chairman and CEO of Tribeca Flashpoint College and Kendall College. Over the last 45 years, he has successfully founded more than a dozen high-tech companies.
John Wade
John Wade is Gogo's executive vice president and chief operating officer. He is responsible for Gogo's operations, quality control, commercial airline account management and commercial sales. Wade has more than 30 years of experience in the aviation industry including numerous leadership positions in the avionics and in-flight communications industry. Prior to his current role, he served as the general manager of Gogo's business aviation division where he built the division into a market leader. Before joining Gogo, John served as the CTO at OnAir and also worked at Tenzing and GEC Marconi on their IFE and IFC products. John received a First Class B Engineering Honors Degree in Electronic Engineering from the University of Brighton, U.K.
Ed Wehmer
Ed Wehmer is the Founder, president and chief executive officer of Wintrust Financial Corporation, a financial services holding company with banking assets of more than $20 billion and wealth management assets in excess of $19 billion. Banking has been the primary focus of Ed's career, beginning at the accounting firm Ernst & Young, LLP, where he specialized in the banking field focusing mainly in the area of bank mergers and acquisitions for seven years. After leaving Ernst & Young, Ed was senior vice president and chief financial officer of River Forest Bancorp, a $4 billion banking holding company in Chicago. While there, he was also president of the firm's largest subsidiary, Lincoln National Bank, in Chicago.
Maria Wynne
Maria Wynne has led national sales and marketing organizations as a Vice President and General Manager for U.S. leading brands, Microsoft and Xerox. Prior to joining LGC in June of 2014, Wynne served as chief executive officer for Girl Scouts of Greater Chicago and Northwest Indiana. She has been recognized as one of Today's Chicago Woman magazine's 100 Women of Influence (2013) and as one of 100 Women Making a Difference (2011). Most recently, she was recognized with the 2016 Women of Influence Award by Chicago Business Journal.
Sam Yagan
Sam Yagan joined ShopRunner as the CEO in July 2016. He also serves as Vice-Chairman of Match Group, a position he assumed after serving as the company's Chief Executive Officer and leading it through a period of explosive growth that culminated in its IPO. He has co-founded several companies, including SparkNotes, eDonkey, OkCupid, Techstars Chicago, and, Firestarter Fund, & Corazon Capital. Outside of work, Sam's primary passion is working with early-stage entrepreneurs. In 2009, he co-founded Excelerate Labs (now TechStars Chicago), a leading start-up accelerator, and founded Corazon Capital, a small angel fund. Sam has been named to TIME Magazine's "100 Most Influential People in the World".