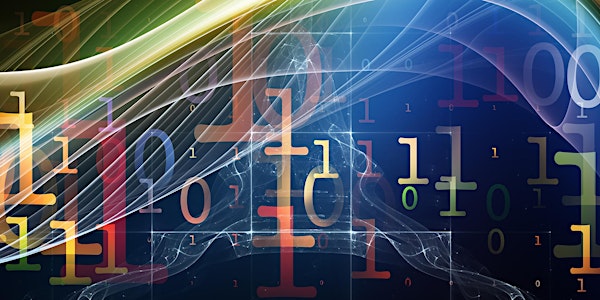 2017 CERT Insider Threat Symposium
Location
NRECA Conference Center
4301 Wilson Blvd.
Arlington, VA 22203
Sales Have Ended
Registrations are closed
Description
The annual CERT Insider Threat Symposium is designed to assist government, law enforcement, industry, and academia in recognizing and mitigating the threat posed by insiders.
May 4, 2017 - Open Session for US Government, Industry, Law Enforcement, Academia

Location:
NRECA Conference Center
4301 Wilson Blvd.
Arlington, VA 22203
Event Agenda:
9:00 – 9:20: Welcome/Introduction/CERT Update
Mr. Randall Trzeciak, Director – CERT Insider Threat Center
9:20 – 10:00: Community Updates

An Update from the National Insider Threat Task Force (NITTF)
Mr. Robert Rohrer, Deputy Director – NITTF
An Update from the Office of the Under Secretary of Defense for Intelligence (OUSDI)
Don Hopkins, Senior Security Specialist, Insider Threat Program Management Office (PMO) for the Security Policy and Oversight Division (SPOD)
10:00 – 10:45: Foreign Espionage, Social Media, and the Unwitting Insider Threat
Mr. William "Bill" Britt, Cyber Threat Intelligence/Strategic Counterintelligence Analyst – Northrop Grumman Corporation

Ms. Amy Katru, Insider Threat and Counterintelligence Analyst – Northrop Grumman Corporation
10:45 – 11:00: Morning Break
11:00 – 12:00: Keynote Panel – Landscape of Insider Threat Challenges for Government and Private Sector
Moderated by Summer Fowler, Technical Director – CERT
Mr. James Trainor, former AD of the FBI Cyber Division; Senior Vice President – Aon Risk Solutions

Brigadier General (Ret.) Gregory Touhill, first Federal CISO of the United States

Michael Johnson, former CIO of US Dept. of Energy; CISO – Capital One
12:00 – 1:00: Lunch Break
1:00 – 1:45: Keynote Speaker: How to Sell Your Program to the Board/Senior Management
The Honorable Tom Ridge, former Secretary of DHS and Governor of Pennsylvania; Chairman – Ridge Global
1:45 – 2:45: Panel – A Behavioral Sciences Approach to Insider Threat Mitigation
Moderated by Mr. Michael Theis, Research Lead - CERT Insider Threat Center
Dr. Robert Gallagher, Senior Behavioral Advisor - DoD Insider Threat Management and Analysis Center

Dr. Michael Gelles, Managing Director – Deloitte Consulting LLP

Mr. Jerry Hanley, Chief Privacy Officer – Department of Energy

Dr. Kimberly Witzcak, Psychologist – National Security Agency
2:45 – 3:00: Afternoon Break
3:00 – 3:30: Insider Threat Program Governance
Mr. Homayun Yaqub, Executive Director – Global Security & Investigations, JPMorgan Chase & Co.
3:30 – 4:00: Insider Threat Mitigation: Protecting the Human Point
Mr. Michael Crouse, Senior Director Business Solutions - Forcepoint
4:00 – 4:30: The Role of Human Resource Management in Countering the Threat from Within
Dr. David BaMaung, Researcher - Organized Crime and Counter Terrorism Unit of Police Scotland
4:30 – 5:00: Insider Threat Identification & Prediction Through User and Entity Behavior Analytics (UEBA)
Ms. Jennifer Urgilez, Student (MSISPM), Heinz College Carnegie Mellon University

Mr. Adrian Piergallini, Student (MSISPM), Heinz College Carnegie Mellon University

Mr. Daniel Suryanata, Student (MSISPM), Heinz College Carnegie Mellon University

Mr. Eidan Aleidan, Student (MSISPM), Heinz College Carnegie Mellon University

Mr. Ernesto Rodriguez Collazos, Student (MSISPM), Heinz College Carnegie Mellon University
5:00: Closing Remarks
Mr. Randall Trzeciak, Director – CERT Insider Threat Center
About the CERT Insider Threat Center:
The Insider Threat Center at CERT, part of the Software Engineering Institute at Carnegie Mellon University, has been researching insider threats since 2001. As a Federally Funded Research and Development Center (FFRDC), we have been a trusted broker for the DoD, US Government, Law Enforcement, and Academia, providing objective advice on insider threat identification and mitigation. Our mission is to develop and transition socio-technical solutions to mitigate the threat posed by trusted insiders. www.cert.org/insider-threat