Description
The CBMC GOLF CHALLENGE is a fun way to raise funds for the ministry of CBMC (Christian Business Men's Connection) Indiana. The money raised will be used to share the love of Christ with those in the business community, and help them grow into spiritual leaders.
One of today's greatest mission fields is the business community. The workplace is made up of men and women from different backgrounds, countries, generations, religions, ethnicities, etc., all rubbing shoulders day after day. In spite of this diversity, these people all have one thing in common… without Christ they are lost for eternity. That's why CBMC is committed to having an eternal impact in and through the business community.
How does the CBMC GOLF CHALLENGE work?
It's simple! Each CBMC golfer has picked a day and location to play golf. Then they challenged friends, like you, to sponsor them on behalf of CBMC-Indiana.
Now it's your turn
You can sponsor a golfer by...
clicking on the "Register" tab
choosing the golfer you want to sponsor
entering the amount of your donation
Thank you for sponsoring a golfer!
Your donation to the CBMC GOLF CHALLENGE will make a difference for Christ in the business community!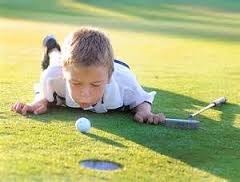 Date and Time
Location
Refund Policy