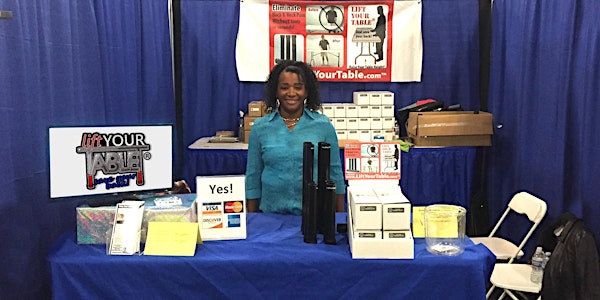 2017 CAMEO Member Meeting
Date and time
Wednesday, June 7, 2017 · 8:30am - 5pm PDT
Location
Sacramento Grand Sheraton 1230 J Street Sacramento, CA 95814
Refund Policy
Contact the organizer to request a refund.
Description
We've heard over and over again that one of the biggest needs of your clients is a lack of understanding of their businesses' financials. And like everything else, technology is changing many elements of coaching including branding, business planning, and of course financial education. In our morning session, members who are addressing these changes in innovative ways will explain their solutions. We'll look at their evolution over time, how their attitudes have changed, the outcomes of their program, how they use technology, and how they are leveraging platforms to help their clients. Business assistance providers will learn about new tool and methods of teaching and lenders will learn some new strategies to ensure their clients are successful borrowers.
After our morning session, we will celebrate our Faces of Entrepreneurship Award winners (to be announced next week) and then send you off to your legislators to educate them on why the state should do more to support small and microbusinesses. Please make your own appointments for 2:15-4:00pm. Find contact information for your assembly member(s) and your senator. If you need help, contact Andrew Seko.
Rural members- plan to attend our annual Rural Dinner the night before, starting at 6:00pm (location tbd). Enjoy our special time to connect and enjoy great food and drink.
Header photo is Bethany Smith of B Team Solutions, one of 2016's Faces of Entrepreneurship.
About the organizer
CAMEO's mission is to grow a healthy, vibrant, thriving environment for all entrepreneurs and start-up businesses by advancing the work of our statewide member network. Our vision is to create economic opportunity for all entrepreneurs, to build wealth and strong California communities. Our member organizations provide entrepreneurs with small and micro-business financing such as loans and credit, technical assistance and business management training. CAMEO members annually serve 15,000 very small businesses with training, business and credit assistance and loans. These firms – largely start-ups with less than five employees – support or create 35,000 new jobs in California. These very small businesses create a total of $1billion in economic activity. Federal taxes paid increased 35% over a five-year period. Local small businesses have a multiplier effect on their local economies that is twice that of big national chains.