2017 California CBC Delegation "19th Annual International Ball" - by Invita...
Description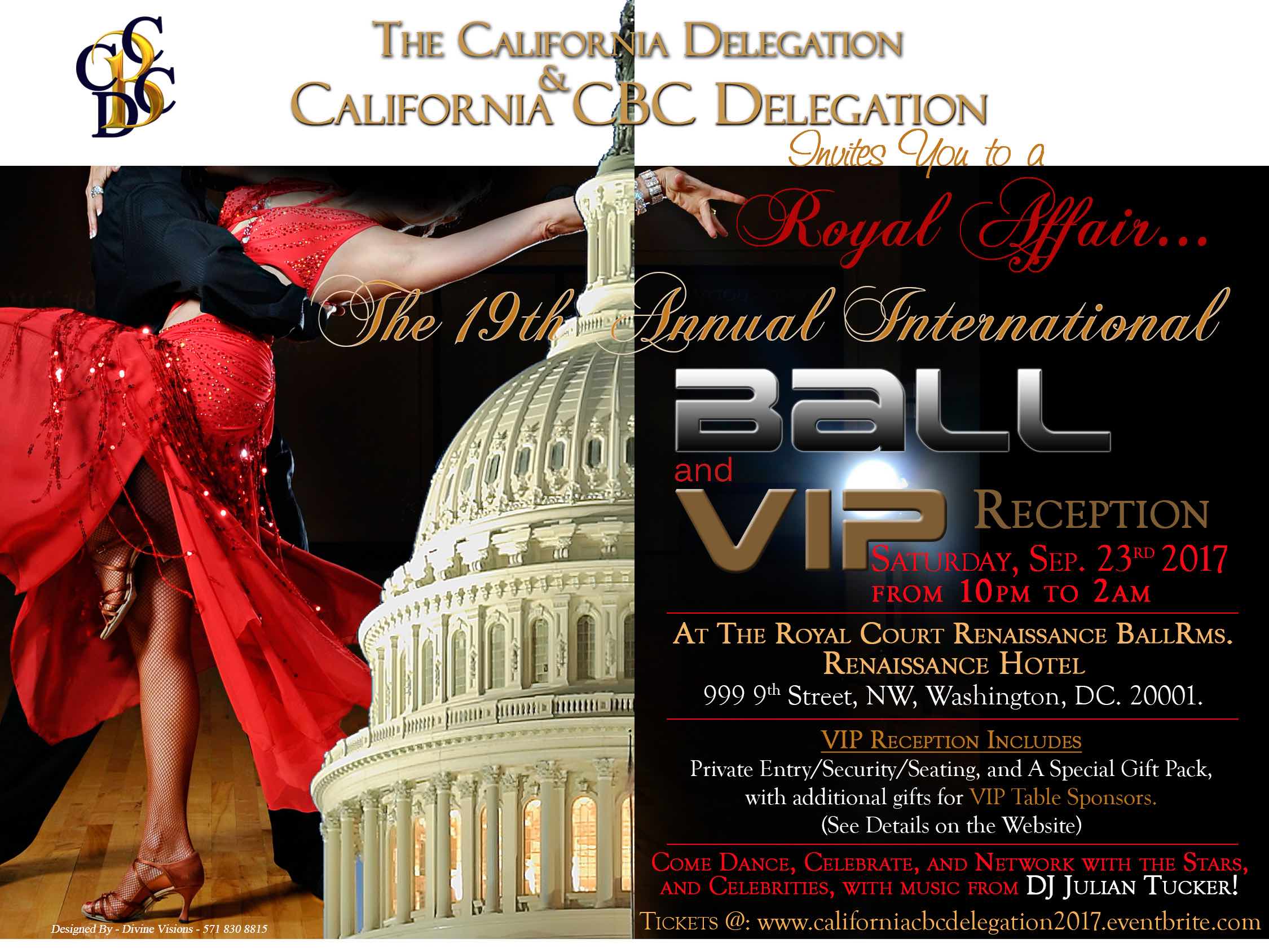 The Royal Affair, an Interantional Ball featuring the Black Caucus' most fabulous movers and shakers from celebrities to business professionals; international, government, corporate, and nonprofit leaders to the grown and sexy from across the nation--dancing to the lights and sounds of DJ Julian Tucker. An upscale event where heads turn adoring the sophisticated and debonair.
"California Knows How to Party!"
Many have tried to duplicate magical allure of the California CBC Delegation's annual International Ball and failed. The gala's success is due in part to the love poured into every aspect of the event by the organizing staff, and their desire to bring the best of California to the East Coast!
Lights! Camera! Action! The party is wherever the California Delegation is. Thank you for celebrating with us. We love you because you are our Family.
xo
The Califronia Delegation &
The California CBC Delegation