2017 Cal-Neva Chapter of the American Fisheries Society 51st Annual Meeting...
Description
Fisheries science is a complicated discipline, where we often have to consider fish, habitat, and the human dimension, to fully understand the dynamics of a system. In recent years, fisheries professionals have been faced with major challenges, including: extensive drought, climate change, invasive species, changes in the workforce, and a political climate of reduced budgets and uncertain support for environmental issues. To steer a successful course, we need innovative thinking and cross-disciplinary partnerships, based on lessons learned and new understanding. We also need to cultivate the next generation of fisheries leaders. This meeting will provide an opportunity to strengthen our communication, further the science, and learn from one another, in an effort to find the best path forward for the fishes, the science, and our profession.
-Laurie Earley, CalNeva AFS President-elect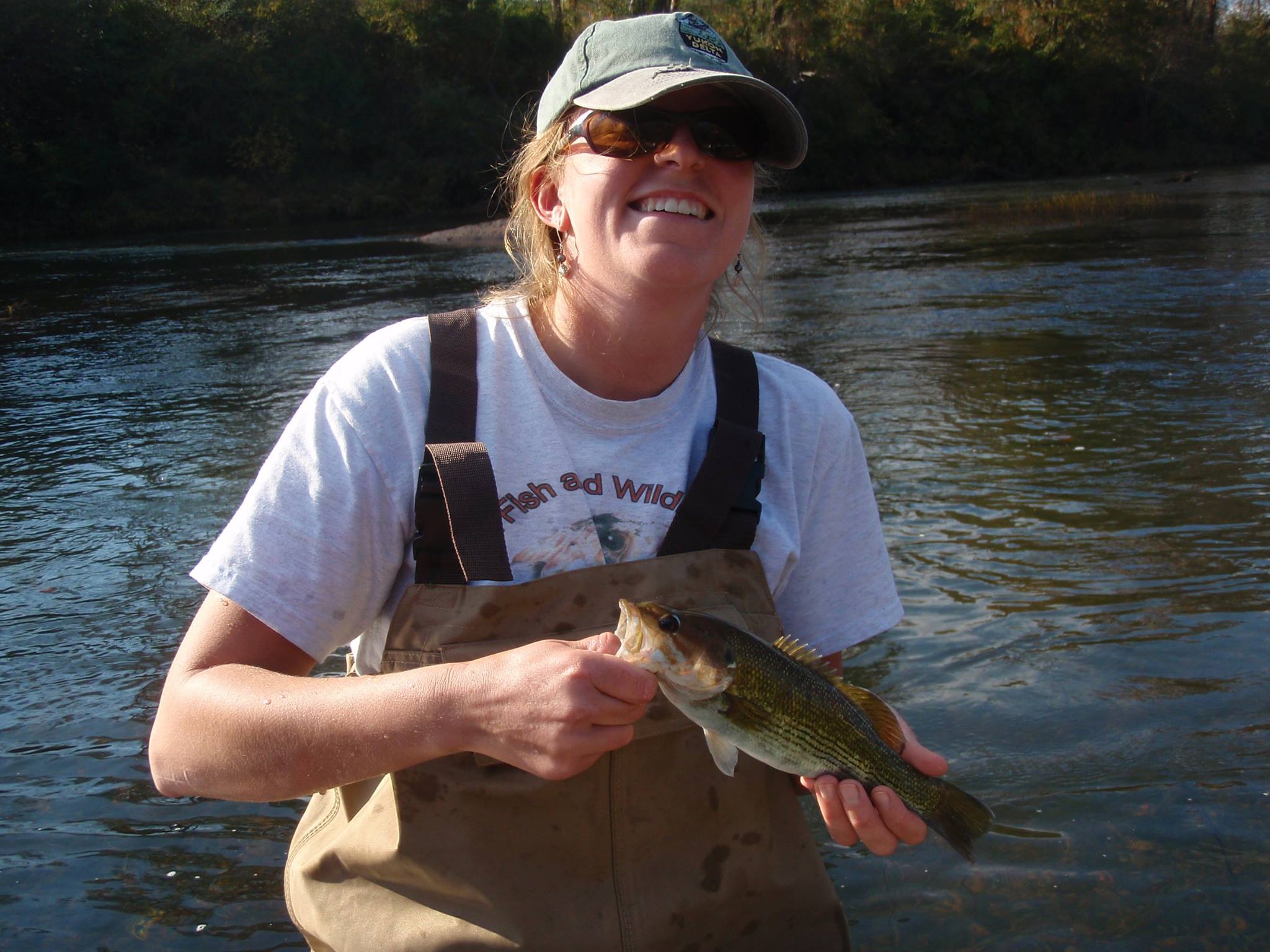 Please join us for the 51st Annual Meeting of the Cal-Neva AFS. We are currently soliciting for a wide range of symposia, contributed papers, and posters that reflect the diversity of our Chapter, the challenges that fisheries professional face, and any new or innovative approaches to research and monitoring the aquatic resources within the states of California and Nevada.
Call for Symposia: Proposals due January 27, 2017 (EXTENDED from January 14th)
Call for Contributed Papers and Posters: Abstracts due Febuary 25, 2017
Early-bird registration expires on February 25, 2017
Submit you abstract here: https://form.jotform.com/62898788301168
---
A brief description of the meeting is provided below, after the announcements. Fuller details, including a tentative schedule of oral presentations can be found here and on the AFS California-Nevada Chapter website. Your attendance is very important to us, so please feel free to contact us if you need any additional information.
INFORMATION ON HOTEL RESERVATIONS AT RED LION HOTEL EUREKA:

Reserve your hotel room by calling the Red Lion at (707) 445-0844. Make sure to mention that you would like the $94/night rate reserved for CalNeva Meeting attendees. There are a limited number of rooms available at this discounted rate.
FURTHER DETAILS TO FOLLOW
PLENARY SPEAKERS
Dr. Jesse Trushenski: First Vice-President for AFS (national level) and Fish Pathologist Supervisor at IDFW's Eagle Fish Health Laboratory.
Dr. Cynthia Catton: Environmental Scientist with CDFW, Bodega Bay, CA.
Sean Gallagher: Senior Environmental Scientist with CDFW, Fort Bragg, CA.
Scott McBain: Fluvial Geomorphologist with McBain Associates.
Wendy Poppy George: Anthropologist and board member on the Klamath River Renewal Corporation.
TECHNICAL SESSIONS AND SYMPOSIA -- Student symposium (student research), conservation of imperiled non-game fish, steelhead restoration, otolith chemistry, ecohydrology, modeling, aquaculture, altered flow regimes and agriculture, and blowing stuff up in the bay.
FEATURING CalNeva Chapter's very own Santa Cruz-Monterey Bay Area Student Subunit special forum: "Diverse Perspectives in an Era of Political and Environmental Change"
DAILY SCHEDULE
Wednesday, April 5 (Note: Time subject to change as we get more details) at the Red Lion Hotel
8:00am to 5:00pm: Registration.


8:00am to 5:00pm: Continuing Education: Applied eDNA Techniques, Fish Passage and Screening, and PIT-Tagging [Oregon RFID]
8:00am to 5:00pm: Field Trips (TBD)


5:30pm to 7:30pm: Poster Session, Trade Show, and Welcome Social


7:30pm to 10:00pm: Student Social (evening)
Thursday, April 6 (Note: Time subject to change as we get more details)
8:00am to 11:30am: Plenary Session (@ The Sequoia Center)

11:30am to 1:00pm: Cal-Neva Chapter Business meeting *reservations required* (@ The Sequoia Center)

1:15 pm to 5:00pm: Technical Sessions and Student Symposium (@ The Red Lion and The Sequoia Center)

5:00pm to 11:00pm: Banquet and Awards (@ The Sequoia Center)

Friday, April 7 (Note: Time subject to change as we get more details)
7:00am to 8:00am: Spawning Run

8:00 AM to 11:40am and 1:40 PM to 5:00pm: Technical Sessions

11:45am to 1:30pm: Student Mentor Lunch
REGISTRATION INFORMATION
All attendees and guests must register. Please note that the Cal-Neva Chapter does not waive registration fees for symposium, oral and poster presenters.
Registration for the full event includes one banquet ticket and two beverage tickets for the Wednesday and Thursday evening socials.
Alternate Registration Payment Options
Registrations will be accepted through Eventbrite only. Alternate registration payment options are now available for those who will be paying by check or restricted credit cards. In addition, we will also accept payment at the door. Please select your payment options in Eventbrite.
Checks: Write your Eventbrite Order Number on the check, or enclose a copy of your Eventbrite receipt, and send to:

Cal-Neva Chapter AFS,

P.O. Box 72653,

Davis, CA 92653.
Mailed payments must be postmarked on or before April 7, 2017. Checks will also be accepted at the door.
Paying off-line by credit card available

Purchase order and invoiced registrations is available
Please contact James Hobbs: hobbsja@gmail.com for other payment options.
Registration Cancellation Policy
Refunds will be issued based on the timing of the cancellation. Registration fees will be refunded in full if cancelled prior to the Early Registration deadline (February 10, 2017). The refund rate will be 50% after the Early Registration deadline through Monday, April 3, 2017. Thereafter, no refunds will be permitted.
BEST STUDENT POSTER & ORAL PRESENTATION CONTEST
Student Symposium and Student Judging Program
This symposium gives graduate and undergraduate students in fisheries-related higher education programs an opportunity to describe their research to fellow students and non-student meeting attendees. The symposium comprises oral presentations covering a wide range of topics that are of general interest to fisheries professionals. Students are not only able to engage a broader audience, but also gain valuable experience preparing and delivering their scientific presentation.
Students with oral presentations in the Student Symposium (Thursday afternoon session) are competing for the "Best Student Paper Award". Students requesting involvement in the Oral Student Symposium will be so placed, and oral presentations will be judged during the half-day session that will occur prior to the Thursday evening Banquet.
Students presenting posters are competing for the "Best Student Poster Award"; 1st, 2nd, and 3rd place will be awarded for both oral presentations and posters. All student posters will be judged during the Poster/Trade Show Social on Wednesday evening. Volunteer judges will attend and score all oral presentations and posters, and winners of the awards will be announced at the Banquet.
We encourage all former students to support these awards by attending the oral presentations at the Student Symposium, and the Poster/Trade Show Social, and please consider assisting us with the judging; for more information or signing up for judging, email tomk@helixepi.com.. Judging forms will be available at the Student Symposium and the Poster/Trade Show Social, and at the registration desk.
First place: $150, second place: $125, and third place: $75 will be awarded in both categories. Judging will be conducted by the American Institute of Fishery Research Biologists (AIFRB) Northern California District.
Help Wanted: Volunteers to Help Judge Student Presentations
If you would like to help judge student presentations, please contact Tom Keegan at tomk@HelixEPI.com or 916-224-3656.
SPAWNING RUN (Pending)
AFS CalNeva TRAVEL GRANT
The AFS California Nevada Chapter (CalNeva) Travel Award provides monetary awards for deserving student or young professional applicants to support their attendance of conferences, annual meetings, or workshops.
Any member of the AFS who is active in fisheries, environmental sciences and management, or related aquatic disciplines is eligible to apply. Established CalNeva Executive Committee members will select up to two awardees. Selection is based on academic qualifications, professional service, reasons for travel, and activities that are supportive of mission and goals of AFS. Criteria for selection will differ to applicants that are AFS members of good standing, who are presenting their research, and establish financial need. Travel support of $500.00 will be made available to the successful applicant for the Cal-Neva Chapter Annual Meeting.
There are two parts to the application. The applicant fills out the Applicant Form (Part I) of the form. Part II of the application is a separate document and should be completed by the applicant's academic advisor or employer. The advisor/employer will need to send Part II of the form separately from the applicant. Both part I (professional form) and part II (employer form) of the completed application must be received no later than March 3, 2017 at 5:00pm PST. Note that part I and II of the application are separate documents. Limit all answers to the space provided. Additional material will not be considered in evaluating applicants. Please complete the form and email the form as an attachment to the Travel Grant Chair, Shawn Acuña, sacuna@mwdh2o.com.
Please contact Norm at norm.ponferrada@aecom.com for the application forms.
A NOTE TO POTENTIAL DONORS
Sturgeon Sponsors:
A contribution of $5,000 will provide the sponsor with:
o

Name in Pisces Newsletter, Proceedings, registration materials, program, and website

o

Acknowledgment during Plenary Session announcements

o

Banner space

o

Eight conference registrations, t-shirts, and banquet tickets

o

Table in the vendor space.
Salmon Sponsors:

A contribution of $2,500 will provide the sponsor with:
o

Name in Pisces Newsletter, Proceedings, registration materials, program, and website

o

Acknowledgment during Plenary Session announcements

o

Four conference registrations, t-shirts, and banquet tickets

o

Table in the vendor space
Sculpin Sponsors::
A contribution of $1,000 will provide the sponsor with:
o

Name in Pisces Newsletter, Proceedings, program, and website

o

Two conference registrations, t-shirts, and banquet tickets

o

Table in the vendor space
Pupfish Sponsors:
A contribution of $500 will provide the sponsor with:
o

Name in Proceedings, program, and website

o

One conference registration, t-shirt, and banquet ticket
Please contact our Fundraising Coordinator Maddelyn Harden directly at maddelyn.harden@gmail.com
FOR QUESTIONS REGARDING MORE INFORMATION: Norm Ponferrada: norm.ponferrada@aecom.com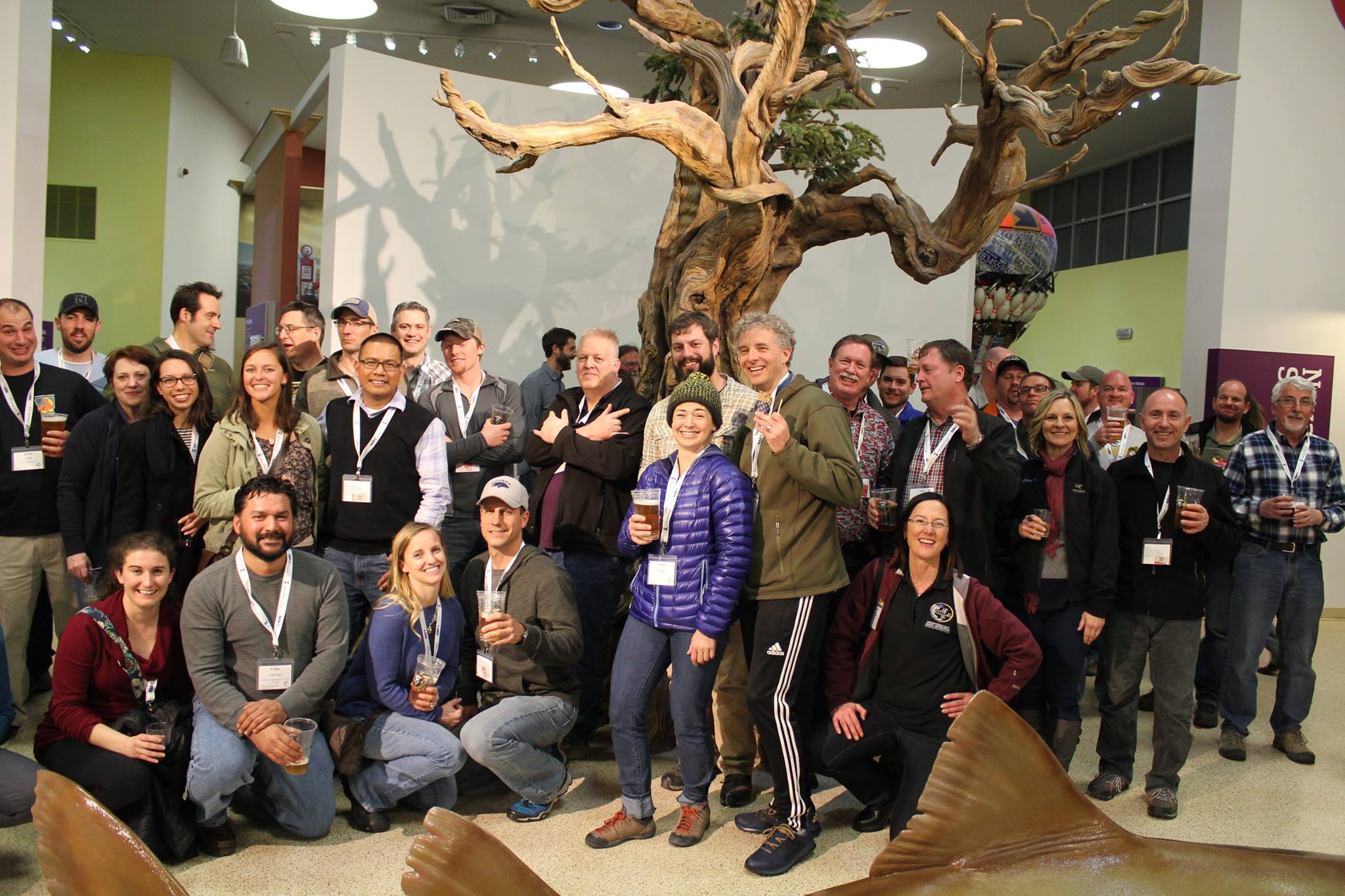 WE WOULD LIKE TO THANK OUR SPONSORS FOR THEIR CONTINUED SUPPORT: