Event Information
Location
Alloy26
100 South Commons
Suite 102
Pittsburgh, PA 15212
Description
Urban Innovation21 is hosting a seminar to provide information on all the ways to promote healthy habits and a healthy culture at the workplace. Attendees will hear from representatives of UPMC, FittPittsburgh, the American Heart Association and Roland Ford Productions.
Business owners will learn how to coach their employees to practice good habits as well as understand what health care options are available to small business owners and their employees.
For more information contact James Myers at jmyers@urbaninnovation21.org or Marteen Garay at mgaray@urbaninnovation21.org or call 412-281-0102.
Date & Time:
Tuesday, May 23rd at 6:00pm
Location:
Alloy26, 100 South Commons, Suite 102, Pittsburgh, PA 15212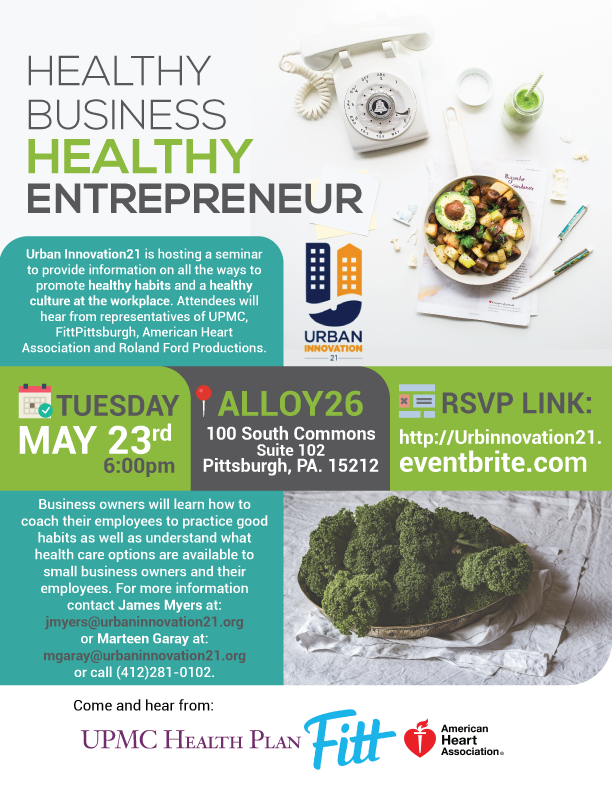 Date and Time
Location
Alloy26
100 South Commons
Suite 102
Pittsburgh, PA 15212