Description
8th Annual Solar Powered Building Man Festival!!!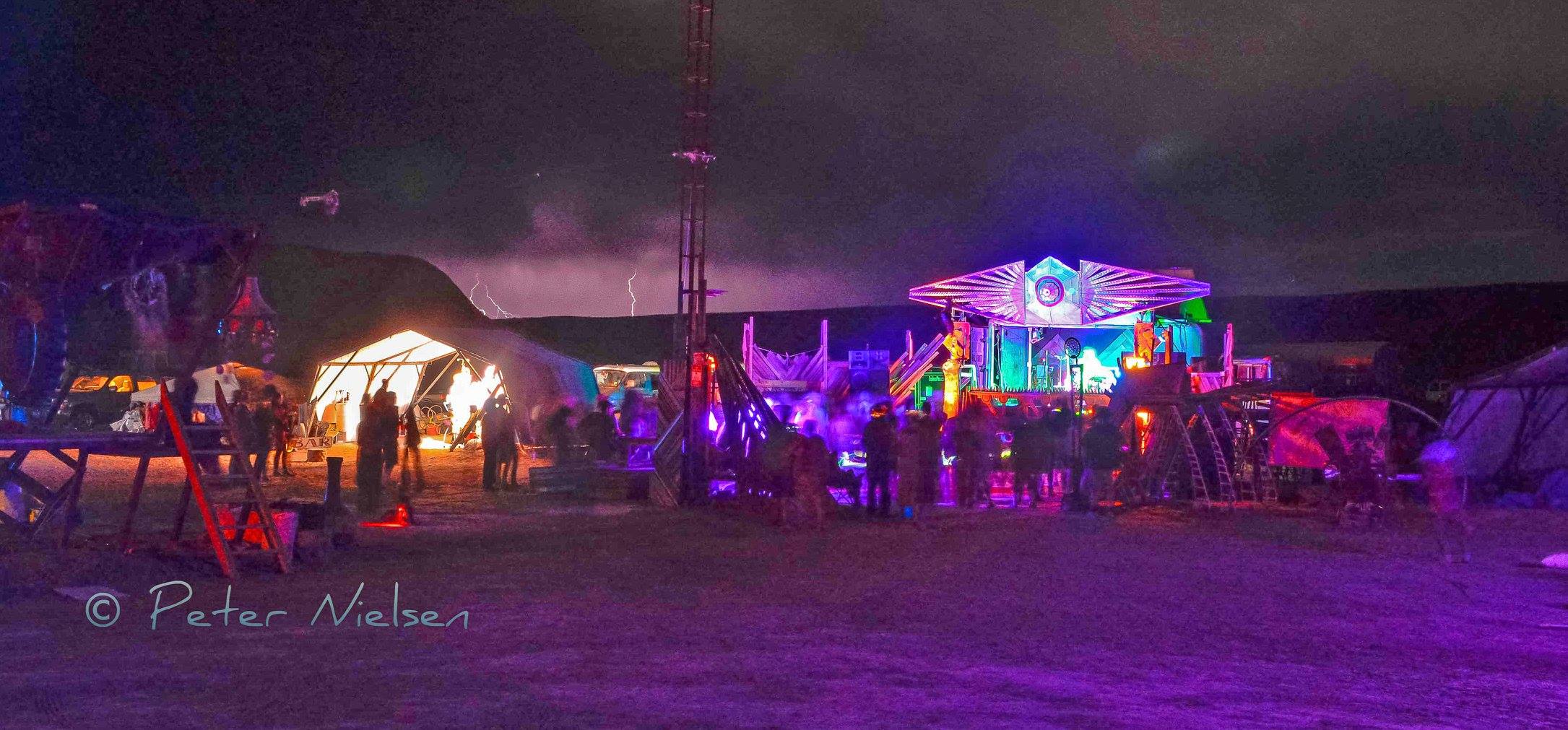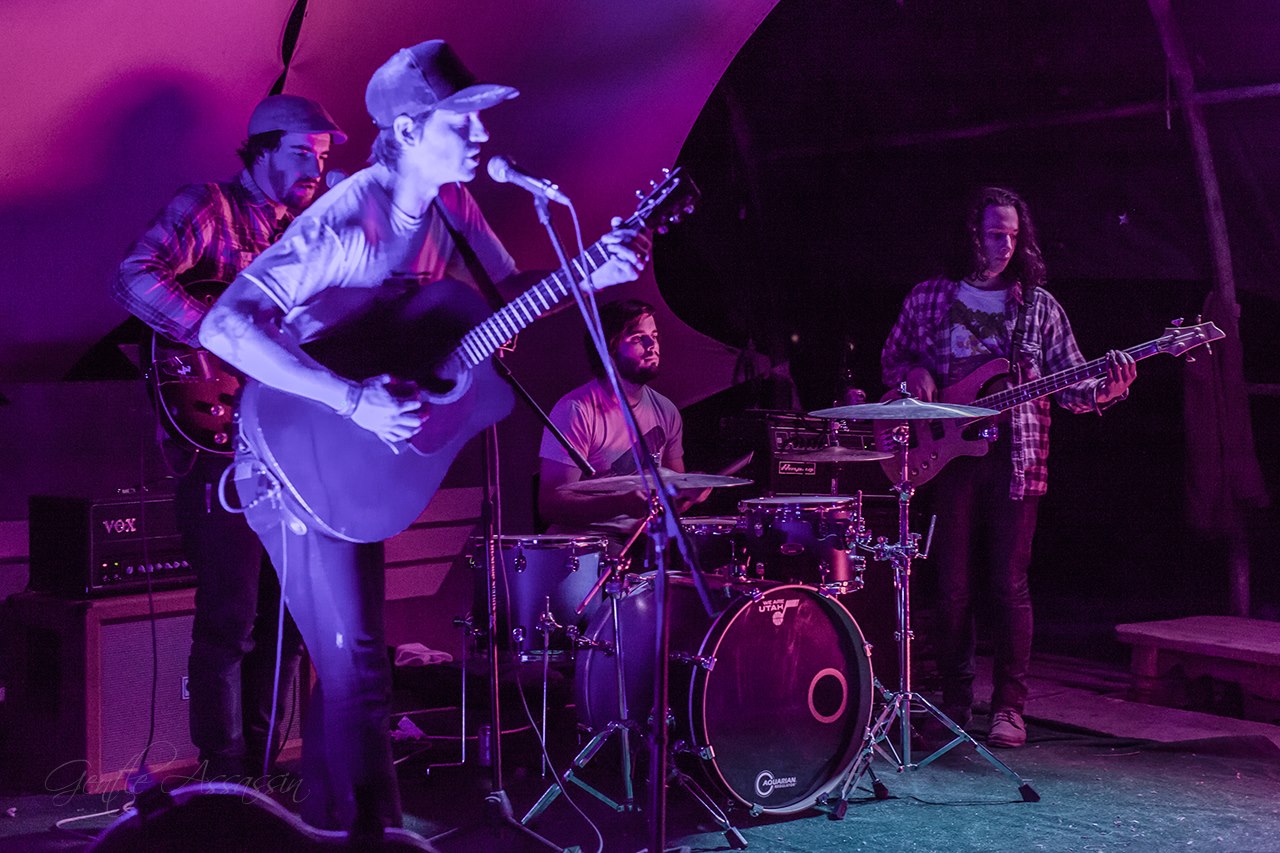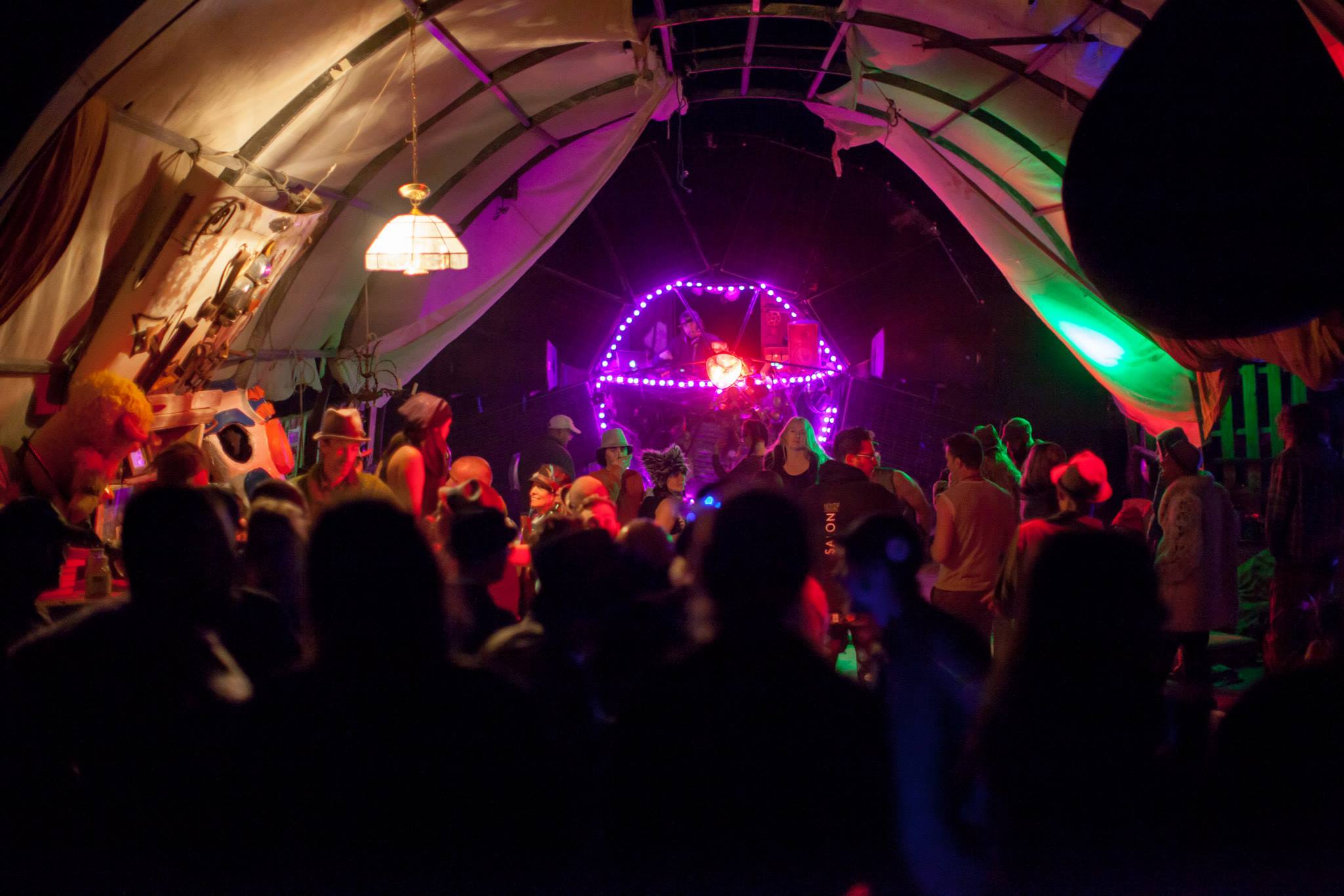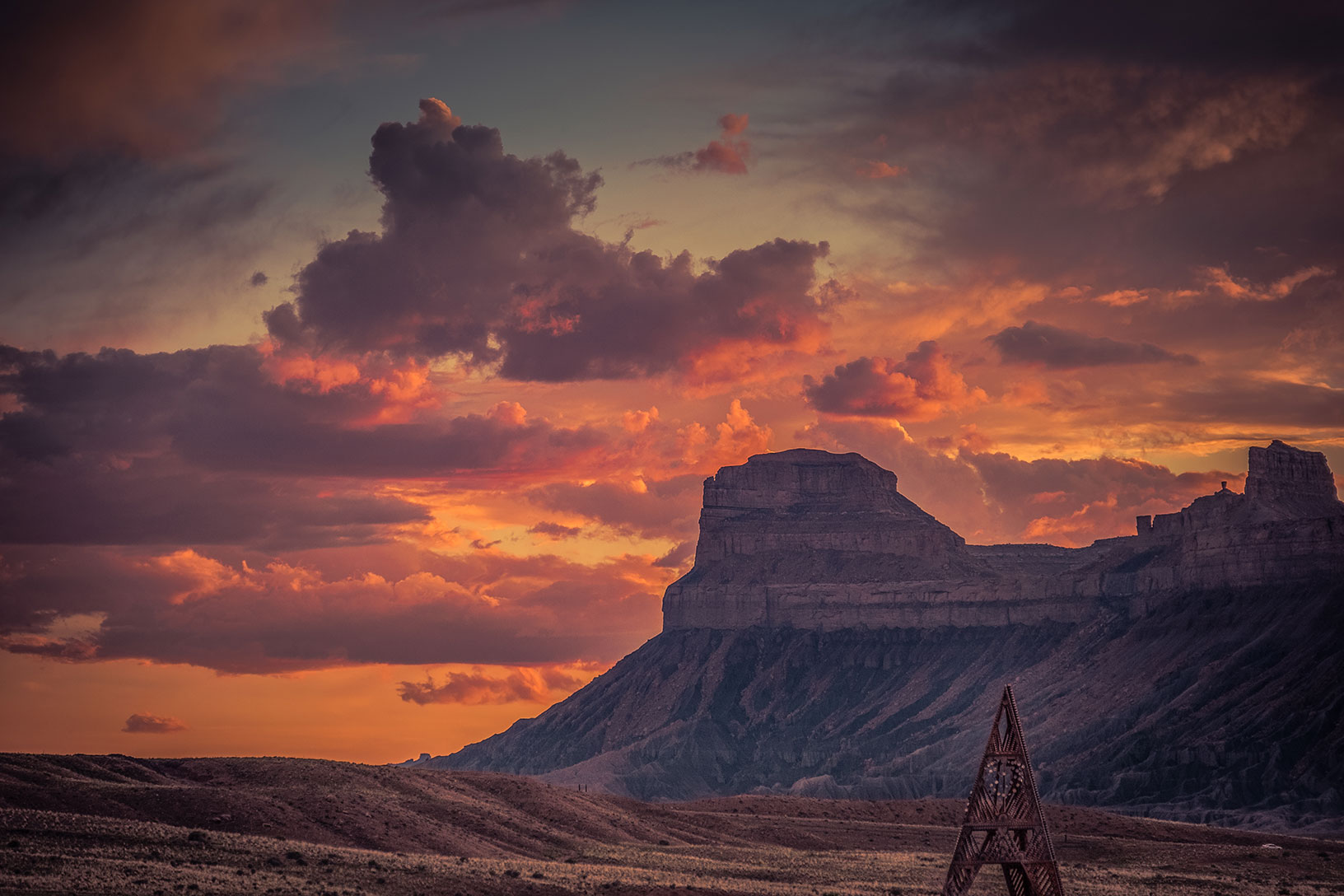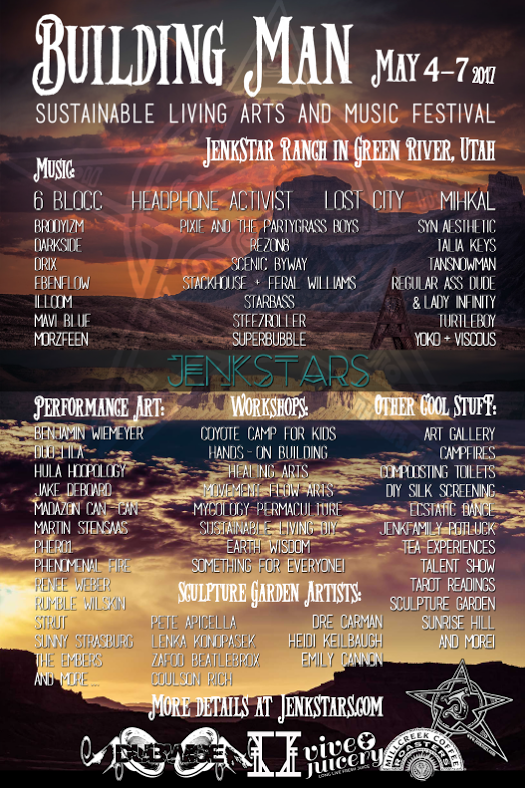 Building Man Sustainable Living, Arts, and Music (S.L.A.M.) Festival is Utah's first and only art and music festival run entirely from solar and wind power.
The JenkStars offer a host of sustainable living and building workshops. Its our goal to send participants home with real world skills that they can implement in their own lives. In addition to the building workshops, we offer daily yoga classes, healing arts classes, crafting activities, kid's activities, live art, and of course four days of live music and DJs from our solar stage.
- 4 DAYS ON THE JENKSTAR RANCH IN BEAUTIFUL SOUTHERN UTAH
- DJS, LIVE MUSIC, ENTERTAINMENT, AND ART
- WORKSHOPS AND CHILDREN ACTIVITIES
- KIDS 12 & UNDER ARE FREE!
TICKET PURCHASER TERMS AND CONDITIONS
THE TICKET PURCHASER (YOU) VOLUNTARILY ASSUMES ALL RISK OF PROPERTY LOSS OR DAMAGE, PERSONAL OR BODILY INJURY OR DEATH, WHICH MAY OCCUR BY ATTENDING BUILDING MAN SLAM 2017. YOU HEREBY FOREVER RELEASE, DISCHARGE AND SHALL HOLD THE JENKSTAR RANCH, Building Man AKA SLAM 2017, Green CASL AND THE JenkStars HARMLESS FROM ANY CLAIMS ARRIVING FROM SUCH RISK EVEN IF CAUSED BY THE NEGLIGENT ACT, ERROR, OR OMISSION OF SLAM Fest OR ITS OFFICERS, DIRECTORS, EMPLOYEES, CONTRACTORS, AGENTS, VOLUNTEERS OR REPRESENTATIVES.
You must bring enough food, water, shelter, and first aid to survive 4 days in harsh desert environment. Firearms, fireworks, rockets, and other explosives are prohibited. You agree to abide by ALL rules posted and follow all federal, state, and local laws. This is a LEAVE NO TRACE, pack it IN, pack it OUT event outside of the permanent art installations of Jenkstar Ranch. You are asked to contribute one hour of ranch cleanup in addition to your camp. Art installations, camps, vehicles, at the event and performances are not owned or operated by SLAM 2017 and the Jenkstar Ranch and you hereby voluntarily assume all risk of injury or death arising from this operation. Your image may be captured on film, video or photographs without your consent and without compensation. You hereby appoint SLAM 2017 and the Jenkstar Ranch as your representative to protect your intellectual property and privacy rights, recognizing that SLAM 2017 and Jenkstar Ranch have no obligation to take such action. All people coming through the gates to the SLAM 2017 event are subject to search by the gate staff. Tickets are non-refundable even if the event is terminated early or cancelled due to harsh weather, acts of nature, governmental regulation or conditions beyond SLAM 2017 control. This ticket is a revocable license that may revoked by SLAM 2017 for any reason. SLAM 2017 is not liable for acts of God, or actions taken by government agencies. Children under 18 years of age can attend the event only accompanied by a parent or guardian; any person bringing a child to the event agrees on behalf of the child to the contractual terms on this ticket.


PURCHASING OF THIS EVENTS TICKET CONFIRMS YOUR AGREEMENT TO THESE TERMS.