Description
The deadline to register is July 12.


---
Schedule/Start List
https://docs.google.com/spreadsheets/d/1RM8zQLwVopFv561vYPFfdxCE-osmH3il2JksMWEpa1M/edit?usp=sharing

Please note the meet director reserves the right to change the times and organization of the sessions. A final start list will be posted a week before the event.

---
Awards
The top 5 male and female open and novice lifters and top 3 male and female youth and master lifters will recieve medals. Best Lifters in each category will also get a prize pack with gifts from our sponsors.

---
Event Shirts
The 2017 BBC Classic event shirts are an exclusive print from our sponsor Lifting Culture Apparel. You can purchase a Tshirt, Tank or Baseball Tee with your meet registration.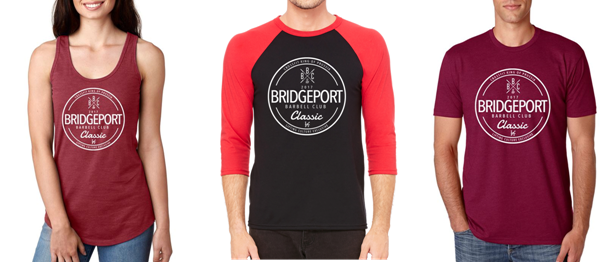 ---
Uniform
A weightlifting singlet is required for all lifters on Saturday (Open/Master). http://www.iwf.net/wp-content/uploads/downloads/2015/01/141231-IWF-Guideline-for-Outfit.pdf.
Novice and youth lifters on Sunday are not required to wear a singlet. The only requirement is that clothing can not be loose fitting and elbows must be exposed.
---
USA Weightlifting Membership
A valid USA Weightlifting membership is required for all lifters. You will need to present a digital or paper copy of your USAW card at the competition when you sign in. A USAW membership can be obtained here: https://webpoint.usaweightlifting.org/wp/Memberships/Join.wp
---
Refund Policy
No refunds will be granted. Registration transfers may be granted at the discretion of the meet director.
---
Volunteering
Running a great weightlifting meet requires help from dedicated volunteers like you! Lunch will be provided. Contact Stephanie at coachstephvincent@gmail.com or 610-308-2507 if you can help!