Actions and Detail Panel
2017 Boston Jewish Food Conference
Sun, March 26, 2017, 12:00 PM – 7:00 PM EDT
Description
Brought to you by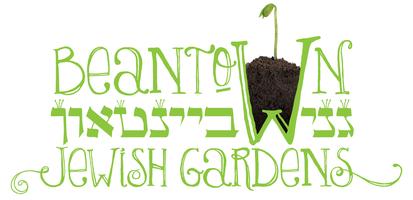 With 200 people, our conference will foster new dynamics and connections within the Jewish community by utilizing food and farming to discuss the intersections of justice, sustainability, and culture against a background of Jewish traditions and contemporary life.
11:30 Registration Opens

12:00 - 1:00 Opening session

1:00-5:30 Multiple workshop sessions, including in the kitchen and classroom

5:30-7:00 Conference-cooked dinner and community Shuk (marketplace) featuring: Do-It-Yourself sessions, cooking demonstrations, advocacy opportunities and tabling by community agencies and organizations as well as our silent auction.
Community Networks
Come together to gain exposure to the resources and connections in our food systems and our Jewish networks, both in greater Boston and across New England. From our prayer to our gardens, community is essential to our faith and our practice. We'll explore the web of food sourcing, distribution, and consumption, as well as the role of culture, institutions and our homes. We'll emphasize the questions:
Where does our food come from?

Who are the people in our networks?

How do we align our Jewish values with our food values?

When are these decisions influenced by the the agricultural and Jewish calendar cycles?