Description
2017 Boston FinTech Forum with Ant Financial: US-China Hold Together!
Direction and parking update:
The venue entrance is on the other side of the main entrance (52 Oxford St), closest GPS address to our venue entrance should be 32 Oxford st, meter parking is on the side of 32 Oxford st. After you enter the building, turn right to the lower level. In case you find it difficult to locate the entrance like me, here is the picture of the building.
If you prefer to park in the garage, we recommend our attendees to park at 52 Oxford St. Garage, the weekend permit is $8.00 per day. If you park in the garage, remember to print out the ticket.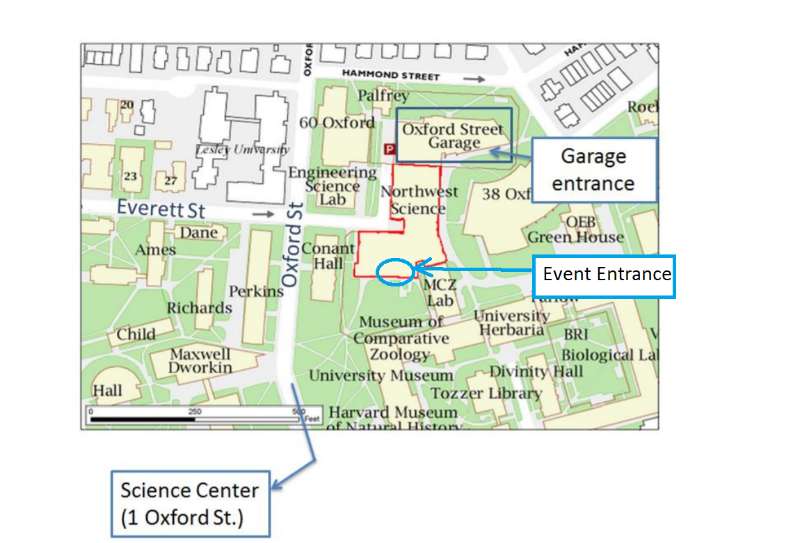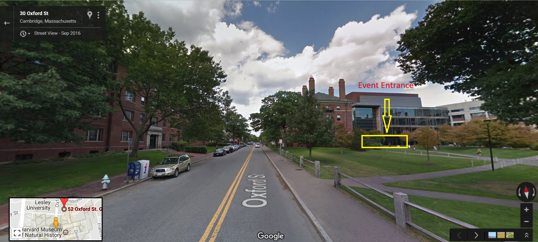 Parking Instruction
Visitor's parking on Harvard campus is available through purchasing a temporary and daily parking permit at Smith Campus Center (8th Floor, 1350 Massachusetts Avenue, Cambridge. Formerly known as Holyoke Center), or as highly encouraged by BTBA committee, at the online purchase system:
https://onedaypermit.vpcs.harvard.edu/cgi-bin/permit/purchase.pl
Please note that parking permit can only be purchased from two weeks to one day in advance, but NOT on the day of the event.
To use the online purchase system, please have your vehicle license plate number ready at hand and then follow the instructions below:
The first-time user needs to register. To complete the registration (as "visitor"), use "Visitor to Campus" as your department and department code 7700.

You will receive a confirmation e-mail from Harvard University Daily Visitor Parking Permits Online Purchase System. Click the provided link to confirm registration.

You can now log in as a visitor with username and password you just created.

You will be asked to provide department information and department code again, which will be

the same as in 1. This information has to be provided every time after you log in.

After entering into the system, select a parking lot to begin at the bottom of the webpage. We recommend our attendee to park at 52 Oxford St. Garage (see the map below for its location.)

Weekend parking hours are 7am – 11:30pm. Please state yourself as "Event Participant" as your affiliation and specify yourself as "HTSA event participant" in "Adding Parking Permits" form.

Choose the intended date(s) to park on campus.

Provide your vehicle's plate number and issued state.

Hit "Add Parking Permit" button when completed.

Confirm/Modify your purchase and then hit "Checkout"

Agree with the disclaimer before proceed.

After you hit "complete order," you will be re-directed to PayPal.com to pay for the permit.

Please note that if errors occur during re-directing, try to use a different browser (different browsers may work on different computers.) After logging into the system with a different browser, you should be able to find your unfinished order in "My basket" tab.

Use either PayPal account or debit/credit card to finish purchase.

Remember to print the permit and bring it with you on the day coming to the symposium. Put

the permit on your dashboard before you leave.

Enjoy the show!
Overview
We are honored to invite head technology officers from Ant Financial to Boston and join 2017 Boston FinTech Forum. Jack Ma once said that Alipay (aka Ant Financial) is the missing piece of the mechanism that facilitates trust between people and solved the transaction problem of Taobao. Along with user-provided reviews system and hundreds of billions worth transactions each year on Alibaba platform, Ant Financial is building a powerful credit system for China and the China's economy benefits from it. What a marvel to see that grandparents use Alipay to pay for water and electricity bills instantly, or use it to buy a jianbing guozi at the street corner.

Recently, Ant Financial acquired helloPay, MoneyGram and invested Kakao Pay in Korean and Paytm in India. We believe that it will bring convenience, business growth, and innovative technology to people around the world. With the vision "bringing small and beautiful changes to the world," Ant Financial aims to provide the best inclusive financial service to all the small and micro enterprises and individual customers in the global market.

Boston is the most innovative city in U.S., we think that direct communication between China's industry leaders and local talents will evolve exciting opportunities and brilliant ideas. At 2017 Boston FinTech Forum, top Ant Financial technology team will share with us their experiences of how they tackled down the challenges and the newest technologies behind the scene. Also, technical gurus and entrepreneurs from many local outstanding FinTech start-ups and some well-known financial institute will join the discussion. We're very excited to see you all on May 14th!
Event Language: English
Location: Harvard Northwest Science Building B103
- Only one ticket is needed for each person, please choose your ticket group accordingly: )
- Livestream option was canceled due to the technical limitation of the venue, apology for the inconvenience.
Agenda (updating):
- 1:30 pm ~ 1:50 pm Opening Keynote: New Technologies, The Pivots of the Inclusive Financial Services. Speaker: Li Cheng, Chief Technology Officer of Ant Financial
- 2:00 pm ~ 2:40 pm Panel Discussion 1: Big Data and Artificial Intelligence in Financial Technology. Panelist: Peng Xu, Senior Director of Artificial Intelligence, Ant Financial; Dr. Charles Wang, AI and Big Data Scientist/Entrepreneur; Dr. Donghui Zhang, Individual Contributor at Facebook, Big Data Expert; Greg Woolf, Founder & CEO, Coalesce.Info
- 2:50 pm ~ 4:30 pm Demo Show: Represents from Rising Star FinTech Start-up: Even-Better.us, Coalesce, WiseRisk, Doni Inc
- 4:30 pm Closing speech
- 4:40 pm ~ 5:10 pm Special Talk (Language: Chinese) Topic: Blockchain application & Values and missions in Ant Financial, Ling Tong, Chief Business Architect of Ant Financial
Organizer: NECINA DIG
Co-Host: North America Sports Union (Boston), Boston FinTech Meetup, BCIC
Partner: Liepin (North America), MIT CSSA
Chair: Victor Cao (If you have any question regarding this event, please email victor.cao@necina.org)
About NECINA

NECINA is a 21-year-old premier non-profit organization for professionals that innovate and build their success through global information exchange and local professional networking. We host high-quality events such as forum, conference, job fair, start-up pitch and etc.
How to become an NECINA member:
Our members can join all the events for free. Annual membership fee is $40 per adult and $20 per student.
- go to http://necina.eventdove.com/
- click Join button