Description
The Highlander Institute, the Christensen Institute and the Learning Accelerator are excited to partner for our 6th Annual Blended & Personalized Learning Conference. The goal of this convening is to share proven practices from the best classroom, school and district success stories across the country.
With a focus on sharing the most effective implementation examples, participants will hear from district, building, classroom and student leaders to understand the critical elements behind their blended and personalized learning success.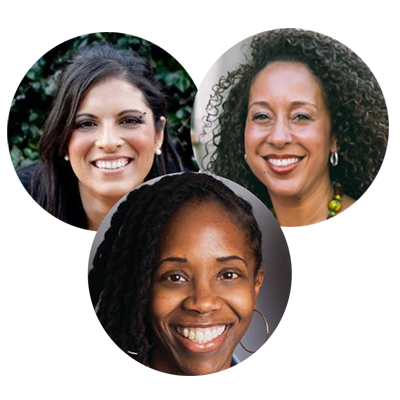 Caroline Hill, Michelle Molitor and Christine Ortiz will deliver the keynote presentation. They are the architects behind the Equity Design Collective and the equityXdesign process - a technical tool grounded in design thinking that facilitates the moral work of creating brave togetherness.

Please check our conference website for program details, special events and featured presentations. Participants are asked to download the conference app in order to access session materials, room assignments and a variety of unique opportunities throughout the day. Participants are not required to register for specific sessions, but are encouraged to indicate their session preferences on the conference app to ensure that popular sessions are assigned to large spaces.
Registration Details
Individual participants and groups of less than five must register and pay online with a credit card through eventbrite.

Purchase orders are only offered to groups of 5 or more.

Group discounts are offered to 10 or more participants from the same organization. Schools or districts that are sending more than 10 may request a special registration process so that educators can register themselves under one district invoice. Contact Michaela (401-831-7323) for more information.

All registered participants will be contacted through email with program details and conference opportunities.

Please be aware that our 2016 Blended Learning & Technology Conference sold out.

Refunds can be offered for cancellations up until March 1, 2017. After 3/1 no refunds are available.

Pre-Conference Summit (Friday, March 31, 2017)

On Friday, March 31 from 8am - 4pm, the Highlander Institute will hold an invite-only conversation among conference presenters and local leaders in a smaller setting. Approximately 200 pre-conference participants will focus on implementation and explore models and strategies that have been critical to successful blended initiatives. With support from our featured presenters, pre-conference participants will work in both large and small groups to design solutions for unique and complex challenges.
If you're interested in attending the pre-conference please indicate this on the registration form by answering the relevant questions. We are currently adding interested educators to a waiting list. Invitations will be issued by January 1, 2017. Tickets for the pre-conference are $100.