Description
This FREE event is open to all BetterInvesting members and the general public.

Announcing our 2017 Annual Meeting
Our Education Keynote will be a Back to Basics Stock Study Using New Tools. Our presenters are the Silver Talents Investment Club of Anaheim. Three talented partners of the club will lead the presentation: Linda Robins, Jayne DonVito, and Susan Eckels. Other club members plan to attend to cheer them on!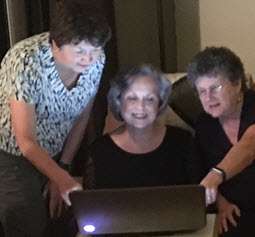 The Talents are going to present a classic stock study (with audience participation on the projections) using the Online SSGPlus and other online tools. Learn how the club makes projections, the tools they use, and their portfolio objectives (as a 20-year club).
We also celebrate -- Significant Anniversaries for 20 Chapter Clubs; 2016 BIGW Club Portfolio Contest Winners Announced; 2017 BIGW Club Portfolio Contest Submissions Deadline; Our Annual Business Meeting; Prizes, Awards, our Volunteers and more…