Description
TICKETS ARE NOW SOLD OUT!
Wish you could be brave, break boundaries, and step boldly forward as a fully confident and empowered businesswoman? Boston Business Women is giving you the tools, resources, and inspiration you need to do just that on May 17, 2017 at their BE BOLD Conference!
You can join us at the Sheraton Boston Hotel for this incredible event that will transform the way you think about your career, your opportunities, and your personal power. Enjoy sessions from celebrity speakers and high-powered executives, a relaxation room sponsored by Boston Magazine, a gift bag with over $300 worth of goodies from some of Boston's most popular businesses -- plus opportunities for networking, learning, thinking and getting to know the other women on Boston's business scene throughout the day. You'll walk away with countless insights, fresh perspectives, and boundless inspiration to do more in your professional (and personal!) life when you join us to celebrate the idea that women supporting women is no longer a novelty.
See our official speaker lineup here: http://bostonbusinesswomen.com/conference-schedule/
The Boston Business Women's 2nd Be BOLD Conference promises to provide you with an amazing day that you do not want to miss out on if you're serious about stepping up and leaning in this year.
Snag your ticket to the BE BOLD Conference on May 17 before they sell out. Get yours today, then check out all our speakers, sponsors, vendors, schedules, and more on our website. Please note, all tickets are final sale and non-refundable.
CAN'T MAKE THE CONFERENCE? JOIN US FROM 4:00 PM - 6:00 PM WHEN WE OPEN TO THE PUBLIC FOR AT OUR POST CONFERENCE NETWORKING.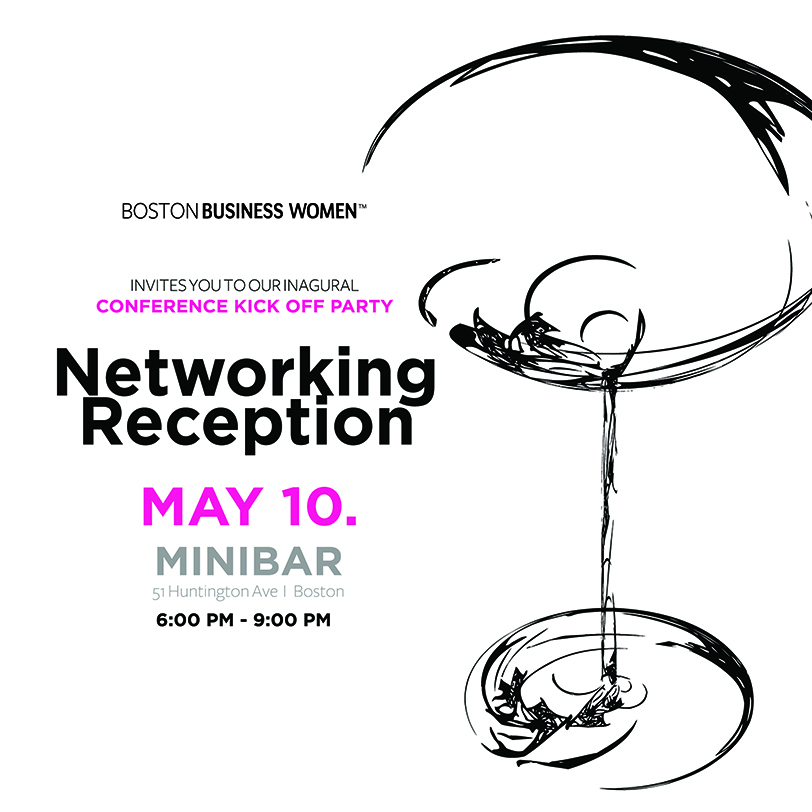 JOIN US AT OUR KICK OFF PARTY!
Experience the power and inspiration of the Boston Business Women's Conference before it even begins. On May 10th we invite you to join the tribe for our inaugural Kick-Off Party. The evening will be filled with mixing, mingling and getting to know the other women who will be joining you at the following week's event.
Spend a few hours with your fellow Boston Business Women and prepare yourself to be filled with insight and enthusiasm the following week. Come raise a glass and celebrate that the notion of women supporting women is no longer a novelty.
You can purchase your tickets for the Cocktail Party in a 'Conference/Cocktail Combo Ticket' or a single ticket here.