Description
Join Us for the second annual Bay Area Teen Science Teen Career Conference on Saturday March 18, 2017 at the San Francisco Zoo & Gardens!
All Bay Area HIGH SCHOOL STUDENTS

are invited to this FREE event. Event includes:

Presentations by Noted Scientists and Engineers

Insider Advice

on College and Career Prep

Hands-On Knowledge and Skill-Building Workshops

Free Box Lunch!

Free Zoo Admission!
This exclusive teen-only event is the perfect opportunity to meet and discuss your interests in Science, Technology, Engineering, and Mathematics (STEM) with undergraduate and graduate students, researchers, and STEM industry and education professionals. You'll also gain valuable insights and tips about college and career preparation.
NOTE: PLEASE REGISTER ONLY ONCE FOR EITHER THE MORNING (8:30a-12:00p) OR AFTERNOON (11:45p-3:30p) SESSION.

KEYNOTE SPEAKERS

MORNING SESSION - Dr. Betsy Cooper, Executive Director, Center for Long-Term Cybersecurity, UC Berkeley. Prior to her arrival at UC Berkeley, Dr. Cooper worked for over a decade in homeland security consulting. She will address the rising need for experts in the ever-expanding and ever-changing field of cybersecurity.

AFTERNOON SESSION - Dr. Jonathon Stillman, Marine Biologist, Professor at San Francisco State University's Romberg Tiburon Center and Department of Biology, and Associate Adjunct Professor at UC Berkeley's Department of Integrative Biology. Dr. Stillman's research focuses on understanding the causes of physiological diversity in relation to changes in the marine environment, and understanding the ecological consequences of climate change in marine environments.

Visit the Conference Webpage for full details on all presenters, workshop providers, and important event updates!
We hope to see you on March 18th!
---
PLEASE READ THE FOLLOWING IMPORTANT NOTES
PLEASE DO NOT ENTER THE ZOO PARKING LOT IF YOU DO NOT PLAN TO SPEND THE DAY AT THE ZOO. If you enter the Zoo parking lot for any reason, you will have to pay a $12 parking fee to exit. To avoid the parking fee, drop passengers off at the corner of Sloat Blvd and 47th St. See map here.

STUDENTS: A valid High School ID and registration ticket is REQUIRED for student participation and entry.
PARENTS/GUARDIANS: Parents/Guardians will not be allowed access to the event area. They are, however, encouraged to purchase a regular full price Zoo adult admission ticket and enjoy a day at the Zoo while their children enjoy the remainder of the event. Please note that a regular Zoo adult admission ticket does not include the $12 parking fee.

PLEASE PLAN AHEAD TO ARRIVE ON TIME FOR CHECK IN!

Location and Entrance: 1 Zoo Rd, San Francisco, CA 94132, however, the Zoo's Wildlife Connection gift shop is nearest to the actual event location. Once you are PAST the gift shop, look for signs pointing to the B.A.T.S. Teen Career Conference check-in area.
**Public Transportation is Highly Recommended!** The Zoo can be reached via the L-Taraval, 18-46th Ave, and 23-Monterey San Francisco Muni lines. The Zoo is also within walking distance or easy transfer from the 57-Parkmerced, 29-Sunset, and the 48-Quintara Muni lines. From BART, head to the Glen Park Station and transfer to the Outbound 23-Monterey SF Muni bus line at the southwest corner of Diamond and Bosworth streets and take the 23 to the end of the line. If you must drive, parking at the Zoo costs $12 and is not included in your registration. In addition, the Zoo parking lot fills up very quickly on Saturdays, especially by the afternoon. There is some free parking along Sloat Blvd, but these spots also fill up quickly. Please also note that the Zoo's parking lot has only two entrances, one off of northbound Great Highway, and one off of eastbound Sloat Blvd at 47th Avenue.

---
Event Organizers:
Bay Area Teen Science (B.A.T.S.)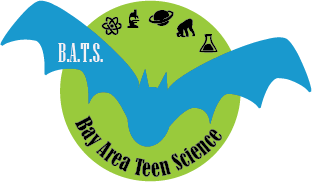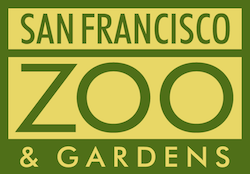 San Francisco Unified School District Science Department

This event was made possible through generous support from Google, the San Francisco Public Utilities Commission*, and College Happy Educational Consulting.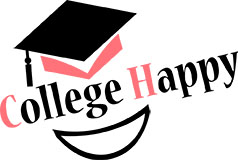 *Find internship opportunities with the SFPUC at www.sfwater.org/careers!