Event Information
Location
High Country Conference Center
201 West Butler Avenue
1899 Ballroom
Flagstaff, AZ 86001
Description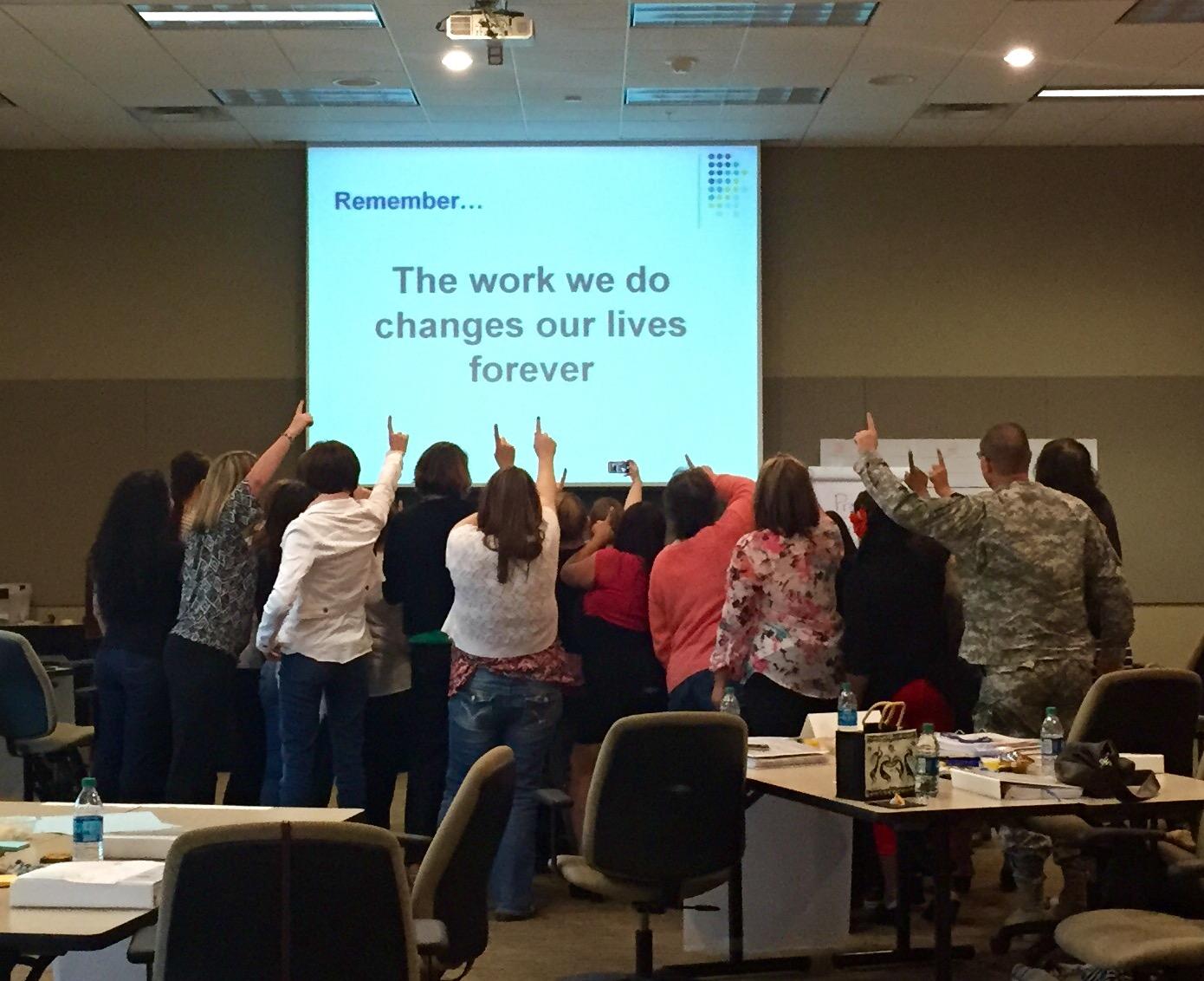 INFORMATION ABOUT THE AVAA
The Arizona Victim Assistance Academy (AVAA) is a project of the Arizona Coalition for Victim Services (ACVS) which is a non-profit coalition made up of crime victim service providers. To date, AVAA has trained over 700 advocates state-wide.
This Basic Acacdemy provides a rare opportunity to work, study and interact with other victim service providers from around the state. The number of attendees is purposely kept small so that adult learning techniques can be used to reinforce the information received by the instructors.
This Academy is intended to provide fundamental information for all crime victim advocates. The Academy is designed primarily for victim service providers who are new to the field of advocacy with approximately one to three years of experience; however experienced advocates may also find the academy beneficial.
This material is pre-approved by the National Advocate Credentialing Program. For more information see http://www.trynova.org/help-crime-victim/nacp/
The registration includes; continental breakfast, lunch and all instructional materials.
PARTIAL LIST OF 2017 BASIC ACADEMY TOPICS
Victims' Rights
Restitution/Victim Compensation
Criminal Justice System
Vicarious Trauma
Child Abuse
Domestic Violence
Sexual Assault
Drunk Driving
Crisis Response
Crimes Against Elderly
SPECIAL DISCOUNTED REGISTRATION
We are pleased to announce that this year the Academy will be offered at a greatly reduced rate as a result of an OVC Training Grant received by ACVS. This gives us a unique opportunity to offer the same great training at a reduced rate.
Spots are limited so register quickly to reserve your seat.
PAYING BY CHECK
If you need to pay by check, click on the "Order Now" button. Fill out the registratioin information and then when you get to payment method, there will be a drop down box with options of payment method. There you can select "pay by check" This will allow you to register without paying at this time. However, payment must be received before July 28, 2017. No one will be allowed to attend the training without payment unless approved by the Project Director, Connie Chapman. You can contact Connie at 602-421-9354 or e-mail her at avaaacademy@gmail.com.
Checks can be sent to:
AVAA
P.O. Box 3816
Phoenix, AZ 85030
WHEN REGISTERING
Please ensure that your current e-mail address, position title along with your name is included in the registration information. Many agencies have accounting peronnel or supervisors who register for them so please ensure that they enter your name and e-mail address when registering. Attendees will be receiving important information for the Academy through e-mails so please ensure your updated e-mail is included with your registration.
HOTEL INFORMATION
If you need hotel rooms you can contact the Courtyard Marriott which is located about 1.5 miles from the training faccility. The discounted rate is $135 plus tax. Rooms will only be available until July 6, 2017 at this rate so please reserve early.
http://www.marriott.com/meeting-event-hotels/group-corporate-travel/groupCorp.mi?
HOTEL ROOMS AVAILABLE AT NO CHARGE
The grant funding has allowed us the opportunity to provide a number of hotel rooms. If you would like to have a hotel room provided for you please e-mail; Connie Chapman at avaaacademy@gmail.com by July 5, 2017. The person must be registered for the Academy to be considered for the room. Please e-mail Connie with the attendee's name, agency, supervisor's e-mail and number of nights requested (up to six).
FAQs
Is my registration/ticket transferrable?
You may transfer a registration from one person to another but you must contact Connie Chapman at avaaacademy@gmail.com with the new name by July 30, 2017.
What is the refund policy?
A refund is available up to July 30, 2017 minus a $25 processing fee. After that date, no refunds will be available although you may replace the employee with another one by July 30, 2017 by contacting Connie Chapman at avaaacademy@gmail.com.
This project is supported by Grant No. 2015-VF-GX-0054 from the US Department of Justice - Office for Victims of Crime. The opinions, findings, and conclusions or recommendations expressed in this publication are thosE of the author(s) and do not necessarily reflect the views of the US DOJ or the Arizona Department of Public Safety.
Date and time
Location
High Country Conference Center
201 West Butler Avenue
1899 Ballroom
Flagstaff, AZ 86001