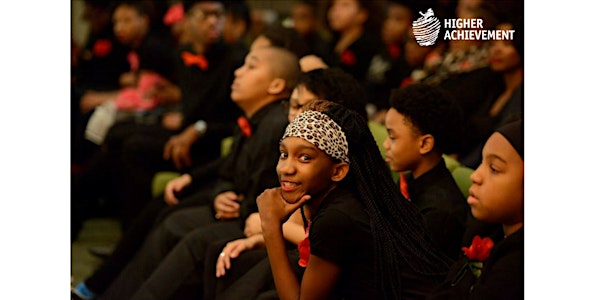 2017 Baltimore Love Out Loud
When and where
Location
Brown Center at MICA 1301 W. Mt Royal Avenue Baltimore, MD
Description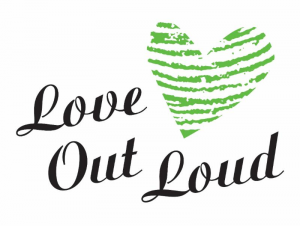 Thursday, March 23rd, 2017
5:30 Doors Open | 6:00 Performance
The Brown Center at MICA
Tickets are $50
(includes performance and reception)
Higher Achievement believes that talent is everywhere, but opportunities are not.We close the opportunity gap for middle school scholars through rigorous academic Afterschool and Summer Academies, serving scholars with 650 extra hours of engaging programming every year. In addition to academics, evenings like Love Out Loud provide scholars the opportunity to develop into the remarkable young leaders we know they can be.
The 8th Annual Love Out Loud is an evening that marks the culmination of months of hard work and preparation. Scholars create original works of poetry about love and perform in front of an audience of 500 people, including peers, colleagues, family, and members of the community.
Join us for one-of-a-kind performance by Baltimore scholars, learn about the magic of Higher Achievement, mingle, and meet the poets.
Stay tuned to our Facebook page for more exciting announcements about Love Out Loud, including a special guest speaker.
---
Want to support Higher Achievement's signature event on a larger scale?
Corporate and individual sponsorship opportunities are available!
Contact Higher Achievement to take advantage of this special opportunity.
smiller@higherachievement.org | 410-752-7753
THANK YOU TO OUR SPONSORS!
Sonnet Sponsor
Venable
Ballad Sponsor
M&T Bank
Miles & Stockbridge
Mike Bender
Sagamore Development
Haiku Sponsor
DAP
Miles & Stockbridge Foundation
Northwestern Mutual
Salon Method
Baltimore Ravens
Swata Gandhi
Dan and Lori Gahagan
Carolyn Martin
Couplet Sponsor
Seawall Development
Scholar Sponsor
Carl and René Brooks of the BBL Group
Teri and Greg Guarnaccia
Tonia Lee
Annie and Teddy Lewis
Kevin and Melissa Rochlitz
Connie and Brad Thayer
Verve Partnership
Kyle Waters and First Home Mortgage
Lynsey Wood Jeffries