Sales Have Ended
Ticket sales have ended
Thank You!!! We look forward to seeing you at the 2017 Bailey Family Reunion!!!
Sales Have Ended
Ticket sales have ended
Thank You!!! We look forward to seeing you at the 2017 Bailey Family Reunion!!!
Description
Greetings Family!!!
We are elated to host the 2017 Bailey Family Reunion here in our nation's capital, Washington, D.C. Celebrating our family legacy amidst the rich culture & history of D.C. promises to be a reunion to remember. It will be Fourth of July weekend, so we encourage everyone to consider extending their stay to participate in the holiday festivities. The committee is working to ensure that accommodations and activities are affordable, comfortable, fun-filled and memorable for all.
Reunion Fees:
EARLYBIRD SPECIAL
Before January 31st, 2017
Adult – age 12 $110
Age 8 – 11 $80
Age 3 - 7 $50
Under 2 no charge
AFTER JANUARY 31st, 2017
Adult – age 12 $125
Age 8 – 11 $80
Age 3 - 7 $50
Under 2 no charge
"Friend of the Family" fees are the same.
The host hotel and primary venue will be:
Hyatt Regency Crystal City
2799 Jefferson Davis Highway
Arlington, VA 22202
The Bailey Family Reunion Group Rate is $109.00+ tax per night. (Doubles or King)
Suites, Parlors & Adjoining rooms are available. (Inquire for rate)
*Parking - $14 per day
MAKE YOUR RESERVATIONS TODAY!
https://crystalcity.regency.hyatt.com/en/hotel/home.html
Phone: 1-703-418-1234
Fax: 1-703-418-1233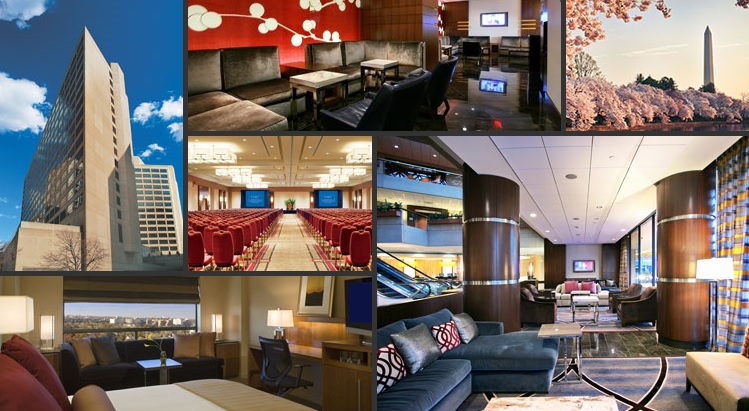 In Crystal City there are numerous shops, restaurants, and underground shopping areas just across the bridge into Washington, D.C. Pentagon City Mall is approximately 6 minutes away. Hyatt also has shuttles to and from Ronald Reagan Airport (DCA).
Tentative Agenda
Friday – June 30th:
3:00 – 7:00 Registration / Meet & Greet Fish Fry
Hyatt Regency
7:00 – 10:30 D.C. at Night Bus Tour
Departing @ 7:30 PM Promptly
Saturday – July 1st:
"Free-time"
6:00 PM "Red Carpet Affair"
Hyatt Regency
Sunday – July 2nd Family Worship
As family descends upon D.C. we will fellowship and dine with a traditional fish-fry. As the night draws near, we will prepare for an evening bus tour of our national landmarks narrated from an African American Perspective. Awakening the next morning with a new viewpoint of our nation's capital, you'll engage D.C. as you like during "Free –Time". Although you may elect to go shopping you may want to consider visiting D.C.'s newest attraction, the African American Museum. After a full day on "The Mall" or at the mall, everyone will retreat to our venue and prepare for the "Red Carpet Affair"; where the Baileys show up in all their fan-fair anticipating the 2017 Bailey Awards. Sunday we'll close out the reunion with worship service. Although this will be the last event on our agenda, D.C. is slated with dozens of events to celebrate our nation's birth. The committee is excited and hope that you will not only participate & invite friends, but extend your stay to experience and celebrate Independence Day here with family. We can't wait! See you soon!!!!!