2017 ASCE Tri-County Workshop (Envisioning South Florida's Future) - Organi...
Description
The American Society of Civil Engineers invites you to participate in a full day workshop with panel discussions by industry leaders from the public and private sectors involved in South Florida's infrastructure. This workshop provides an open forum for professionals, elected officials and the general public to discuss concerns in Miami-Dade, Broward and Palm Beach Counties. Proceeds will be shared equally by the Miami-Dade, Broward and Palm Beach Branches to fund student scholarships.
CE credits are anticipated.
Complimentary breakfast and lunch will be provided to all attendees.
AGENDA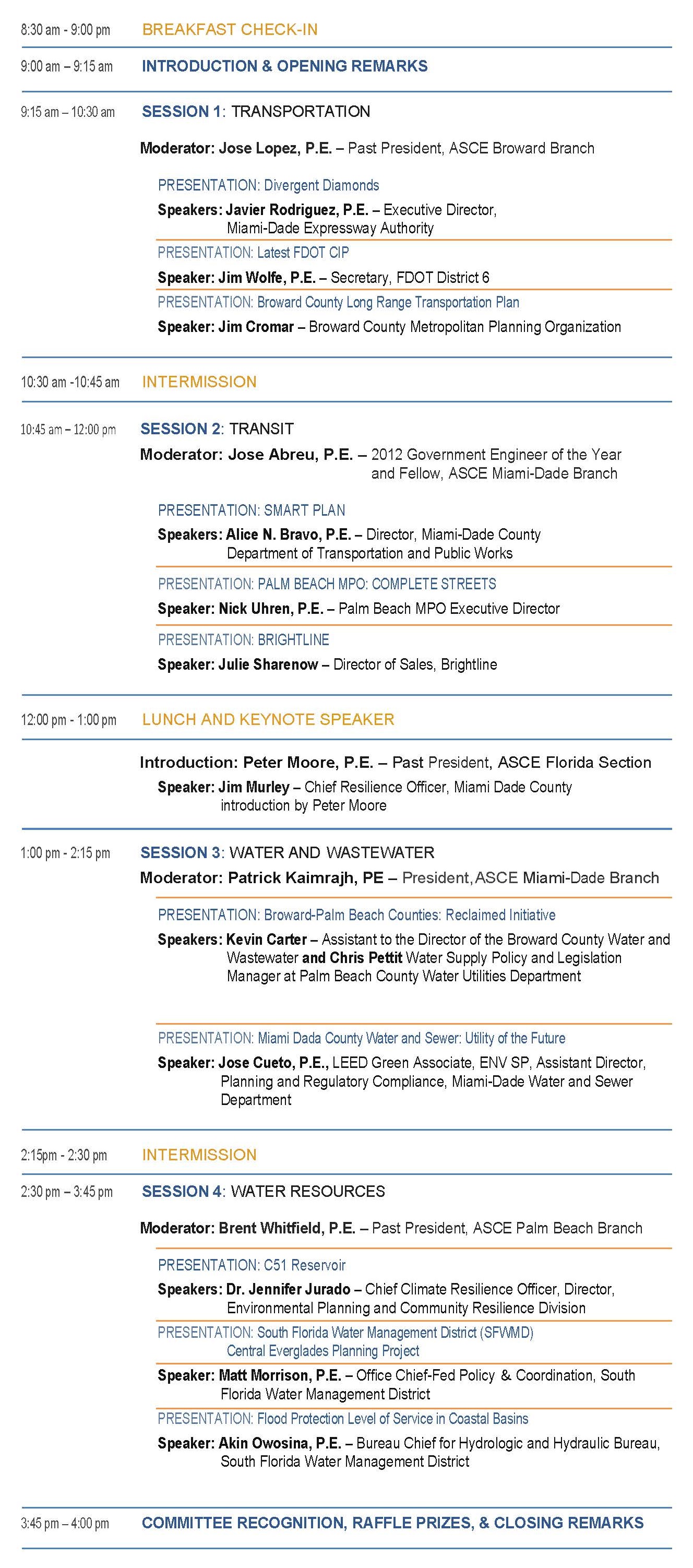 SPONSORSHIP
Sponsorships at the Platinum ($1,000) and Gold ($500) and Silver ($300) levels are available. Contact Ricardo Vieira (VieiraRJ@bv.com) for details.
Platinum Level $1,000
Recognized as Event Lunch Sponsor
Company Logo in PowerPoint Presentation
Company Logo within Event Program (Full Page)
Eight (8) Complimentary Admissions at Tri-County Workshop
Gold Level $500
Company Logo PowerPoint presentation
Company Logo within Event Program (Half Page)
Four (4) Complimentary Seats at Tri-County Workshop
Silver Level $300
Company Logo in PowerPoint presentation
Company Logo within Event Program (Quarter Page)
Two (2) Complimentary Seats at Tri-County Workshop