Description
The 2017 Annual Meeting of the Indiana Section of the American Society of Civil Engineers will occur on Thursday, April 27th. The event is open to all engineers and persons interested in topics specifically tailored to the civil engineering profession. Presentations will range from technical discussions, project presentations, regulatory programs, environmental issues, legal and financial issues, and other interesting topics.
The event will qualify for continuing education requirements for many professionals. The Indiana Section of ASCE is able to issue up to six Professional Development Hours (PDH's) for those attending the full day event.
The proposed program schedule is shown below, and has also been emailed to all members of Indiana Section ASCE. You can also right-click and then open and view the image below so that it will be readable.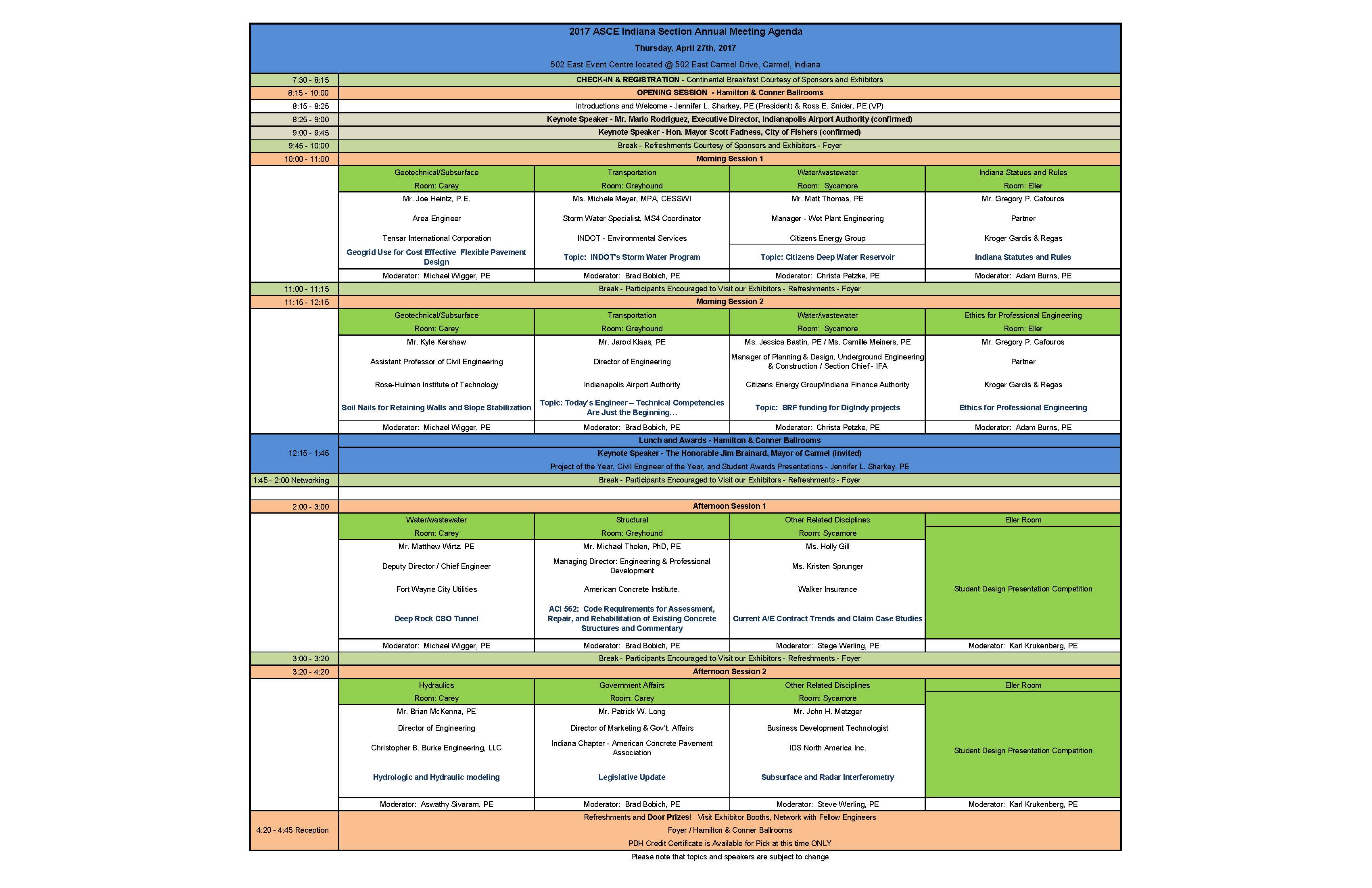 Nearby Hotel Accomodations:
Staybridge Suites Indianapolis-Carmel
$115/night
10675 N Pennsylvania St, Indianapolis, IN 46280
(317) 582-1500
DoubleTree Suites by Hilton Indianapolis-Carmel
$109/night
11355 N Meridian St, Carmel, IN 46032
(317) 844-7994
Holiday Inn Indianapolis-Carmel
$98/night
251 Pennsylvania Pkwy, Indianapolis, IN 46280
(317) 574-4600
SpringHill Suites Indianapolis-Carmel
$100/night
11855 N Meridian St, Carmel, IN 46032
(317) 846-1800