Description

The TITLE Sponsor for this event: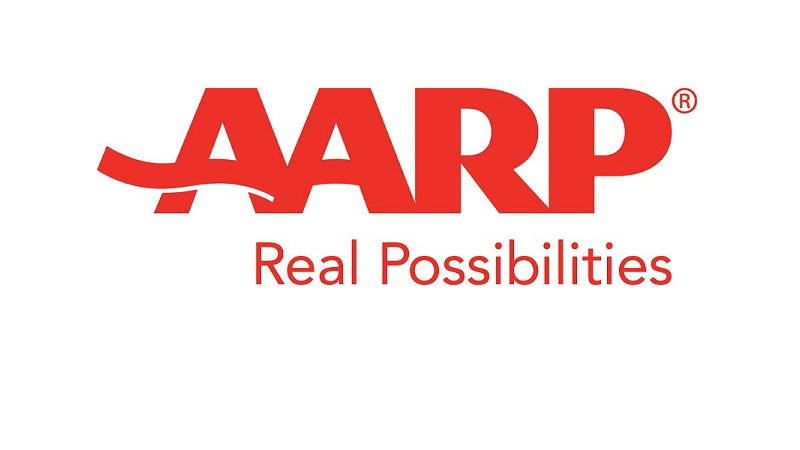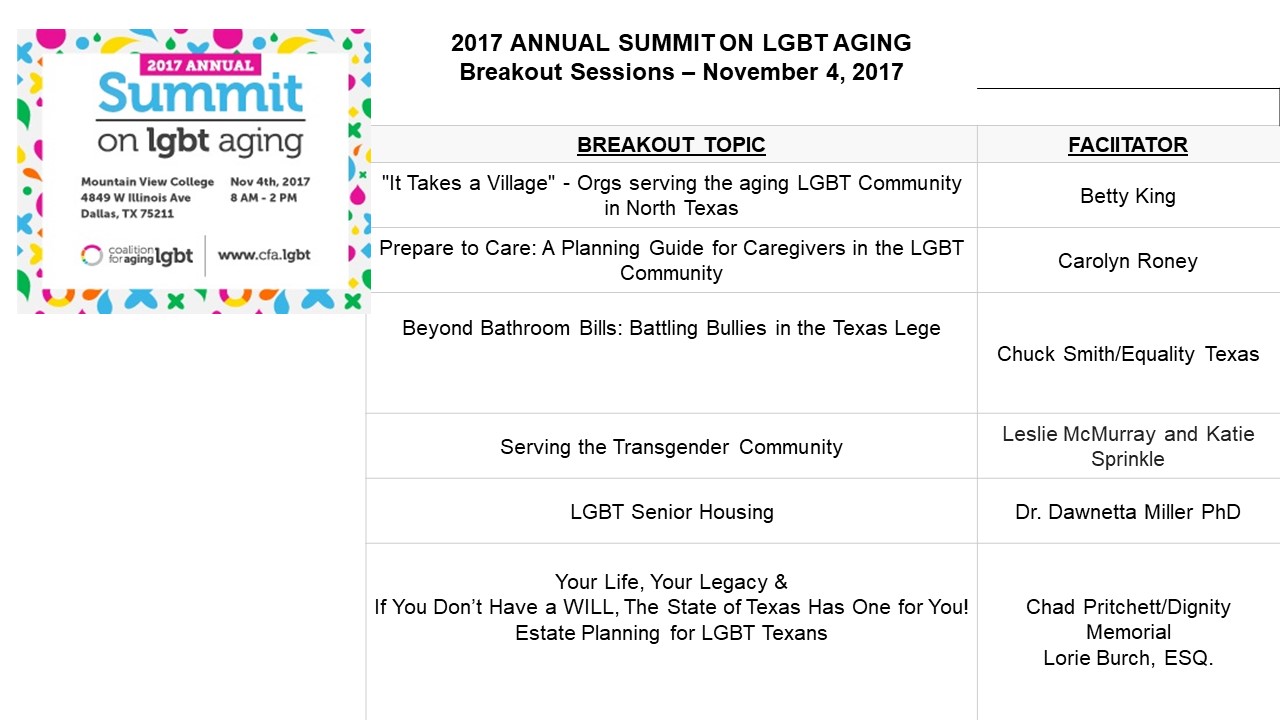 The 2017 Annual Summit on LGBT Aging for North Texas will be held on Saturday November 4, 2017.
As the Coalition for Aging LGBT continues to serve and support the aging members of the LGBT Community in North Texas, the 2017 Annual event will be held in Dallas County. This is our first time back in Dallas County since our Inaugural Summit in 2015.
Join us for the 2017 Annual Summit by the Coalition for Aging, LGBT to explore the vast needs and services for members of the aging LGBT community in North Texas. The Coalition for Aging LGBT is focused on addressing and coordinating the specific aging needs of the almost 200,000 members age 45 and above in the LGBT Community in North Texas. There are many programs developed for non-LGBT citizens, however access to these programs for LGBT citizens is a challenge due to possible discrimination or LGBT citizens unable (or unwilling) to live their lives according to their orientation – basically going back into the closet.
The purpose of our Summits are to educate the community and the service providers on the challenges of aging in the LGBT Community. This is a continue an ongoing conversation with the LGBT Community and allies on ways to address this challenge that will affect so many.
Time: 8:00 Coffee, Breakfast (provided) and mingle
Sessions: 9:00 AM - 2:00 PM, Lunch provided
Continuing Education Units are provided for Social Workers and Nurses
Venue: Mountain View College
4849 W Illinois Ave
Dallas, TX 75211
Objectives of the Summit and What You Can Expect:
Bring together the North Texas LGBT community for an annual conversation around the topic of aging,
Understanding the size of the problem/call to action,
Various services/organizations already in existence that could become part of the Coalition,
Listen to the individual needs and the personal stories through facilitated breakout sessions,
Draw from the participants through the breakout sessions on "next steps" and priorities to drive the Coalition,
To have an enjoyable time with members of the community around such an important topic.
---
What's Your Role in the Summit / What Can You Bring?:
Check out what the Coalition for Aging LGBT is all about, (www.cfa.lgbt)
Learn what we can do as a community to address aging,
Learn how big is the issue and how big will it become?,
To engage and help in the efforts, take an ownership role of engagement,
Participate in a platform to share a personal story or need – to be heard,
To have an enjoyable time with members of the community around such an important topic.
---