Description
2017 ANNUAL MS SYMPOSIUM OF SOUTH FLORIDA:

NEUROLOGICAL ASPECTS OF MULTIPLE SCLEROSIS & BEYOND
---
This FREE multiple sclerosis educational program will begin at 8:55am with an opportunity to explore local community services and products, followed by 6 informational presentations that will help improve an MS patient's understanding of their disease and increase their quality of life.
* A complimentary continental breakfast and lunch will be provided.
---
Agenda:

Date: Saturday, December 2nd, 2017
08:55am - 11:00am: Resource Room
Meet and learn about local community resources, services, and products
09:10am - 10:15am: Continental Breakfast

---
10:10am: PROGRAM BEGINS with MS Views & News announcements of this symposium, acknowledgments, and appreciation



10:20am: Tony Garcia, Master Tai Chi Instructor
(18 mins + 10 mins Q&A)



To provide an interactive introduction to the benefits of practicing Tai Chi- "Let's get warmed up for a day of learning together!"


---
NEUROLOGY PANEL:
Presentations / Q&A (140 mins)
10:50am- Donald Negroski, MD Neurology (35 mins)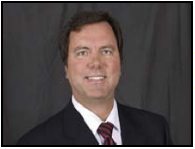 Topics:
Improving your engagement and communication with your healthcare team
Learning to access the care you need in shifting models of care
Patient self-advocacy through knowledge & self-reliance
11:27am- Megan Weigel, DNP, ARNP-c, MSCN (35 mins)

Topics:
MS relapse, treatment options, symptom management & recovery
Empowering your to address the needs of your complete body. "You are more than your diagnosis."
12:02pm- Aaron Boster, MD Neurology (35 mins)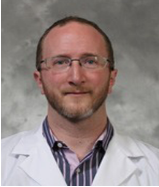 Topics:
Immunology of MS: What is it and how does it work?
A look at current and newly emerging MS treatment options, how they work, knowing when to switch, and knowing what works for YOU
11:45am - 12:15pm Complimentary Lunch Served During Presentation
12:40pm- Interactive Q&A after all (3) talks (35 mins)
Get your questions answered directly!
Moderated by: Brian Steingo, MD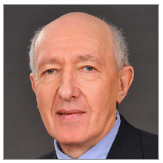 ---
1:50pm- Marilyn Volker Ed.D. - Sexologist
(35 mins + 15 mins Q&A)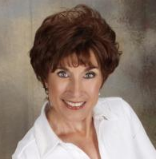 Topics:
Sex and multiple sclerosis
Sexual health and wellness
"Making it Work Before Giving Up"
2:50pm- Jackson Cohen, MD - Physical Medicine, Rehabilitation, and Interventional Pain
(25 mins + 10 mins Q&A)

Topics:
Pain Management in MS
Effective pain management techniques
Treatment options
---
*** R.S.V.P. Required ***

Register ONLINE through Eventbrite or at www.events.msvn.org
(If you cannot rsvp online, please call (888) 871-1664 - Ext. 102)

This Program is limited to The MS Patient plus (1) Guest
No children under the age of 15 unless the child has MS

Room temperature might be cool, bring a sweater or light jacket.

This educational program was made possible with support from:


Exhibitors:




Program provided by MS Views and News, a 501C3 not for profit organization
MS Views and News is MAKING an IMPACT on those affected by Multiple Sclerosis