Description
Annual 2017 Launch Party
On 29th March 2017, 6pm to 11pm, Creativepool will be hosting the Annual Launch Party at Protein Studios in Shoreditch, London, UK.
Exclusive Invite
The 2017 Annual Launch Party will be an exclusive gathering of the shortlisted companies and individuals, the panel of judges, industry influencers, along with our amazing partners.
Held at Protein Studios, you can look forward to an inspiring evening of amazing creative work, and the following:
Free drinks
Delicious canapes

Smooth rhythms provided by

MassiveMusic
Custom photo

rig from our friends at

The Flash Pack
Social tagging for unlimited photo booth prints

Shortlisted work projected on display
We can't wait to reveal this year's Annual winners for each of the 31 categories, along with our Awards for Influencer of the Year, Newcomer of the Year, Agency of the Year, and our other exciting Award categories.
Celebration of the Best
This year's Creativepool Annual shortlist reflects the amazing talent of the creative community on Creativepool – with an overwhelming amount of unique and exciting work submitted to the judges. The People's Choice voting has also gone to a whole new level, with tens of thousands of you casting your votes.
In conjunction with the Annual, this year the mightiest agencies, the leading influencers and the most promising newcomers from across the global creative community are battling it out to be crowned top in their respective fields in the Creativepool Annual 2017 Awards.


RSVP: Friday 24th March 2017

Supported By: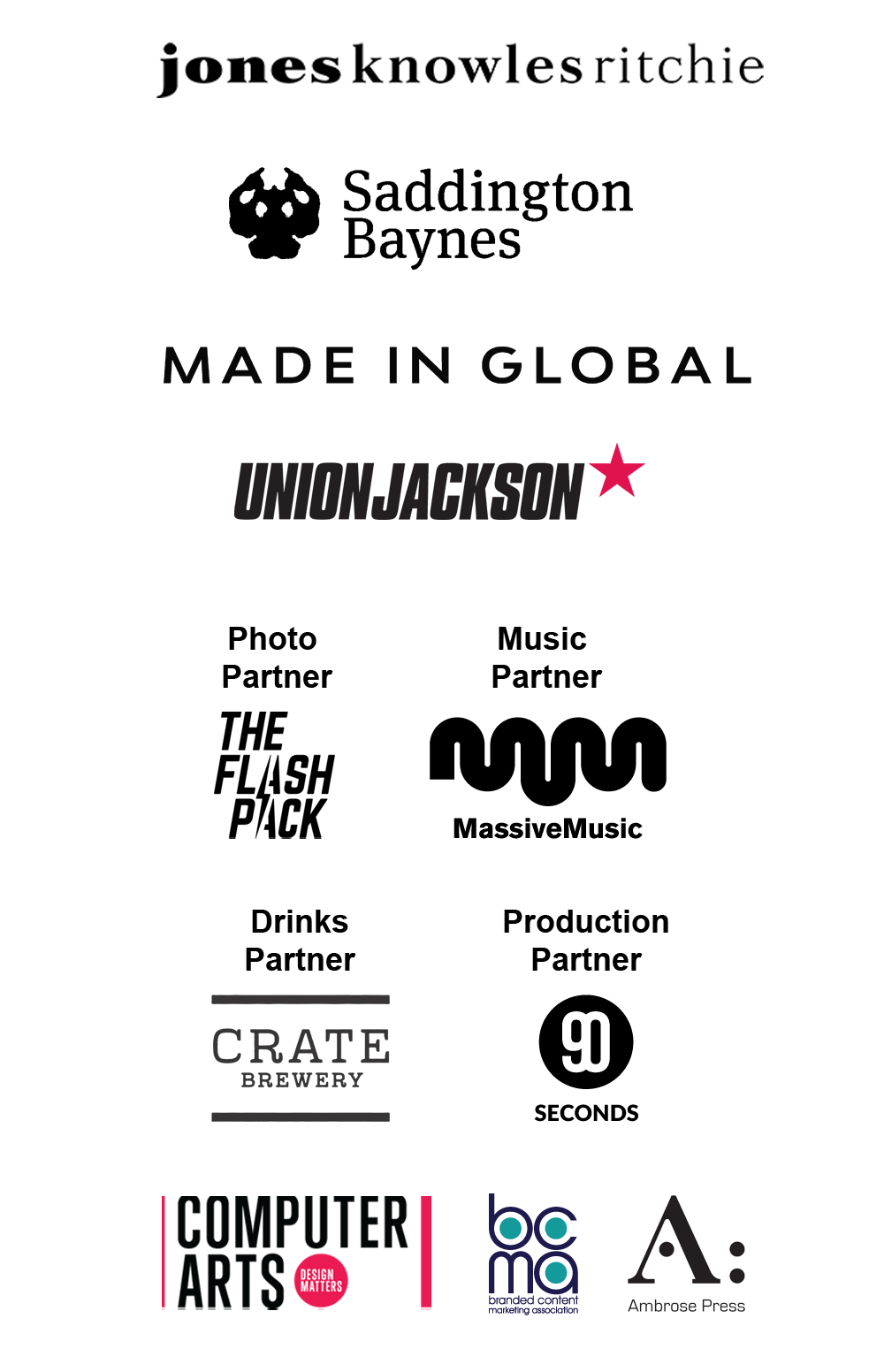 * We will be recording video and taking photos at the Annual Launch Party