2017 Annual Frank Camerano Memorial Breakfast and Lecture

Tuesday, April 4, 2017 from 8:00 AM to 11:00 AM (EDT)
Event Details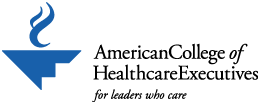 ---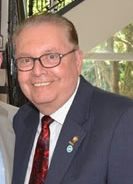 Please join us at our 2016 Annual Frank Camerano Memorial Breakfast and Lecture honoring the legacy of Frank Camerano. His contributions to the healthcare industry, our community, and his commitment to students and emerging professionals are immeasurable. 
---
Agenda: 
8:00 – 8:30        Registration and networking
8:30 – 9:00        Breakfast Buffet
9:00 – 9:10        Dean Katia Passerini     
9:10 – 9:20        Dr. Joan Tropnas
9:20 – 9:30        Wayne Caftan
9:30 – 10:30      Key Note Speaker Ernest Baptiste 
10:30 – 10:40    Remarks by Tim Gorton, HLNY President-Elect
10:40 – 11:00    Additional networking 
Opening Remarks:
Wayne Cafran 
Mr. Cafran received a Master's in Public Health from New York University and completed his administrative residency at Booth Memorial Medical Center (now New York Hospital Queens) under the direction of Frank Camerano. Frank was his mentor and longtime friend.
Wayne has over thirty years of experience of Health Care experience with a focus on Financial Planning and Internal Auditing. He has assisted providers and payors transform into new business models.
He is a member of the Healthcare Financial Management Association (HFMA) and a Board Member of Liberation Programs, Inc.
Wayne currently serves as a principal in the national healthcare leadership team at KPMG's Healthcare Advisory practice.
Keynote Speaker: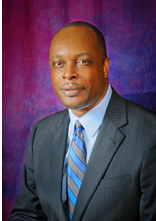 Ernest Baptiste
Chief Executive Officer
Ernest J. Baptiste became Chief Executive Officer of NYC Health + Hospitals/Kings County in August 2012.  This marked his return to NYC Health + Hospitals (NYCH+H), after building an extensive and distinguished career in healthcare.  Just prior to this appointment, he worked at Catholic Health East, a multi-institutional health system covering 11 Eastern States from Maine to Florida.  At Catholic Health East, he served as the Executive Vice President and Chief Operating Officer for St. Francis Hospital in Wilmington, Delaware. At St. Francis Hospital, Mr. Baptiste successfully implemented a wide range of strategies to increase collaboration and engagement between staff, reduce costs, increase efficiencies, improve quality and enhance patient satisfaction.
Prior to his tenure at St. Francis Hospital, Mr. Baptiste was the Chief Operating Officer at Durham Regional Hospital, part of the Duke University Health System in Durham, North Carolina.  Previously, Mr. Baptiste served in several leadership positions at prominent healthcare facilities around the country, including New York City.  Mr. Baptiste was the Executive Director at St. Mary's Hospital, Brooklyn and held progressive management positions at North General Hospital and Mt. Sinai Medical Center, Manhattan; and NYC H + H/Coney Island, Brooklyn. 
With more than twenty-five years of successive leadership experience in executive level management and hospital operations, Mr. Baptiste brings a wealth of expertise to NYC Health + Hospitals/Kings County.  He has senior administrative experience in operations, planning and financial management – skills especially suited to the challenges of today's complex healthcare environment.  He has worked successfully with physicians, administrators and department heads to streamline departmental operations and organizational needs to ensure the delivery of high quality, safe, efficient and cost-effective care. His tenure at Kings County will be guided by several core values which he emphasizes to staff: Respect for each other and for patients; Integrity in one's work; and Trusting staff to do the right thing.
Although he worked outside of New York City for several years, Ernest Baptiste is no stranger to Brooklyn. He spent many of his formative years here, living in Canarsie, Prospect Heights and Flatbush.  Prior to embarking on a career in healthcare, Mr. Baptiste served in the U.S. Army, where he received the Army Achievement and Good Conduct Medals upon his honorable discharge.  He has received numerous awards including Caribbean Images TV-Dr. Martin L. King Award for Excellence in Healthcare and Community Service, and an award from the Boy Scouts of America for Community Service.
Mr. Baptiste holds an M.S. in Health Financial Management from New York University, an M.P.A. in Healthcare Administration from C.W. Post College and a B.S. in Healthcare Administration from St. John's University of New York.
Directions & Parking: 
Please use Gates 3 & 4 to enter the University. Parking will be in Carnesecca Parking Lot.
For a complete list of directions, please visit: http://www.stjohns.edu/campuses/queens-campus/directions
**Due to limited seating for this event, please register early to reserve your spot.**
---
Photo/Video Disclaimer Policy: By registering for this event, you agree to allow HLNY to use any photograph/video taken at the event, without the expressed written permission of those included within the photograph/video. HLNY may use the photograph/video in publications or other media material produced, used or contracted by HLNY including but not limited to: brochures, invitations, books, magazines, websites, etc. 
Any person desiring not to have their photo taken or distributed must contact us of his/her intentions. HLNY may decide to remove the photo or conceal the identification of the individual in question.
---
This and all our programs and events are made possible by the generosity of our 2016-2017 HLNY Corporate Sponsors who are ardent supporters of the healthcare executive profession.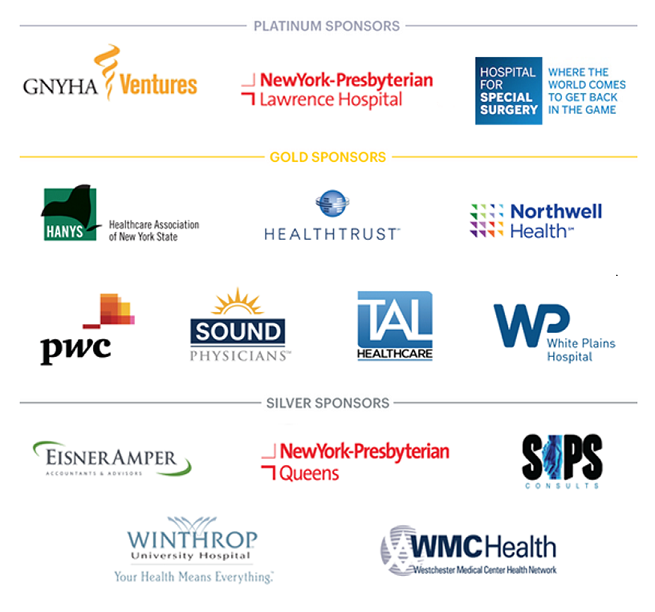 When & Where

St. Johns University
8000 Utopia Parkway
D'Angelo Center Ballroom
Queens, New York 11439


Tuesday, April 4, 2017 from 8:00 AM to 11:00 AM (EDT)
Add to my calendar
Organizer
Healthcare Leaders of New York
HLNY represents professionals who manage the business affairs of healthcare organizations throughout the New York Metropolitan area. No other professional association is more essential for meeting the career needs and interests of healthcare executives in New York State. The 1500+ members come together for networking and events, career advancement, professional enrichment, and continuing education. Our Leadership Team strives to make HLNY the pre-eminient organization for Healthcare Business Professionals in the Greater New York Area.
The HLNY Mission is to advance healthcare leadership and management excellence through professional enrichment and continuing education of our members. We support high ethical standards and conduct, and promote the mission of the American College of Healthcare Executives.
Through HLNY, ACHE members have access to local professional development and networking events, mentoring, and career services which include a jobs data bank and resume support.
2017 Annual Frank Camerano Memorial Breakfast and Lecture