Description
TICKETS ARE NOW AVAILABLE!!!!!!!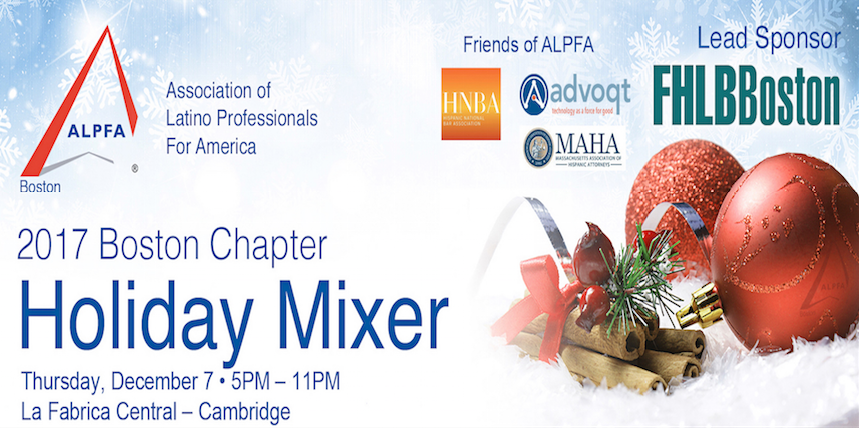 JOIN US!!!! ALPFA Boston will be celebrating our 2017 Accomplishments and raising funds to send members to the 2018 ALPFA Convention in Las Vegas, Neveda.
Event Ticket – FREE (RSVP in advance) // Donations will be accepted in advance and on-site.
The event will take place at La Fabrica Central, 450 Massachusetts Ave, Cambridge, MA 02139, on Thursday, December 7th, 2017 from 5:00PM to 11:00PM.
Online Registration Detail – There are two transaction options, [RSVP for the Holiday Mixer] and [Donations towards the 2018 ALPFA Convention]. If you have any questions or concerns, please contact Giselle Rubiera at Giselle.Rubiera@alpfaboston.org.
Please download the Eventbrite App or Print Ticket in advance to show at the door. For on-site donations, please download the Eventbrite Organizer App. Applications available on iOS and Android devices.