2017 Albany Business Analysis Development Day: Moving to the Next Level ABADD

Friday, June 16, 2017 from 8:00 AM to 5:00 PM (EDT)
Event Details
ABADD 2017
Albany Business Analysis Development Day 
Moving to the Next Level
Our lives are full of plateaus.  The one we came from, the one we're on, and the next one we want to reach.  And like any worthwhile endeavor, we must prepare.  Preparing for a professional change requires honing our skills.
We have built a Professional Development Day to help in the preparations.  Business Analysis and its practitioners are at the very focal point when organizations grapple with change: Analyzing the current situation, preparing recommendations, assisting the organization to make the transition, and evaluating effectiveness of the solution.  We need to work with the organizations' staff and leaders to make it happen.
Our Professional Development Day offers a track to improve project-level skills and another one that focuses on the skills needed to work at the enterprise/organizational level.  We will hear from keynote speakers about, when facing failure or a setback, the importance of keeping calm, evaluating the situation, and finding the path forward.
We will also hear from professionals who will help improve our skills through hour and 15 minute long workshops throughout the day.  The workshops will be led by practicing experts with real-world skills.  The sessions will dig deep into specific areas - offering practical and useable skills, tools, and techniques.  
We've done the research to provide you an educational program that will help you embrace and handle the changes in our industry and profession.  When change comes, will you be ready to move onward?  Or wishing you were ready?

Conference at a glance:
Sponsors: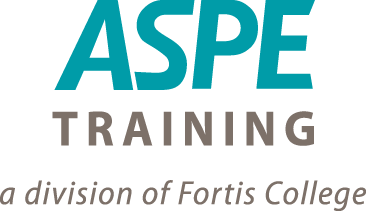 Location:
Radisson Hotel

205 Wolf Rd, Albany, NY 12205
Overall schedule:

7:45   Breakfast and Registration
8:30   Welcome
8:40   Keynote: "Accepting Failure to Succeed" - Ian Agranat
9:25   Workshops - See below
10:50   Workshops - See below
12:05   Lunch and Networking
12:50   Keynote: "Moving Your Career Forward in 2017 and Beyond" - Kitty Haas
2:00   Workshops - See below
3:25   Workshops - See below
4:45   Close out and Door prizes and Social

Tracks and Workshops:
Project-based Skills and Techniques Track
9:30 "Business Analysis and Product Ownership: One Goal, Two Views" - Sue Burk
11:00  "Kickstart Software Development with User Interface (UI) Prototypes" - Matthew Carmichael
1:45 "Four Core Models for Scoping Requirements" - Roxanne Miller
3:15 "Introduction to Business Value Analysis" - David Mantica

Enterprise-Level Topics Track
9:30 "Optimize Government Policies | Adapt Quickly | Empower Citizens" - Jasmine Lee
11:00 "Decision Modeling Primer - Helping Others to Make Better Decisions" - Norman Daoust
1:45 "BRM - How Business Relationship Management Creates Growth" - Douglas Lapham
3:15 "Engagement: Help Me to Help You" - Marie Bankuti
NOTE: The above topics are subject to changed based up on available presenters.
When & Where

Radisson
205 Wolf Rd
Albany, NY 12205


Friday, June 16, 2017 from 8:00 AM to 5:00 PM (EDT)
Add to my calendar
Organizer
The International Institute of Business Analysis (IIBA) is a not-for-profit organization that serves the growing profession of business analysis by maintaining standards for the profession and certifying its practitioners. Whatever your role -- requirements management, systems analysis, business analysis, requirements analysis, project management, or consulting, if you are involved in analysis for systems, business or process improvement, IIBA can help you do your job better. 
The IIBA Albany Capital District chapter is a not-for-profit organization that is strengthening the role of Business Analysts by providing educational, networking and certification opportunities to Upstate New York Business Analysis practitioners. The chapter was formally chartered in November 2008.