Description
The Austin Instrumental Music Festival brings music enthusiast together to celebrate and experience instrumental music from around the world. We combine jazz and orchestral artists with post-rock, electronic and instru-metal bands to create a panoptic but exclusive festival experience.
The 2017 AIM Fest will host 20 instrumental bands across the 'Garage' and 'Control Room' stages at Empire ATX on Saturday February, 25th starting at 3PM.
Empire is a 15,000 square foot modern music space at 7th and Red River, dedicated to presenting unique warehouse style events that feel more like adventurous discoveries than everyday affairs.

Food and art vendors throughout the event will provide pleanty of entertainment between exciting instrumental performances. Refreshments for all ages can be found at Empires two bar locations at the venue.


LINE UP:


ALL AGES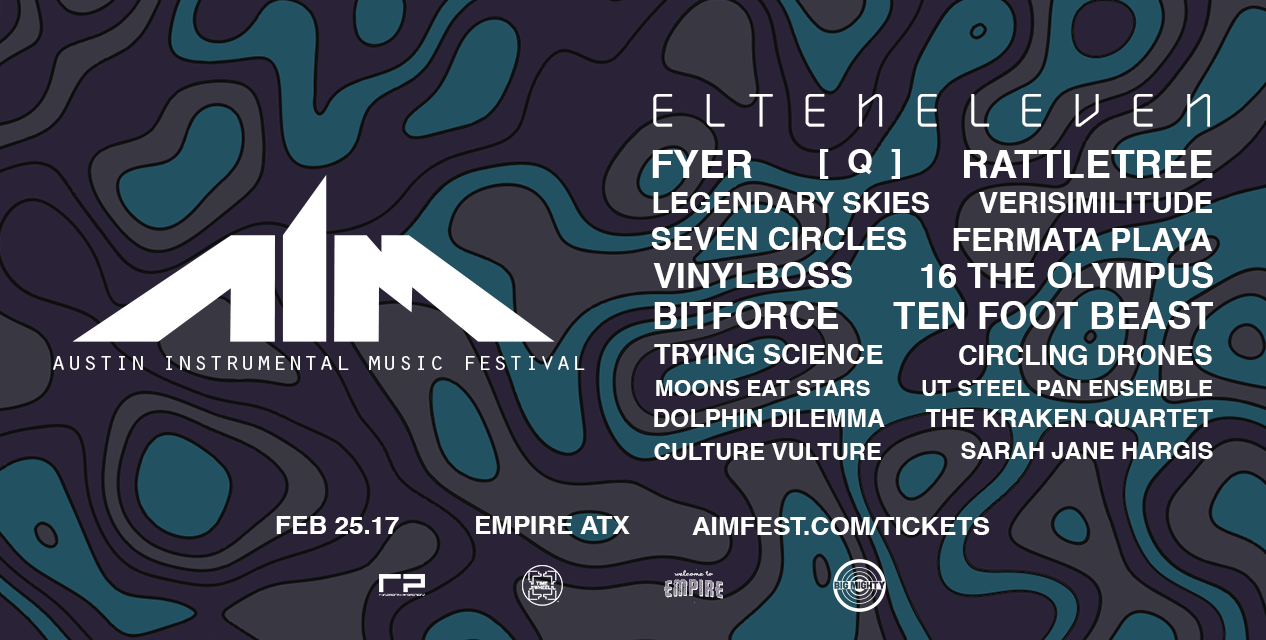 TICKET INFORMATION
Once you purchase, you will receive an order confirmation email from Eventbrite. Your e-ticket(s) will be attached to your order confirmation email. Make sure to print them out and bring them to the event. Or go green and download the Eventbrite app on your smart phone!
IMPORTANT: If you do not see your order confirmation in your inbox, make sure to check your junk/spam folder. If you still do not see your order confirmation, click here to access the Eventbrite help center.
If you are having any other technical ticketing-related issues with your order, click here to contact Eventbrite. For general show info, click (here).
Need to view or update the information on your order? Click here for instructions.
All sales final. No refunds or exchanges.
Event is rain or shine.