Description
Please join our AICAD colleagues in Communications and Advancement as we explore how storytelling engages and inspires our constituents.


Thursday, June 29
8:00 a.m. Breakfast

9:00 a.m.

Welcome and Introductions
9:30 a.m. Keynote: Despite its thousands-year history, storytelling remains the most powerful communication (Laura Wexler, Stoop Storytelling Series - a Baltimore-based live show and podcast that features "ordinary" people telling the extraordinary, true tales of their lives.)

10:30 a.m.

Break
10:45 a.m. Why Civic Engagement Matters in Trump's America (Cheryl Russell, Executive Director, Corporate, Foundation, Government, and Civic Relations at SAIC, Scott Hendrickson, Executive Director, Marketing & Communications at SAIC & Fritz Jellinghaus, Vice President of Development at Lyme Academy College of Fine Arts): Sharing information about the important civic engagement initiatives launched by numerous arts/culture organizations to engage communities has never been more important. In this session we will examine how the School of the Art Institute of Chicago (SAIC) and Lyme Academy College of Fine Arts are using civic engagement work to raise their respective profiles and support fundraising and marketing/PR goals.

11:45 a.m.

Lunch (Open Conversations)
12:45 p.m. A Dialogue on the Designer of 2025: The incredible shifting design career (Julie Anixter, Executive Director, AIGA)

2:00 p.m.

Break
2:15 p.m. Panel Discussion: Three's a Charm: Linking Alumni & Parent Engagement, Career Services, and Advancement to Support Institutional Goals (Sara Warren, Executive Director of Corporate, Foundation & Government Relations and Major Gifts & Eric Olson, Assistant Director of Corporate, Foundation, Government Relations, Megan Miller, Director of the Joseph Meyerhoff Center for Career Development, Lindsay Dorrance, Director of Alumni & Parent Relations, MICA)

3:00 p.m.

Networking Roundtables
4:00 p.m. The New Power of Radio (Aaron Henkin, Radio Producer & Wendel Patrick, Music Producer, of WYPR's documentary series, "Out of the Blocks.")

5:00 p.m.

Housekeeping Remarks

5:15 p.m.

End
5:15 - 6:45 p.m. Welcome reception in the Fred Lazaurs IV Center for Graduate Studies. Wine and light fare for the MFA in Studio Art Thesis Exhibition.


7:15 p.m.

Restaurant Reservations (optional/no host)
Friday, June 30
8:00 a.m.

Continental breakfast

9:00 a.m.

Welcome and Introductions

9:15 a.m.

Media Panel with Q&A (

Scott Carlson, Senior Writer at Chronicle of Higher Education; Scott Jaschik, Editor, Inside Higher Ed)

10:15 a.m.

Break
10:30 a.m. Inspired Giving: Stories from donors who support AICAD schools

11:15 a.m.

The Current State of the Arts from a Federal Policy Perspective (Narric Rome, Vice President of Government Affairs & Arts Education, Americans for the Arts)

12:45 p.m.

Lunch and closing remarks

2:00 p.m.

Conference adjourns



Accommodations:
Hotel Indigo Baltimore
Select​ this LINK​, and the guest will be directed to the Hotel Indigo Baltimore website.​
Group rat​e: $129​
Select the "book now" Icon, and enter booking dates.
Guests will be taken to a landing page that will note the name of the group and will have the room types displayed.
Continue through the reservation process, and use a credit card to guarantee.
Guests can also call 410-625-6200, ask for reservations, and reference the AICAD Conference Room Block or group booking code "MICA"

Last day to book Hotel Indigo Baltimore for the AICAD Conference reserved room rate is Monday, May 29, 2017.
Guests with dietary restrictions please contact Denise Seifried, Associate Director of Development Events at dseifried@mica.edu or call 410/669-5145.
Featured speakers: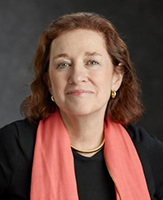 Julie Anixter
is Executive Director of
AIGA
. She has an MFA from the University of San Francisco and an MA in the Learning Science from Northwestern University. She considers herself a design activist on behalf of designers, educators, and the public.
Scott Carlson, who joined
The Chronicle of Higher Education
in 1999, writes about a range of issues: college management and finance, the cost and value of higher education, buildings, campus planning, energy, architecture, and sustainability. He also contributes to ideas coverage in
The Chronicle Review
. A former technology reporter at the
Chronicle
, he hosted the Tech Therapy podcast from 2007 to 2010, and he also ran the Buildings & Grounds blog with Lawrence Biemiller. Before coming to
The Chronicle
, Carlson worked at the
Star Tribune
and
City Pages
, both in Minneapolis, and at City Paper in Baltimore,
where he wrote about arts and culture. He has also written for national magazines like the Utne Reader and Dwell, and has been a contributor to Grist, a popular site for environmental news.
He has been a speaker at conferences and colleges across the United States and in Canada, talking about libraries, architecture, and sustainability. In 2006, Carlson was awarded first prize for beat reporting from the National Education Writers Association for his work covering academic libraries.
He is a graduate of the University of Minnesota-Twin Cities, where he studied English literature, with a concentration on contemporary literature and utopian/dystopian literature. In his spare time, he practices judo and Brazilian Jiu-Jitsu, grows vegetables organically, and tackles projects in his never-ending house renovation.
Scott Jaschik, Editor, is one of the three founders of Inside Higher Ed. With Doug Lederman, he leads the editorial operations of Inside Higher Ed, overseeing news content, opinion pieces, career advice, blogs and other features. Scott is a leading voice on higher education issues, quoted regularly in publications nationwide, and publishing articles on colleges in publications such as The New York Times, The Boston Globe, The Washington Post, Salon, and elsewhere. He has been a judge or screener for the National Magazine Awards, the Online Journalism Awards, the Folio Editorial Excellence Awards, and the Education Writers Association Awards. Scott served as a mentor in the community college fellowship program of the Hechinger Institute on Education and the Media, of Teachers College, Columbia University. He is a member of the board of the Education Writers Association. From 1999-2003, Scott was editor of The Chronicle of Higher Education. Scott grew up in Rochester, N.Y., and graduated from Cornell University in 1985. He lives in Washington.