2017 AIAA LA-LV Awards Dinner

Thursday, May 11, 2017 from 5:30 PM to 9:00 PM (PDT)
Event Details
 
  
2017 AIAA LA-LV
Awards Dinner
SpaceX Technical Excellence Award / Presentation
the USC Rocket Team – Fathom II Rocket
---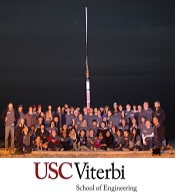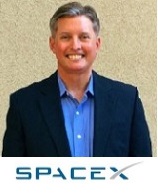 Thursday, May 11th, 2017
5:30 PM - 9:00 PM
Ayres Hotel Manhattan Beach/Hawthorne
14400 Hindry Avenue
Hawthorne, CA 90250
(310) 536-0400
(Near 405 Hwy/Rosecrans Avenue)
$40.00 for Dinner Fee
(RSVP on https://www.eventbrite.com/e/2017-aiaa-la-lv-awards-dinner-tickets-33746497683)
(Seats are limited - online only)
*** Ticket sales will end at 11:30PM Monday, May 8, 2017 ***
**No onsite payment for the ticket or the food**
Complimentary Free Parking with Validation after Sign-In at the Event Site
Dinner Choices:
Sea Bass Entrée / Short Rib Entrée / Vegetarian Plate(Gluten Free - upon request)
Sides:
Leafy Green Salad || Garlic Mashed Potatoes / Dinner Rolls
Complimentary Drinks:
Iced tea / Coffee
Come to join us for a great evening of Science / Technology / Education / Socializing
Come to meet with Lars Hoffman from SpaceX (former USAF Test Pilot / Commander / Director)

Come to meet with Dr. Mike Gruntman, Professor and Chair of Astronautical Engineering, USC

Come to meet with Dr. Daniel Erwin, Professor of Astronautics, USC

Come to meet with the USC Student Rocket Team, recently broke a key high altitude rocketry record

Come to meet with emerging high school students, student technical essay award winners & their teachers

Come to meet with Aerospace industy professionals with diverse backgrounds

Enjoy great food, desert, drinks while networking and fostering professional development opportunities
         


USC's Student-Built Rocket Soars to Record Altitude
Space.com - Wednesday, March 22, 2017
A student-built rocket soared to an altitude of 144,000 feet on March 4, setting a record for a launch vehicle created entirely by students.
The Fathom II rocket was designed and manufactured by students at the University of Southern California Rocket Propulsion Laboratory (RPL). Fathom II blasted off from Spaceport America in New Mexico, going as fast as four times the speed of sound, according to a statement from USC. The university captured the record-breaking launch on video, including footage from a camera onboard the rocket during the flight.
"This particular launch wasn't a planned 'space shot' to get to the Kármán line — the line of demarcation between space and the Earth's atmosphere — but its goal was still ambitious," the USC statement said. "The goal of the vehicle was to reach 180,000 feet (55,000 meters) in the sky, more than halfway to the (RPL's) ultimate goal of reaching space. RPL's previous record was 63,000 feet (19,000 meters)."
The student-run undergraduate group has been working on the Fathom II rocket for about three months. Leading up to the launch, the students tested the avionics communication and recovery systems, as well as the launchpad setup (the rocket shattered the pad's cinder blocks during launch). After the successful launch, Fathom II came down under a parachute and was recovered intact 6.8 miles from the launchpad, according to the statement.
When & Where

Ayres Hotel Manhattan Beach/Hawthorne
14400 Hindry Avenue
Hawthorne, CA 90250


Thursday, May 11, 2017 from 5:30 PM to 9:00 PM (PDT)
Add to my calendar
Organizer
AIAA Los Angeles-Las Vegas Section
The nonprofit American Institute of Aeronautics and Astronautics (AIAA) is the principal society and voice serving the aerospace profession.  AIAA's mission is to address the professional needs and interests of the past, current, and future aerospace workforce and to advance the state of aerospace science, engineering, technology, operations, and policy to benefit our global society.
2017 AIAA LA-LV Awards Dinner