Description

The 2017 American Institute of Architects [AIA] Indianapolis City-County Council Reception is scheduled to be held from 4 p.m. - 5:15 p.m., Monday, December 4, at The Platform @ City Market, 202 E. Market St., Indianapolis, IN 46204.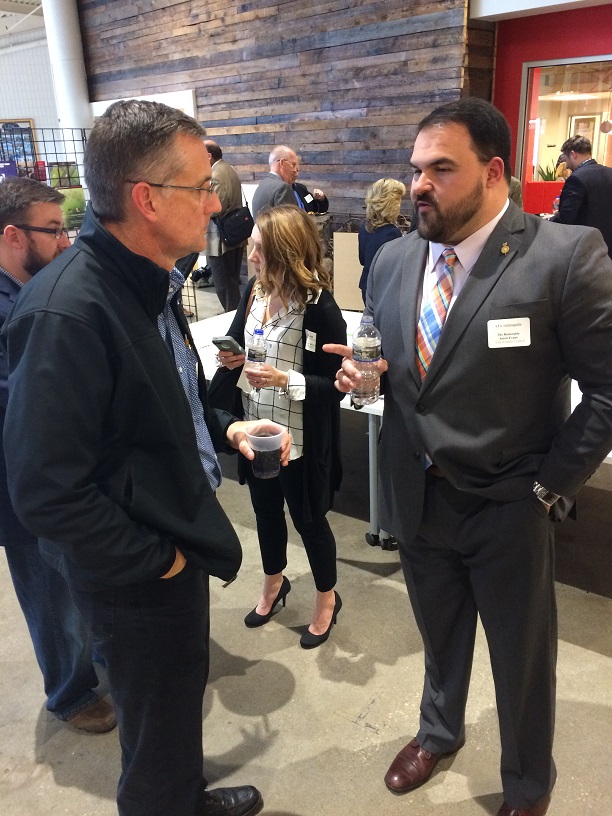 (L-R - Scott Perkins, AIA and Indianapolis City-Couunty Councilor Jared Evans)
This is a unique opportunity for AIA Indianapolis members and sponsors and City-County Council members to meet and discuss the issues of the day. Hors d'oeuvres and soft drinks will be served. Also, a brief presentation titled ""An Opportunity to Reshape the Regional Center" will be given by Mark Beebe, AIA, Bob Kennedy, FAIA, and Sanford Garner, AIA.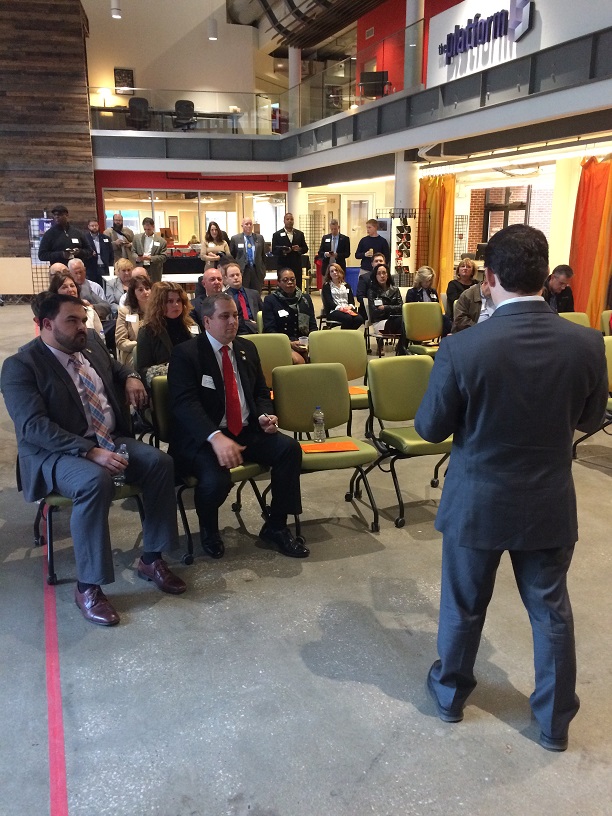 (2017 AIA Indianapolis President Dan Overbey, AIA presenting at the 2016 AIA Indianapolis City-County Council Reception)